MentorMob: What's On Your Playlist?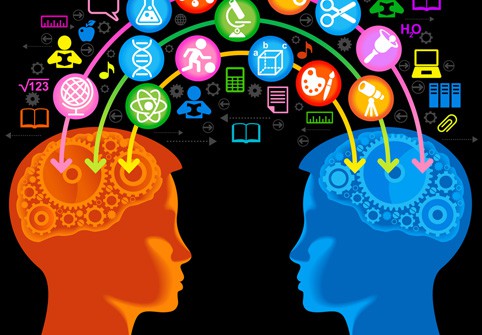 A few months ago, I discovered MentorMob (MM), which allows any user to create "learning playlists" to share or open up to other fellow learners who might want to add or edit the content in the playlist. The end product is the ultimate learning tool for students, especially when the playlist is populated with high-quality content, including visual, audio and interactive elements. I started to experiment on the site and quickly discovered how easy it is to do on MM, which is incredible for teachers. My mind started to spin.
MM playlists make sense because they "scaffold" learning in a very visual and intuitive way. The lists are simple to make, follow, edit, co-author and collaborate. The exciting, smart people behind this incredible tool want to change the face of education and they are working around the clock to make the site even better. The new features just keep coming and many incredible playlists are created and shared everyday. A MM playlist connects directly to the process in which our brain learns everything, and that is really why the possibilities with MM are endless. It fits into all the aspects of my education and my life, as a teacher – even more so – as a learner!
Below are a few ideas to get you started.
A Lesson Planner
This summer, MM will be my definite "go to" site as I take time to plan for my new position as a K-8 technology teacher and create the lessons for all grade levels to go along with our curriculum. Daily, I come across resources like YouTube clips, podcasts, websites, games or apps that inspire a lesson or a project that I quickly want to save and build into a full unit.
With MM, I can save that resource into a playlist and then start searching for other content, adding the steps needed to make it a comprehensive lesson. MM keeps all my steps in a perfect step-by-step format playlist, which I save to my account and can access when I am ready to start teaching during the school year.
A Personal Learning Network Tool
As a technology teacher – and really, a geek in general – I am always suggesting apps or tools to my colleagues that may enhance the learning that is happening in their class. Unfortunately, I don't always have the time to explain it thoroughly enough to allow them to feel confident to try and use that new tool.
So now, instead of just sharing a resource in a conversation or sending a link, I can quickly throw together a MM playlist with instructions on how to use the tool, ideas for application of the tool, and actual examples of how the tool has been used in the classroom. I know my fellow teachers who are not so confident with trying new technologies will feel much more open to it if I can provide a step-by-step playlist so they will know what to expect and how to use it.
The New Face of Professional Development
MentorMob playlists can be game changers in professional development (PD) because it takes the "sage away from the stage" so to say, during PD time. Great PD can start with a playlist, and then, in the process of having a conversation about it, the group can edit the playlist and then ultimately share it as a resource for everyone to take and apply to their own practice.
I have been to countless conferences and development sessions in which presenters share their PowerPoint presentations with the attendees as a resource to take with them. I feel it would be so much more powerful to use MM as a presentation tool and then attendees could leave with a guide to what they learned.
They could refer back to the actual video clips that were essential to the presentation. They could have the websites and tools talked about at their fingertips, ready to go, instead of just having a copy of a slide pointing them back to what was talked about at the conference. An MM playlist is so easy to create, so easy to pull up to use during the presentation and then so easy to share afterwards. Why would you go through any extra steps when MM puts it all in one place!
I love when I get to meet other good teachers at conferences from all over the world. Often, conversations start about teaching ideas and lesson plans. With MM, we can get those ideas down together and, even after we return home, we can keep developing our ideas together by adding to the playlists. We can do it on our own time, whenever we happen to come across a new resource or tool that could add to the project.
The 21st Century Research Paper
Even more than creating playlists for myself, I truly can't wait to have my students create their own playlists and share them with each other. The five-paragraph essay and typed research papers are quickly losing significance in our ever changing digital world. I would never abandon having my students write to explain their learning and form their thinking, but I just don't want it to end there.
Instead, I want my students to use that writing to put their thoughts into action or use it as the base on which they can develop their thinking and build up the product of their with quality visual and audio artifacts that they find through good searching and creating on their own. Put all these elements together and – before we know it – our students are creating what we currently dream to be their own ultimate digital textbooks. For a learner, the ultimate test of mastery is being able to teach it and MM is the best tool to share the evidence that you know something so well you can teach it.
How are you leveraging playlists in your classroom?