Learning STEM in Classrooms Modeling the Future
By Sim Barhoum
The typical elementary, middle and high school classroom is filled with chairs and desks, chalk and erasers, and a teacher and students. There is also closet space for backpacks, cabinet space for educational tools and wall space for exemplary student work. Does this traditional classroom provide the best teaching environment for teachers and the best learning environment for students? The answer depends on what needs to be taught, and we are quickly finding out that educational needs of the future look much different than the past.
It is widely known that American students are falling behind the world in the race for the jobs of the future. This is most apparent when looking at how job trends have led to the current political, legislative and cultural push for the advancement of STEM (Science, Technology, Engineering and Mathematics) curriculum.
What is STEM education?
STEM is an acronym referring to Science, Technology, Engineering and Mathematics. It was officially named this by the U.S. Government.
Why is STEM important?
There were 7.6 million STEM workers in 2010 in the United States, representing about 1 in 18 workers.
From 2008 to 2018, and compared to 9.8 percent growth for non-STEM occupations, STEM jobs are projected to grow by 17 percent.
STEM workers command much higher salaries, earning 26 percent more than non-STEM employees.
More than two-thirds of STEM workers have at least a college degree, compared to less than one-third of non-STEM workers.
STEM degree holders make more money regardless of whether they work in STEM or non-STEM occupations.
Source: U.S. Dept. of Commerce
The future is STEM jobs
According to the Bureau of Labor Statistics, STEM jobs are likely to increase 17 percent from now until 2018. STEM degrees are logical pathways to STEM jobs, as more than "two-thirds of the 4.7 million STEM workers with a college degree has an undergraduate STEM degree." Interestingly, many STEM workers have different degrees than the jobs they end up doing. "Only 35 percent of college-educated computer and math workers have a degree in computer science or math while 27 percent majored in the physical or life sciences or engineering."
Additionally, a STEM degree unlocks the door to a host of other career opportunities. According to the Department of Commerce "almost two-thirds of the 9.3 million workers with a STEM undergraduate degree work in a non-STEM job." For example, one-fifth of math majors go on to work in the education field.
The future is STEM curriculum
Some of the main advancements in the world, including medicine, energy and technology, have come from the minds of those that studied in the areas of STEM. The STEM workforce has also had a significant impact on a nation's competitiveness, economic future and standard of living.
This is one of the main reasons why there is a push for public schools across the country to add STEM curriculum, and one such example is the teaching of specific STEM fields like sustainability and environmental awareness.
The future is STEM classrooms
Instead of teaching technology or engineering with a chalkboard, students will learn with interactive smart boards, digital devices like iPads, blueprint and drafting software, and tools that are being used in the real world on actual work sites.
Helping in this endeavor of merging practicality with education is The Green Schoolhouse Series (GSHS), a public/private collaboration trying to modify the traditional classroom so that lesson plans match up with the learning environment. In essence, the schoolhouses will be used as teaching tools educating the students and community members on the importance of many things, including sustainable living and building practices.
A schoolhouse, called the Studio, will be built at Orangewood School in Phoenix and Principal Andree Charlson recognizes the value. "To secure the future of our nation and our place in the global economy, educating students on the issues of the environment and sustainability will be key." Charlson continues, "Therefore, the development and interaction with the Green Schoolhouse will provide hands-on learning and connections for our students and the community."


With the help of corporations, GSHS is on target to build donated, Leadership in Energy and Environmental Design (LEED) Platinum-designed, green schoolhouses on existing, low-income, public school campuses across the country, including Phoenix, Los Angles, San Diego, San Francisco, Chicago, Seattle, Atlanta, Boston, Philadelphia and Dallas with more locations expected beyond that. The first schoolhouse, called the Safari, is underway and will be completed this fall at Roadrunner Elementary School in Phoenix.
Some of the sustainable and advanced features of the schoolhouses include a solar rooftop system provided by Empire Renewable Energy, a STEM classroom sponsored by DeVry University, energy/water efficient restrooms provided by SLOAN and Excel Dryer, Inc., rainwater harvesting capabilities provided by BRAE and an outdoor classroom with native gardens provided by Blue Cross Blue Shield of Arizona.
Not only does this help jumpstart the much-needed STEM curriculum push, but it helps teachers, students and communities learn in classrooms that complement the curriculum of the future around sustainable living and building practices.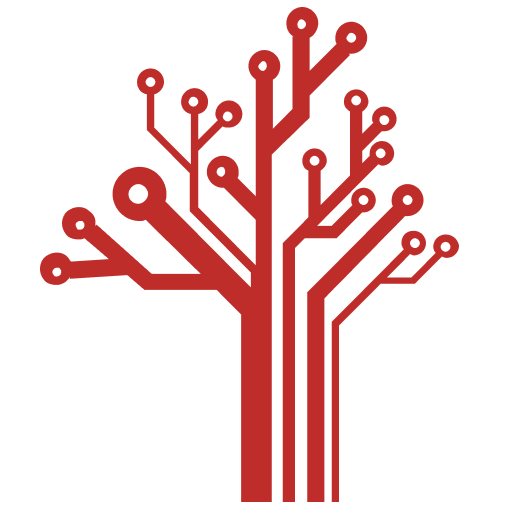 Getting Smart loves its varied and ranging staff of guest contributors. From edleaders, educators and students to business leaders, tech experts and researchers we are committed to finding diverse voices that highlight the cutting edge of learning.