Personal Learning Networks for Educators: 10 Tips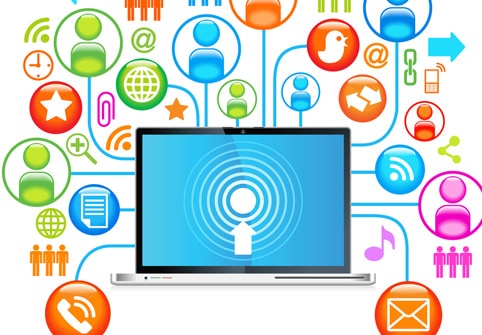 By Dr. Mark Wagner
I often begin my workshop on personal learning networks (PLN) for educators by asking these questions: Who is in your learning network? Who do you learn from on a regular basis? Who do you turn to for your own professional development? Some educators are lucky enough to learn from their coworkers or colleagues at their site. Far too many others feel isolated in their room or office, and need to meet with counterparts from other sites in order to have a professional learning experience. All educators (and learners) can benefit from extending their own personal learning network online – beyond the walls of their schools, the boundaries of their districts, and the limits of their experience.
I usually ask these questions at conferences, which are frequently only annual events – and rare treats for many educators. My goal is for workshop participants to leave the session plugged into a global network of like-minded professionals, who will broaden their experience and challenge their thinking on an ongoing basis. I share with participants these ten tips for building their own personal learning network, and I hope these might be useful for you too.
Learning to Network and Networking to Learn
1. Connect – The growth engine of your learning network is your willingness to reach out and make connections with new people. Leave a comment on a blog post or podcast, reply to a question on twitter, or +1 a post on Google+ (or like something on Facebook). Merely reading, listening, or watching is not connecting. The more people you connect with online, the more you can take advantage of the strength of weak ties.
2. Contribute – If you have something to share, post it online where it may be accessible and useful to others. Your expertise (and even your struggles) are valuable to others who don't have your experience. Anything you create for work (or your own schooling) might as well be shared, and might be valuable to someone else. Making contributions is a way to offer something of value to the new people you are connecting with. Sharing online is even considered a moral imperative by many educators; sharing contributes to the greater good. It's one way we can pay it forward.
3. Converse – Over time the connections and contributions you make online will evolve into conversations as others respond to you as well. These conversations will in turn grow into relationships, if not friendships. Sharing something about your passions (and challenges) outside of work can also enrich your relationships. Someone you've connected with about baseball or raising a toddler might be more likely to respond to your questions about work as well.
4. Request – If you've made connections, offered contributions, and cultivated relationships over time… then when you make requests, they are more likely to fall on fertile soil. In circles of educators who connect online, making a request is acceptable and welcome. You'll find that you'll receive much higher quality answers and support by asking your network, than you will by simply searching online.
Networking Tools and Anecdotes
The four tips above are the core activities of building a personal learning network, and they can be applied using various tools to connect with others online. Although many other tools, such as wikis, podcasts, instant messages, streaming video, and more can used for connecting this way, the following tools are particularly valuable for building a personal learning network.
5. Blog – Though there will never be another 2004, blogs are still a powerful way for educators (and learners) to connect. Within my first six months of blogging (posting things I had written for work or school anyway), I received comments from six of the authors I had cited in my posts! Over the course of my doctoral research, my blog connected me with more researchers and practitioners than my university ever could have. These trends have continued to this day. If you read many blogs, an RSS aggregator (like Google Reader) can be an essential tool for helping you spend 25% of your time reading and writing blogs for professional development.
6. Tweet – Among educators (and much of the world), Twitter is the most popular social microblogging tool. The posts are short and easy to skim, and because following someone on Twitter is not a reciprocal relationship (unlike friending on Facebook), it is easy to create a custom group of people to follow – and to manage the flow of incoming information. Twitter has been the most powerful tool in the growth of my personal learning network from a half-dozen teachers in the English department lounge to thousands of educators around the globe. Twitter is at least as valuable to me for moral support as it is for technical support. The #lateworkcrew has helped me through many long nights of whittling down my critical tasks.
7. Join Classroom 2.0 – Maintaining a blog and posting regularly to Twitter can feel like significant commitments, and failure to post can generate feelings of guilt. Social networks such as Classroom 2.0, however, are a great place to start with an exiting network (no need to follow, friend, or circle anyone) and with very little pressure to produce. With over 60,000 members, if everyone contributes even a small fraction of what they read, the site is rich with content. For many educators, it is a great starting point for experiencing a personal learning network, not to mention learning more about how these tools are impacting the future of education.
8. Use Google+ – Google's new social network allows educators to group the people they follow into circles, such as personal and professional (keeping these circles safely separate in a way that is more difficult on other networks such as Facebook). Or, more specifically, users can organize the people they follow into circles for specific subject areas, grade levels, or or even collaborative projects. Additional features are particularly valuable to educators, especially "hangouts" – video calls for up to 10 people, including screen sharing and Google Docs integration. Google+ is also a great tool for expanding your horizons beyond education. There are rich communities of technologists, photographers, and thought leaders sharing on Google+.
Final Thoughts
These final two tips will help keep your initial frustrations in perspective, and help you avoid the temptation to focus on unimportant metrics as you grow your network.
9. Be Patient – Many educators get frustrated when they first experiment with these tools, but building a personal learning network doesn't happen quickly, and it isn't a trivial commitment. It takes time to make connections and build relationships. It's takes perseverance to continue when you receive no replies to your requests, and it requires patience to build up social capitol over the months that may be necessary before you begin to feel part of a community. But it is well worth the investment to one day have a 24/7 global network to tap into whenever you're in need – or simply want to learn something new.
10. Be Authentic – As Tommy Spaulding says, It's Not Just Who You Know… it's how you know them. Despite the appeal of seeing your number of followers grow, or trying to post something you know will generate comments or re-tweets, it is more important to be authentic in your online connections. Don't try to game the system, worry to much about your online "brand," or in any way cajole people into following you or responding to you (with contests or incentives for instance). The more you reveal your humanity the more people will trust you, identify with you, and respond to your reflections and appeals. More importantly, the more you seek out the humanity in others, the more they will want to connect with you – and share with you.
Will Richardson, co-author of Personal Learning Networks: Using the Power of Connections to Transform Education has been a part of my personal learning network for years… and I was lucky enough to see him at a conference earlier this week. He shared with me a challenge he recently placed to educational leaders: "If your school system hasn't changed a year from now, I get it… but if you haven't changed a year from now, you're a failure." I hope these tips might help you start down the road of building your own personal learning network and becoming a more connected learner yourself – or if you're well down this road already, I hope these tips might be helpful to pass on to your colleagues to get them started. If you have tips of your own for educators just starting to build their personal learning network, or if you have questions as you begin to build yours… please share in the comments below.
Note: For more on this topic, you might also want to explore Jeff Utecht's book Reach: Building Communities and Networks for Professional Development.
Note: I've also been writing about this topic for some time. If you would like to read a brief article that goes into more depth on a few of these points, please see my article Learning to Network & Networking to Learn from The High School Educator in 2008. You are also invited to access the workshop resources for my personal learning networks for educators workshop, which I led as recently as two days before this post.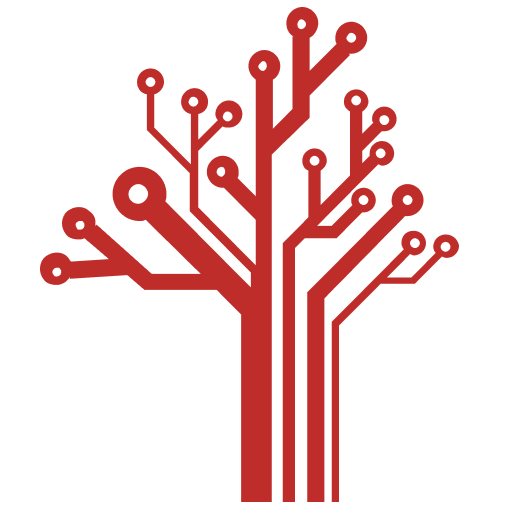 Getting Smart loves its varied and ranging staff of guest contributors. From edleaders, educators and students to business leaders, tech experts and researchers we are committed to finding diverse voices that highlight the cutting edge of learning.