SmartTech Roundup: FETC Debuts, Noteworthy Tech, Cheaper College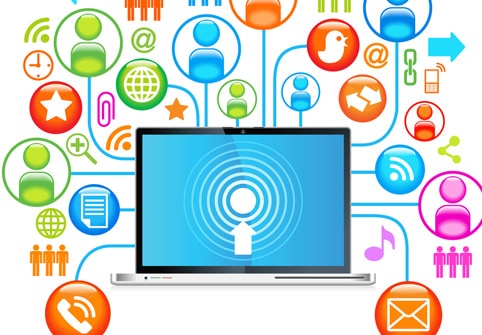 FETC Roundup
MIND Research Institute showed off its recently released ST Math Touch tablets, which will bring the visual math games from Jiji and ST Math to tablets for an increased mutli-sensory approach. View our exclusive video demo with Paul Blair.
StudySync debuted its unique combination of academic discourse and peer-to-peer collaboration designed to boost reading, writing, and critical thinking skills at FETC.
Pearson demoed its new iPad biology book on Apple iBook Author and its new mobile site. Learn more about the debut at THE Journal.
Edmodo, a Learn Capital portfolio company, powered the conference with great social media support.
Google also introduced three districts that are going 1-to-1 with Chromebooks. 41 states have districts currently using Chromebook sets in classrooms.
New, Adaptive, Cool Technologies
Education is quickly becoming a high priority in the tech space. Google Apps are already widely used by education institutions. This week, Google announced on its blog that it assembled an education site that aggregates all of its resources from educators everywhere into one place at google.com/edu.
In the wake of the Apple iBook Author and ebook hype, NBC News announced that it plans to take its library of archives to NBC Publishing, its new ebook publisher. While most are talking about making ink electric, others are looking at the ways augmented reality can enhance the textbook.
Our friends at Dreambox Learning announced that it extended its resources from K-3 to K-5, which will help reach a wider audience of students and educators.
Pearson and Knewton partnered the first suite of MyLab/Mastering programs that will be powered by Knewton's Adaptive Learning Platform™.
Cheaper Post-Secondary Options
StraighterLine announced a partnership with ETS and CAE that will make it easier for students to assemble course work and evidence of postsecondary learning.  One commentator thought this would "sidestep the stranglehold imposed by the Accreditation Cartel."
James Marshall Crotty outlined on Forbes emerging badging alternatives to formal degrees and certificates. Getting Smart is a big fan of badge and alt cert systems.
And for anyone interested in startups, skip the MBA and go to FredSquare. Also, in the height of rising tuition and textbook costs, Saylor.org is offering college courses for free. Yes, you read that right.
People on the Move
John Behrens, longtime academic lead for Cisco Academies is joining Pearson. In a great interview, John said "There is no excuse for sucky items."
Mary Cullinane joined HMH as VP CSR. Does that mean that HMH will not be sold for parts?
State policy guru Mandy Clark is leaving the Foundation for Excellence in Education for the Bill and Melinda Gates Foundation.
And, in the life-is-good column, a kid that was in kindergarten when Tom became superintendent in Federal Way, WA graduated from Stanford, started a company that will help young people write more and better, and just reconnected with Tom this week.

The Getting Smart Staff believes in learning out loud and always being an advocate for things that we are excited about. As a result, we write a lot. Do you have a story we should cover? Email
[email protected]