SmartTech Roundup: eTexts, Smart Tutors, & Venture Funding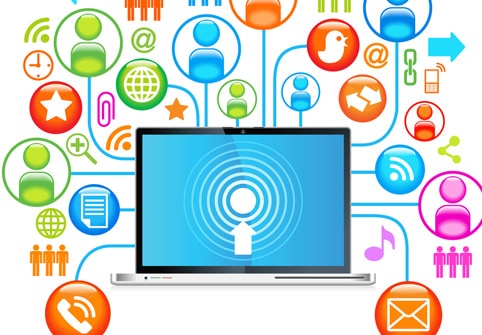 eTextbook BOOM
After a long drumroll, Apple launched an authoring tool.  Some claimed revolution but we were a bit underwhelmed. After writing a book, authors will find they are trapped in the iPad universe (Audrey Watters was really bummed).  That's not a good deal for the coming BYOD environments where it will be critical to be able to publish to multiple devices/browsers like Highlighter (a cool Seattle startup) does.
It's also weird that Apple is focusing on high school student-purchased tabs and texts, a college idea that doesn't easily translate to K-12, as noted on TechCrunch.  PaidContent.org provides background on the market that Apple is wading into.
Elsewhere on the eBooks, Chegg is making reading social. Chegg, the electronic textbook rental service, is launching eTextbook Reader, its eReader software that can be used on nearly any device – laptops, pubic computers, iPads, smart phones, and more. The software allows readers to highlight text, look up dictionary terms and mark notes in the text. Crowdsourcing feature allow you to view the most important parts of the text based on what other readers view, highlight or take notes in most often.
Kno is answering to the demand for more data. Lasti week, Kno announced the launch of Kno Me, which will track students' reading habits and knowledge of terminology and concepts based on quizzes and flashcards.  As Kno CEO said this week, it's in the spotlight and now the digital textbook developers will fight over who has the better product.
Wolfram Education Portal is a new beta algebra textbook with some cool interactive graphs.
CK12 is the leader in free and open textbooks.  Leadership Public Schools, in the Bay Area, is using CK12 textbooks and piloting their adaptive content  (see Vinod Khosla's great blog about where adaptive content is headed).
On the consumer side, five universities reported this week that they plan to pilot bulk purchasing of electronic textbooks. This is further proof that we're on the edge of a major shift from print to digital.
On the burning question of tab or laptop, watch for our blog on Wednesday with lots of antidotal evidence of the benefits of web devices with real keyboards. We think kids should be media producers not just consumers.
SmartTutors
WebAssign, a service that helps instructors and students manage their assignments, spoke openly this week about their plans to develop a smart tutor for students. (If you want a dissenting opinion, there is an IhateWebAssign on facebook; like Bonk said, the world is open for good and bad.)
Our friends at Open High of Utah are using Schmoop for AP and ACT prep.
The Telegraph reports that tutoring is a $12 billion business worldwide and highlights the growth of eTutors in the UK.
New rule: Tutoring and flashcard apps cannot use the term 'artificial intelligence' to describe calibrated difficulty. We'll call it AI when it's better than a human math tutor or carry on a discussion of the nature of Holden Caulfield's discontent.
More Startup Funding 
Almost $7 billion was invested in nearly 1000 web startups in 2011 including dozens in education fueled by angels and more venture funds willing to look at learning deals.  Even foundations are getting into the action with programatic and endowment investments.
Bertelsmann AG and co-investors set up the University Ventures Fund, a fund of more than $100 million to expand European and U.S. private education markets with higher education programs and digital publishing.
Check out the 20 startups in the Learn Capital portfolio.  Should be a couple more this week.
Noteworthy Events
FETC, January 23-26, in Orlando, has more than 100 workshops and tons of exhibitors. Tom will be moderating the keynote session on January 25.
National School Choice Week kicks off this week from January 22-28, 2012. Events will be going on across the nation with organizations, parents, and educators in support of school choice.
The ASU Student Startup Summit + Demo Day 2012, supported by the Hool Law Group, kicks off Thursday, January 26, 2012 at ASU SkySong in Scottsdale. Speakers include Pat Sullivan and Courtney Klein Johnson.
Digital Learning Day, February 1.  Schools should show off projects on Edmodo.  Tom will spend the day with KnowledgeWorks in Ohio.

Disclosure: Tom is a partner in Learn Capital. Edmodo is a portfolio company. 
The Getting Smart Staff believes in learning out loud and always being an advocate for things that we are excited about. As a result, we write a lot. Do you have a story we should cover? Email
[email protected]