Getting Smart Podcast | Special Ed Teacher to White House Tech Advisor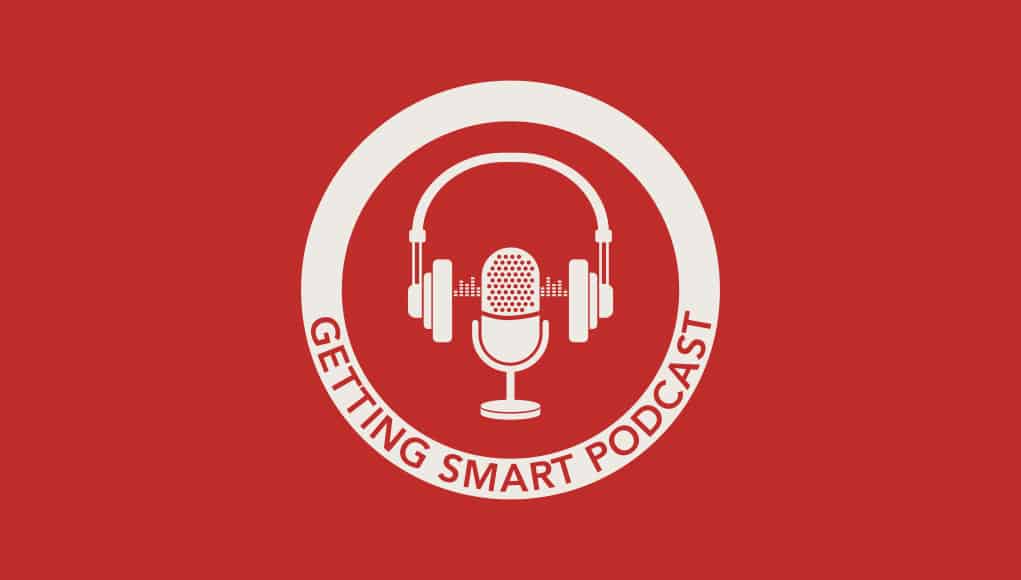 Seth's Awesome Adventure: Special Ed Teacher to White House Tech Advisor
It was an early computer that helped Seth Andrew cope with the challenges of dyslexia and dysgraphia. And in the end, it was learning to cope with his own struggles that led Seth to serve as a special education teacher.
Andrew followed a girlfriend (now wife) to Korea, where he experienced a culture new to him, and began to appreciate the benefits of travel and language acquisition. Seth saw a different approach to education—a combination of rigor and joy, and a deep respect for teachers.
After teaching for a couple more years, Andrew earned a master's degree at Harvard and signed up for a school design fellowship with Building Excellent Schools.
Andrew founded Democracy Prep Public Schools in 2005 and opened his flagship middle school in Harlem the following year. By 2009, DPCS was the highest performing school in Central Harlem and the number one public middle school in New York City.
Lessons in leadership
Seth is not one of those people that complain about the agrarian calendar—he values summer travel. He has visited 63 countries during summer breaks and wants to give that gift to low-income kids. Democracy Prep has a big field trip budget—students have the chance to visit five continents before graduation.
Like Tony Klien at University Academy in Kansas City, Seth knows that international travel builds perspective and problem-solving skills. As HigherEd students it makes them more comfortable talking to affluent peers and improves their persistence rates.
Democracy Prep operates seventeen high-performing schools in New York, New Jersey, The District of Columbia and Baton Rouge, educating over 5,000 citizen-scholars.
Reflecting on his leadership preparation, Seth found his $60,000 Harvard degree the least valuable investment. "It failed on every level," said Andrew. It was philosophy and theory and nothing specific about running great schools. More practical was his Building Excellent Schools fellowship, especially the mentorship of CEO Sue Walsh and Chief Academic Officer Linda Brown.
"Experience was most important," said Andrew. He visited 30 different schools including KIPP, Northstar, and Frederick Douglas Academy to see what "good" looks like.
Having developed one of the most important school networks in the country, Andrew learned that despite the barriers of money, politics and traditional structures, a dedicated team can open great schools that change life trajectories. The downside is that growth is linear (10-20% annually), while the challenge is exponential.
Seth's capable number two, Katie Duffy, took over as CEO when Andrew had the opportunity to advise the Department of Education on the Future Ready Schools initiative.
After a year and half at the Department of Education, Andrew met US CTO Megan Smith at a White House event. She invited him to serve as a senior advisor on STEM, EdTech and civic tech.
Computer science for all was one of Seth's priorities at the White House. Almost accidentally, he tried Google Cardboard virtual reality (VR) and immediately saw the implications for learning—the potential to transport students without planes and trains. "It's a new modality of education, a massively different way of learning."
In the next three to five years, students will be immersed in augmented and virtual reality all day every day, said Andrews. He encourages schools to think about ways to inject VR as they refresh their EdTech. "We have to make sure low-income middle school kids get access," said Andrew.
He's particularly bullish on the contribution of VR in course choice including career education, world languages and electives.
For more, see:
---
Stay in-the-know with all things EdTech and innovations in learning by signing up to receive the weekly Smart Update. This post includes mentions of a Getting Smart partner. For a full list of partners, affiliate organizations and all other disclosures, please see our Partner page.
Tom Vander Ark is the CEO of Getting Smart. He has written or co-authored more than 50 books and papers including Getting Smart, Smart Cities, Smart Parents, Better Together, The Power of Place and Difference Making. He served as a public school superintendent and the first Executive Director of Education for the Bill & Melinda Gates Foundation.