Getting Smart Podcast | Project Based Engineering at Olin College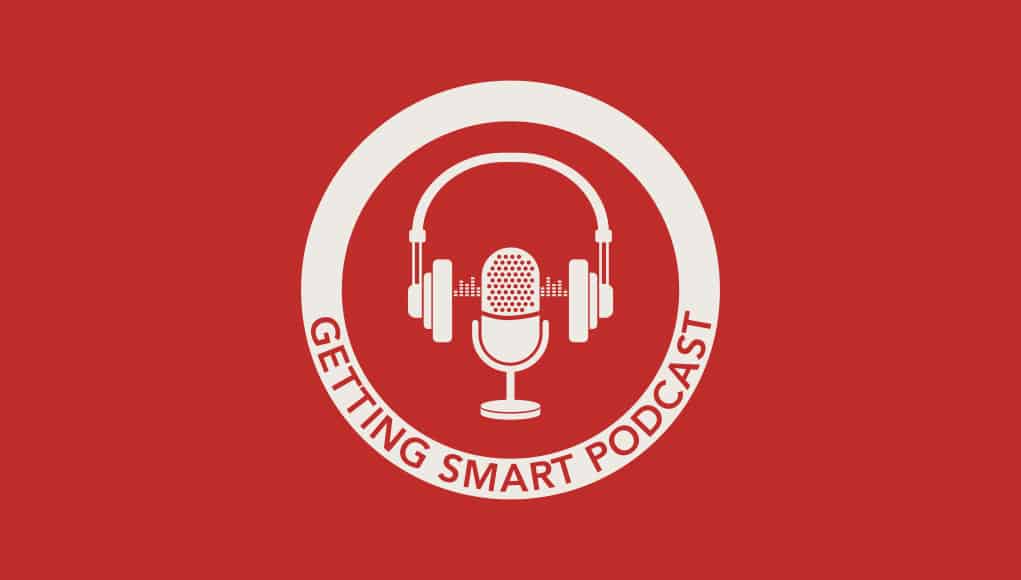 Project-based learning (PBL) definitely isn't a new idea—it has been around for a long time. But it's popularity has skyrocketed over the last decade as we continue to see student success grow when schools shift to incorporating technology in classrooms and combine personalized learning with PBL.
In this episode of the Getting Smart podcast, Bonnie and Tom discuss our Project-Based World campaign and how we're seeing that project-based learning is more important than ever for students to succeed in the future. They also discuss The High-Quality PBL Project we're working on with Buck Institute for Education–you can learn more about that work and how you can get involved here.
Tom also shares more about an interview he had with Olin College of Engineering students around their higher education PBL experiences, and how they feel it has made a difference in their college education.

Here are 10 noteworthy aspects of Olin's approach to project-based learning:
1. Project-Based Selection. Olin doesn't select students they way other colleges do—they don't lead with test scores. They start with indications of interest in engineering and a clear focus on impact. About 200 students are invited to campus for two days; they are formed into teams of five that take on design-build projects—work that requires social skills including conflict resolution. The process yields a diverse blend of impact-focused young men and women ready for collaborative problem-solving.


2. Day One Design. Students jump into projects on day one. Design Nature is a first-semester class where the first assignment this year was to build things from cardboard that jump like animals (above). Students build and apply a design thinking process (e.g., be inspired, dream, sketch, build, test).
3. Voice and Choice. Most big projects at Olin are framed by faculty but leave lots of room for student voice and choice.
4. Project Reviews. Project teams gather three times during six-week projects for a 45-minute review session where they receive feedback from peers and professors. Students receive
"I like, I wish" feedback from teammates.
5. Project Assessment. Feedback varies by class but often includes self-reflection. Students also receive feedback on graduation competencies: quantitative and qualitative analysis, teamwork and communication, contextual awareness, lifelong learning, diagnosis and design, and opportunity development.
6. Self Study. Students complete an independent project—an opportunity to develop the skills and attitudes of lifelong learning.
7. Capstone Project. Interdisciplinary teams design a capstone project in the arts, humanities, social sciences or entrepreneurship that involves a significant design problem with realistic constraints for an external partner.
8. Public Product. Most Olin projects result in a public product shared with the Olin community (below) and often on a student portfolio website.


9. Iteration. Like the students, Olin professors receive a lot of feedback. Sung Park, a second-year student (below), describes how a new integrated 16 credit Quantitative Engineering Analysis sequence just wasn't working as designed. The professors and students paused, redesigned the course and relaunched—modeling the sort of iterative development they are trying to teach.


10. Project Mindset. In a letter to the Olin community, president Miller said, "As important as content knowledge is, along with the skills to apply it, something else is at least as important today: the set of attitudes, behaviors and motivations that enable knowledgeable graduates to work with others productively, flourish and live a purposeful life."


Miller believes that an "urgent need is substantial improvement in the graduates' competencies in ethical behavior and trustworthiness, teamwork and consensus building, effective communication and persuasion, entrepreneurial mindset, creativity and design thinking, empathy and social responsibility, interdisciplinary thinking and global awareness and perception."
While it's a work in progress, the project-based Olin curriculum may be the best example of a HigherEd campus that values enterprise with engineering, and competence with character.
To learn more or visit, check out the Olin Collaboratory.
For more, see:
---
Stay in-the-know with all things EdTech and innovations in learning by signing up to receive the weekly Smart Update. This post includes mentions of a Getting Smart partner. For a full list of partners, affiliate organizations and all other disclosures, please see our Partner page.
The Getting Smart Staff believes in learning out loud and always being an advocate for things that we are excited about. As a result, we write a lot. Do you have a story we should cover? Email
[email protected]