Getting Smart Podcast | Mississippi District Personalizes Learning for Teachers and Students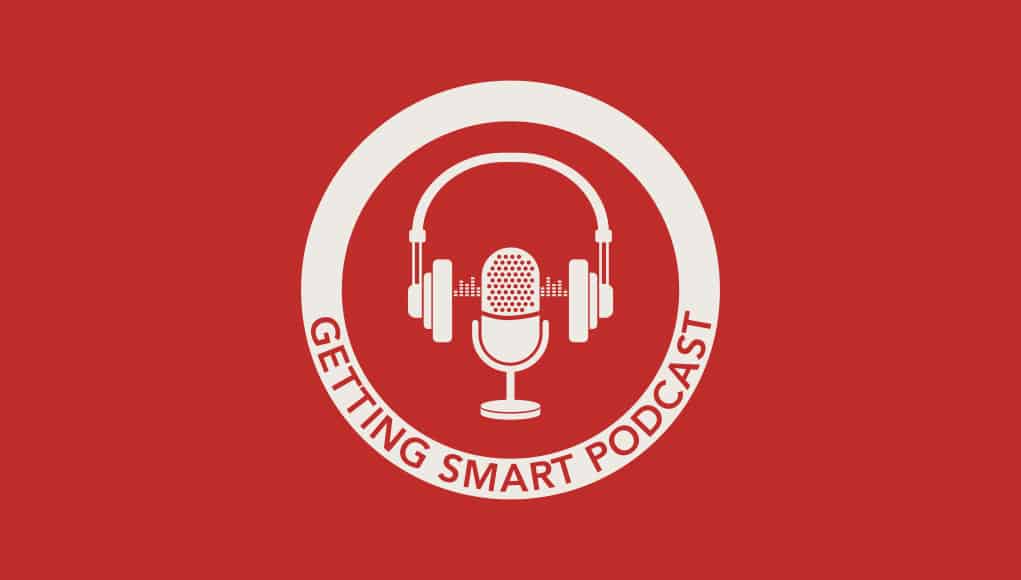 By Tom Vander Ark and Emily Liebtag
Two hours drive west of Birmingham just across the Mississippi state line is a school district that is creating personalized learning opportunities for all students. The Columbus Municipal School District (CMSD) is committed to innovation, ubiquitous access to technology and increasing global understanding and opportunities.
You might not think of eastern Mississippi first when it comes to education innovation, but Dr. Philip Hickman, Superintendent of CMSD, is working to change that perception. We had a chance to chat with Dr. Hickman about the changes he has helped make to the district in his three years there through innovative technology and tools, and how through his work, Columbus has become proof that personalized learning and innovative education can happen anywhere.
Podcast Highlights
Hickman was an area superintendent in Houston, one of 61 EdLeaders mentored by former superintendent Terry Grier that have gone on to lead a district (14 from Houston).
When Philip arrived in Columbus almost three years ago, he found the challenge bigger than expected, "The level of neglect and lack of advocacy for young people was discouraging." Four out of five students were two or three years behind. There was little use of technology and no alignment in what teachers were teaching.
In his first board meeting, Hickman killed an expensive textbook adoption and made a commitment to #GoOpen. With savings from open educational resources, CMSD was able to invest in a digital learning ecosystem across the district–1:1 in high school with Macbooks, 2:1 in middle school, and 2:1 iPads in elementary.
"Plant a seed in the morning and be cutting grass by noon. That's my approach," said Hickman. "Children only have one shot at second grade."
CMSD serves 4,500 mostly low-income students and is composed of five elementary magnet schools–each with a unique innovative focus–a new state of the art middle school, an award-winning technology center and a comprehensive high school.
Dr. Hickman is working with leaders in his district to ensure all students have personalized, technology-rich, high-quality learning opportunities. He recently shared his seven strategies for districts and school leaders in a Field Guide published in partnership with adaptive learning platform Fishtree.
Develop a Futuristic Culture:

 Engage stakeholders, create a shared vision and goals,  plan for implementation;

Embrace a New Instructional Model:

Personalized learning, multiple entry points, mastery assessments, and technology integration;

Provide Professional Development:

A differentiated, job-embedded, tiered and staff-led system;

Commit to a Digital Transformation:

 Assess needs and infrastructure, pick a platform, select devices and go 1:1 (or 2:1);

Support Personalization:

Open-walled, socially-embedded, high-agency, competency-based learning;

Foster Community:

Support board and community learning; and

Transition to OER

:

Identify and align open resources.
Hickman believes personalized learning should be a reality for both students and teachers. The Field Guide suggests that each district is unique and there should be unique approaches to learning that meets that district's respective needs and student population.
Side-by-Side Teacher Support
Joining the #GoOpen movement and increasing the number of OER materials used has helped teachers to personalize daily instruction for students.
Using OER has reduced textbook costs in CMSD significantly and also increased opportunities for students to access high-quality learning materials. Dr. Hickman provides three suggestions for choosing and implementing OER in a district.
After two years of implementation, the district won a couple awards for its approach. How did the district go from academic disarray to award winning in two years?
"We were building the plane while flying," said Hickman. With the help of some outside partners, Hickman's team worked backward from standards in 90-day chunks.
They increased the level of professional learning and provided "side by side coaching." The coaches focused on cycles of 30-day non-negotiables, setting goals and improving practices.
Initially, support came from external partners, but they quickly identified the "high flyers"–highly skilled teachers that reflected the new culture. These high flyers found aligned PD materials and earned microcredentials, which prepared them to replace the consultants. "Teachers teaching teachers, T3" became the new model.
The coaching model is supported by professional learning communities which meet on Wednesdays.
"You can't fire your way to success," said Hickman. That's particularly true is a small rural town. You have to build the capacity of your staff.'
Local to Global
Columbus has a rich history as a river town. Established in 1884, Mississippi University for Women was the first public women's college in the United States. Columbus has been home to an Air Force base since World War II.
A morning commute away is a massive Mercedes-Benz plant that creates globally connected jobs for the people of Columbus. The downtown is revitalizing and new stores and popular national chains are popping up along Route 45.
Hickman thinks students in Columbus deserve access to a globally-focused high-tech education as much as students in big cities.
Sale Elementary, an International focused Magnet led by Principal Kimberly Long, has been working for the past several years to integrate culture and global ideas into daily instruction. They hope to prepare globally competent students to be ready for life wherever they end up – be it in Columbus or elsewhere.
For more see:
---
Stay in-the-know with all things EdTech and innovations in learning by signing up to receive the weekly Smart Update.
Emily Liebtag, Ed.D., is Education Reimagined's Senior Partner for Systems Transformation. Formerly, Emily served as the Vice President of Advocacy at Getting Smart.