Getting Smart Podcast | Matt Candler on the #FutureofSchool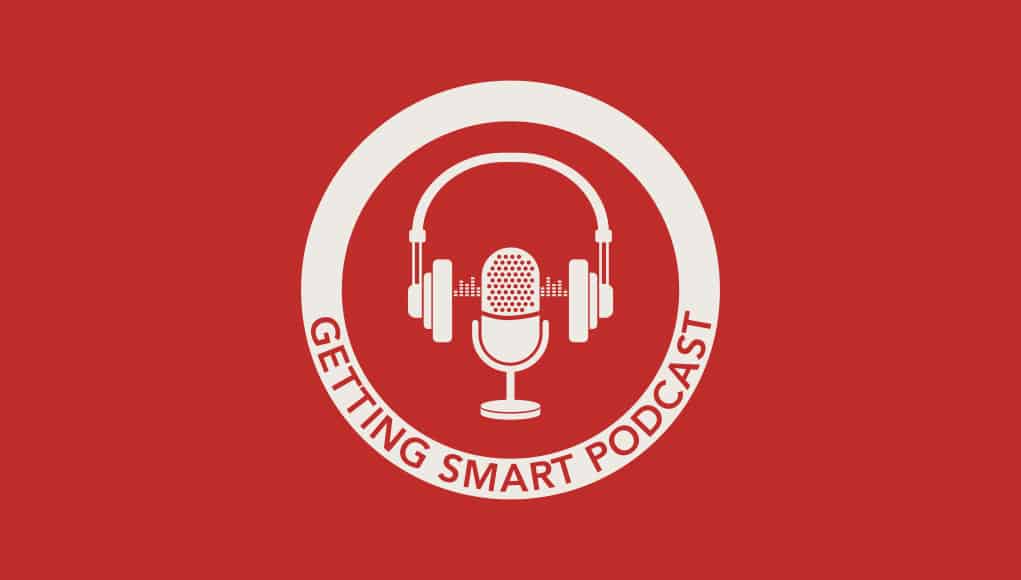 What is 4.0? It's a community. It's a mindset. It's a movement.
CEO Matt Candler opened the 4.0 Schools Community Summit, held at 4.0 world headquarters in New Orleans, by redefining his nonprofit not as an incubator or entrepreneurship school but as a community committed to the #FutureOfSchool. Here is more from his keynote at the Summit, as well as an interview I had with him afterward for a deeper dive into the thoughts he shared:
Podcast Highlights
The weekend summit focused on building a collective vision of the future of school and supporting the teams that are living this vision in their work. "We are 375 years into the discussion of school in this country and just starting exploring where we could go," said Candler.
Hospitality is a shared value at 4.0 Schools (and in New Orleans). They are all about equipping people to change. "4.0 is about developing the 20-year version of you," added Candler, "We want to make the biggest investment in you as a person and leader."
The Future of School
For gathered education entrepreneurs, Matt outlined the future of learning in six points.
1. Future of school is for all of us, not for a few.
Matt led a collective reading of Let America Be America Again, the poignant Langston Hughes poem about race and class that is as relevant today as it was when it was written 80 years ago.
"Unless we unpack the old notion of school, we are bound to repeat it," said Candler noting the 375 year old American tradition of rationing quality education.
2. The future of school is human, not institutional.
"We have outsourced education to an institution," said Candler even though it is fundamentally about relationships. "We have to ask questions," added Candler.
Matt proposed a new non-institutional definition of school: humans learning together.
"What if that was our definition?" asked Candler noting "The distinction between learning and school is community."
3. The future of school is smaller scale.
"Humans learning together could be as few as two people," said Candler.
"What if, instead of scale economies, we started thinking about how small we could make it?
Oxford anthropologist Robin Dunbar has studied how many relationships we can maintain. She suggests the limit is about 148. "What if we constrained ourselves to schools of between two and 148?" asked Candler.
For these reasons, 4.0 helps school designers run quick pop-up trials of learning models. "We need to start at a human scale," said Candler.
4. The future of school is unbundled.
Like media consumption, Candler sees learning becoming unbundling and happening anytime anywhere. He encouraged Summit participants to consider a range of impact opportunities including microschools, learning spaces and learning tools.
Because unbundling is a threatening concept to existing institutions, Candler said, "Public education is a sacred good, we can't be reckless, that's why we test."
5. The future of school is rated R.
"The status quo does not want to change," said Candler. He added that institutions aren't full of bad people but the system has inherited structural bias and racism.
He's in favor of letting students and families have more power over learning and being more focused on relationships than transactions.
Expecting opposition, Candler warned new school developers (borrowing a line from indie artist Bill Mallonee) "You better bring your thickest skin."
6. The future of school sounds like bubbles popping.
Did something surprising recently burst your bubble? Matt thinks a
bubble bursting
 is often a more accurate picture of learning than a light bulb–learning often involves failure or at least the failure of a mental model.
I serve on the 4.0 Schools board because I appreciate Matt's courage, humility and insight; I appreciate his commitment to reconsidering what he thought he knew to provide the most powerful learning experiences possible to the most children. Matt's thought provoking address to the 4.0 Community was his best and most important picture of the #FutureOfSchool.
For more, see:
---
Stay in-the-know with all things EdTech and innovations in learning by signing up to receive the weekly Smart Update. This post includes mentions of a Getting Smart partner. For a full list of partners, affiliate organizations and all other disclosures please see our Partner page.
Tom Vander Ark is the CEO of Getting Smart. He has written or co-authored more than 50 books and papers including Getting Smart, Smart Cities, Smart Parents, Better Together, The Power of Place and Difference Making. He served as a public school superintendent and the first Executive Director of Education for the Bill & Melinda Gates Foundation.