Getting Smart Podcast | Why Language Learning Matters: Parent and Student Voices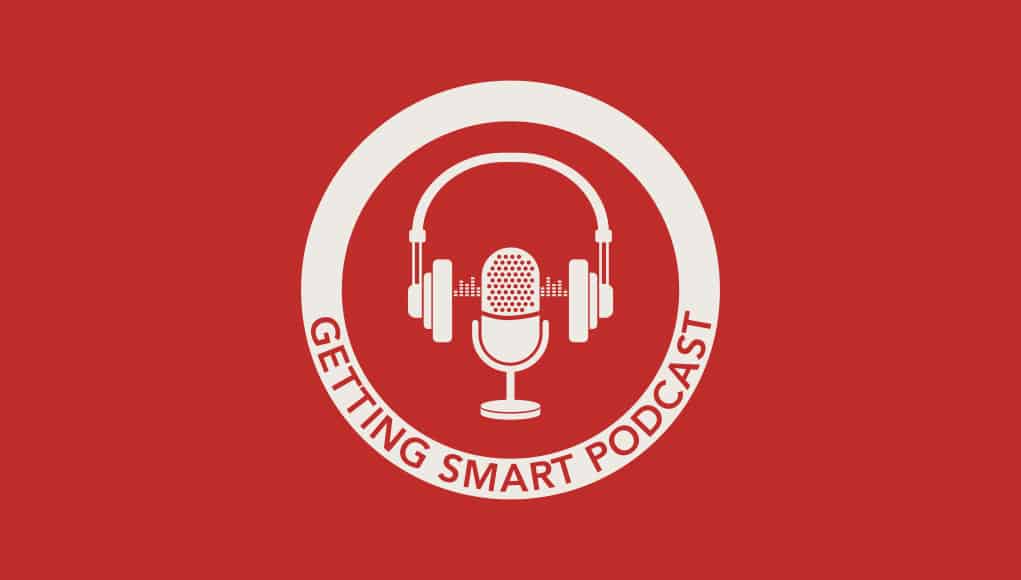 This podcast series on language learning features voices of EdLeaders, educators and students. The intent of the series is to highlight the ideas of language experts and great examples of language teaching and learning across the country. Getting Smart believes online language learning can be used to enhance or complement face-to-face instruction. This podcast series is sponsored by Rosetta Stone Education. See the bottom of this blog for more.
Two perspectives that are often left out of the conversation when it comes to teaching and learning are the voices of parents and students. We wanted to capture the ideas and insights from parents and students about language learning, so in this podcast we spoke with both:
Caroline Vander Ark, Getting Smart COO and mother of an almost bilingual 2-year-old, joined us to give her thoughts on language learning and what innovations she thinks are coming next in the field.
Marialice and Curran, a mother and son team who advocate for more teaching of digital citizenship and tech use in classrooms.
Podcast Highlights
From moderating twitter chats to giving TEDxYOUTH Talks, Curran is a busy fourth grader. He is CKO (Chief Kid Officer) of Digital Citizenship Summit and passionate about creating opportunities for all students to be able to learn online, use digital tools and be able to connect with others around the world. He currently is learning Spanish at school and through an online program.
Curran's mother, Marialice, is a long-time professor and advocate for connected classrooms and learning. She is the Founder and CEO of Digital Citizenship Summit, which began a few of years ago in the U.S. and has now expanded to various countries including the U.K., Nigeria, Kenya, Ireland and Mexico. She believes that language is a connector and has already started to provide her son opportunities to communicate with people around the world he might not have been able to (or have been interested in) if he hadn't been taking a language.
You can also watch Curran in his TEDXYouth talk, "My Wish: Digital Access For All Students Everywhere." He talks about the need for 21st-century school leaders to provide digital access for all students so they can learn to become safe, savvy and ethical digital citizens. He reminds us that if we want to learn about the world, we need to learn with the world.
Follow this team @CurranCentral to hear about all of the great things they are up to. You might even be able to catch them at a Digital Citizenship Summit near you soon.
This podcast series is sponsored by Rosetta Stone Education. Interviewees were not compensated for their participation. The Rosetta Stone® Language Learning Suite for K12 provides flexible e-learning solutions that are easily integrated with the teacher's in-class instruction. Their solutions are designed for all proficiency levels to fit your students' learning needs. For more, visit Rosetta Stone.com or see the Get Language Ready site.
For more, see:
---
Stay in-the-know with all things EdTech and innovations in learning by signing up to receive the weekly Smart Update. This post includes mentions of a Getting Smart partner. For a full list of partners, affiliate organizations and all other disclosures please see our Partner page.
Emily Liebtag, Ed.D., is Education Reimagined's Senior Partner for Systems Transformation. Formerly, Emily served as the Vice President of Advocacy at Getting Smart.