Getting Smart Podcast | Horace Mann Elementary: Where A Shared Pedagogy Vision Informs Design Principles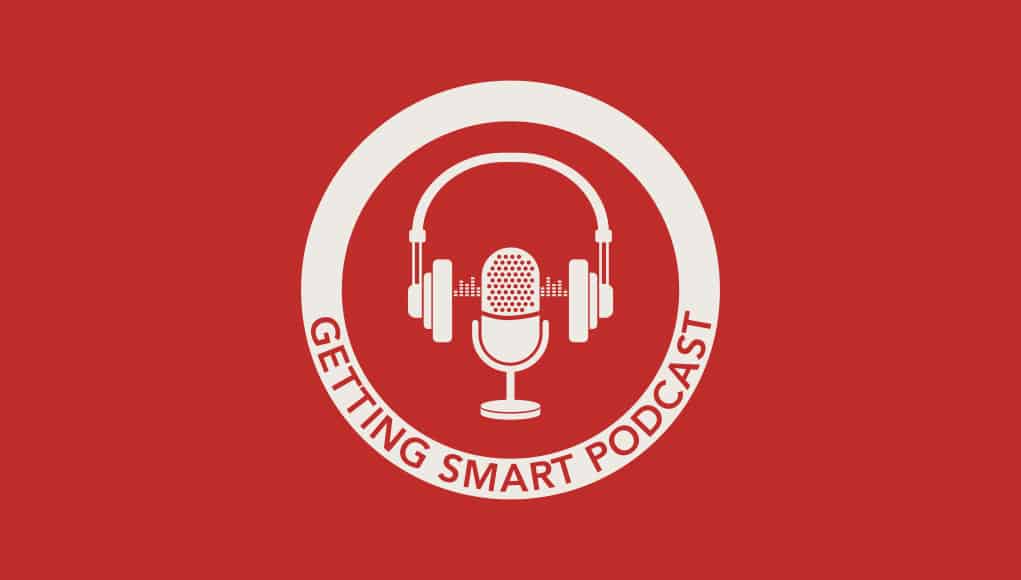 Horace Mann Elementary in northwest Washington D.C. is a student-centered, personalized learning environment serving a diverse student body. 

The school values complementary approaches: one that offers students explicit strategy-based instruction, and one that offers a broad, constructivist approach that allows students to linger in the exploratory and discovery phases, only later to arrive at explicit ones.
After spending a few years on the modernization list, the faculty had time to translate thoughtful values into design implications. A couple examples include:
Collaboration and Connection
A da Vinci Suite at the center of the building that features our Library, Science Lab, Art Studio and Performing Arts spaces

Purposeful gathering spaces for adult learning

Windows that let in light and make learning visible to all!

Shared spaces such as a new assembly space and the return of The Range
Sustainability and Stewardship
LEED Gold Certification

Multiple-use spaces that promote efficiency and connection

Rooftop gardening, a teaching kitchen, and horticultural therapy

Tangible design elements that teach and promote active learning
Choice and Invention
Flexible and public spaces for learning

Small-group and independent learning spaces

Spaces that invite inventive play!
In this podcast, Tom Vander Ark talks more with Horace Mann principal Liz Whisnant about the most interesting pedagogy to facilities translation that we've encountered.

The school's values and associated design implications are also shown below.
Value

Design Implications

At Horace Mann we aspire to nurture a love of learning in

all learners

, small and tall. Collaboration among and between our students and adults is ever constant.

Paramount need for adequately sized flexible spaces that enable cross-grade and small group collaboration among students and adults.

A Media Center that is highly visible and accessible and serves as a hub for learning and collaboration and celebrates a love of reading.

Non-classroom meeting space that helps us serve an additional adult community in our role as a Professional Development School for American University and others (Trinity, GW) and a professional lab site for schools across the city and region seeking exemplars in the teaching and learning domain (Balanced Literacy, Responsive Classroom, inquiry-based science, constructivist math, ELL programming, etc.).

Special requirements for our smallest PreK learners with a design that supports our Reggio Emila program (ample light, project space, natural furniture, access to the outdoors).

Desire for communal planning spaces for faculty rather than discrete ones; classrooms should not be designed with "offices;" shared planning spaces which promote collaboration and community are needed.

A persistent and daily goal is the capacity of the school to enable all its members–student, faculty, and parent–to be known, valued, and connected

Gathering spaces that enable students and school adults to assemble for community-building celebrations and performances.

Places to play!

Attention to appropriate scale (e.g. size of rooms, lobby, and furniture height) for young learners.

Ample avenues for presentation of student work (hallways, wall surfaces).

Adult spaces that are shared and promote collaboration (no separate offices).

At least one gathering space that enables the full assembly of students, school adults and parents for community‐building celebrations.

A clear and accessible main entrance with a purpose‐filled welcome/security station and access to waiting area that is not connected to instructional space.

A premium on creating a pedestrian campus with exterior spaces that support the tradition of students and parents gathering in class communities outside at morning drop off and afternoon dismissal

The place where we live is to be cherished. Understanding our role as caretakers and stewards of the earth's resources is paramount to being an educated citizen

The traditional look of our original building (front porch, natural woods, ceramic tiles) is to be valued as part of our legacy. New spaces should be in harmony with these elements and sense of place.

Our outside learning spaces are as critical as our inside ones and should provide relevance and ownership for all in our community; outdoor play spaces will be inventive, natural, and easily accessible and serve various sizes of learners. Outside learning should include hands on gardening as well as demonstration spaces for instruction.

Spaces that connect us–physically and visually–to the outdoors will help us realize our goals of connection, appreciation, and place‐based learning. In turn, our indoor spaces should bring the light of the outdoors in and allow vistas to the environment outside.

The building should serve as a teaching tool, an exemplar of how the principles of conservation and sustainability can be lived and practiced; these elements should be visible, tangible, and interactive forces within our building, not passive ones.

A teaching kitchen for adult and student use will connect our gardening work and our commitment to healthy living through attention to both

what

we eat and

where it came from.

A

messy room

that serves as a transition space for indoor and outdoor projects and provides a place for exploration and creation

Spaces should be built to serve multiple roles, not singular ones; we value design features that purposefully engage use of space in dynamic ways.

We believe that choice is the basis of democracy and is a right that belongs to all within our community

Instructional spaces need to be highly flexible in design, with few installed pieces of furniture so that configurations can be modified by staff for various work stations within a class as well as combined class collaborations.

Attention to public, private and shared spaces for learning responds to the varying needs of learning styles in our community.

Design features and decisions need to match our community's practices (e.g., serious attention to the value we place on learning outdoors; with over 50% of our population who bring daily lunch to school, a full scale from-scratch kitchen is not warranted; a small dual purpose kitchen with attention to scale, demonstration areas, recycling and composting is).

Mann is a passionate, joyful community that values play and invention

Spaces that live multiple lives enabled through innovation in design (garage door walls that open to the garden, decorative floor surfaces etc.).

Design of the studio art space that is flexible, inventive and visible is paramount; the space should take full advantage of natural light.

As we currently enjoy multiple outdoor play spaces separated by age groups, a premium on maintaining multi-­‐use spaces will be made; improvement to an indoor play space is badly needed.

A science room that can shift from classroom to lab easily and that connects to our gardens and outdoor learning spaces.

A multipurpose space for messy work with our hands, whether for art, science, or cooking.

Every opportunity to be

playful

in the design of space will be appreciated; color and attributes of learning will be welcome!
Gardens galore

Gardening is integrated into the life of the school.  Gardens on campus include a pollinator garden, herb garden, sensory garden, and roof top garden featuring tower planters (also in the lobby, left). 
Mann students learn about farm to table eating by growing their own food. Lunch often includes salad with garden lettuce, herbs, and vegetables.
The community room, where students eat, includes a share table where students can leave items they are not going to eat. Uneaten items are taken to a local food bank.
The art class focuses on teaching artistic behaviors with choice on how to explore specific themes. Classes begin and end with goal setting and reflection.
The entryway includes a garden wall with art that spells out values evident in every room of Horace Mann: adventure, discovery, inspiration, and imagination. 
For more check out:
---
Stay in-the-know with all things EdTech and innovations in learning by signing up to receive the weekly Smart Update.
The Getting Smart Staff believes in learning out loud and always being an advocate for things that we are excited about. As a result, we write a lot. Do you have a story we should cover? Email
[email protected]