Getting Smart Podcast | 21 Insights: Adventures in Learning to Lead
Over the course of our adventures in learning to lead, there has been one very evident constant: it is a lifelong journey.
Here are 21 insights Getting Smart team member Adam Kulaas shared with Tom Vander Ark around his experiences navigating a decade of education leadership.
Podcast Highlights
Through reflection, we were able to identify 21 leadership tips that are a culmination of experiences seen through the lens of a couple of thought leaders who consistently agree that innovations today and those still to be created fuel our amazement and desire for expanded ability to lead.
The list is in no way conclusive but illustrates the work of our Getting Smart Services team. It is through our Smart Services model that we work with partners to facilitate meaningful personalized growth centered around the ideas shared on the list. As you travel through our collective list, reflect on what is missing and give yourself permission to breathe.
As you travel through our collective list, reflect on what is missing and give yourself permission to breathe.
Don't forget to BREATHE, early and often! Breathe during frustration, disappointment and success.
Start with your own WHY and be committed to supporting staff and students as they define theirs.
Students are the most powerful stakeholders (all ages/grades) and more capable than we often think or give credit.
A "Yes, if" mentality will accelerate momentum and motivate employees. Steer clear of "No, because."
Creative staffing must be motivated with a "B to A" mindset fueled by your team's desired student outcomes (think backward design, starting with the end in mind).
Capacity building must be a priority. Provide intentional opportunities for staff to grow from each other, with each other.
Community owned "systems" are critical to accelerating shared ownership and growth.
Celebrate the knowledge and experience that is in the room.
Create a safe environment for all stakeholders to fail forward–learning and leading is a marathon, not a sprint.
Celebrate community success (whole child, whole community) beyond the immediate school community, go beyond traditional measurements to include the splendor of whole child learning.
Find mentors who will ask questions centered on and grounded in a lens and filter of "is it best for kids?"
Reflect on everything–own mistakes publicly, celebrate team successes.
Distribute leadership and the accolades that accompany success.
Practice the KISS model ("Keep it super simple") and make sure that team is on the same page with drilled down versions that are translated for shared understanding.
Find ways of making yourself uncomfortable and being transparent in supporting and communicating with your staff as you support them in the comfort of being uncomfortable.
Be open to new learning that may come from other industries or outlets (books, articles, podcasts, etc.). Dissect them and create relevant crossover without forcing "fit."
Do not change for the sake of change. Be you–do not try to emulate someone else's aspirations or path.
Embrace your "village." Identify partners who are serving your students outside of the school building and school day. Build relationships (always) and support the expansion of access and partnership with students.
Find empathy and "walk in the someone else's shoes." Celebrate that their motivation is driven by a desire to provide the best for their students.
Capture all of it (ideas), in any format that is available (napkin, whiteboard, notebook, phone, computer or even your hand). Share the early versions–waiting for fully polished products prior to public consumption only slows down the success timeline.
Be what you say. If you respond to a staff member's need to support their family with the phrase "family first," then be intentional with not neglecting yours. Balancing work and life promotes a scenario where everyone wins.
The Getting Smart Services team is comprised of a group of individuals with unique backgrounds and experiences, highlighted with the work we currently provide partners throughout the world. Regardless of where you are at, we would be eager to support partnering with you in accelerating where you would like to go or, in many scenarios, where you would like to take your team.
For additional opportunities visit our Getting Smart Services page or email [email protected]
For more, see:
---
Stay in-the-know with all things EdTech and innovations in learning by signing up to receive the weekly Smart Update. This post includes mentions of a Getting Smart partner. For a full list of partners, affiliate organizations and all other disclosures please see our Partner page.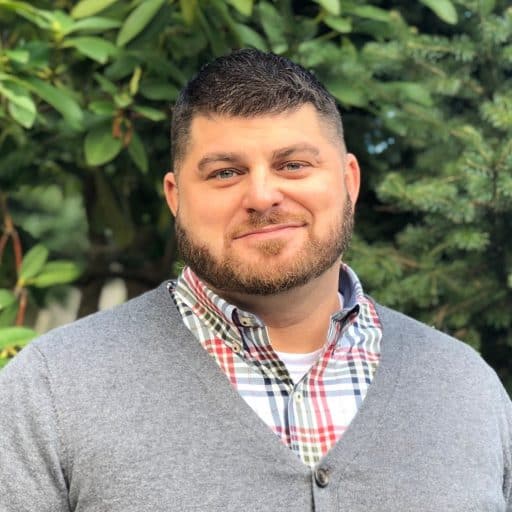 Adam is a learning design consultant. He focuses on capacity building and is known for his work in coaching, learning design and leadership development.