Getting Smart Podcast | Demonstrating Mastery for Future Success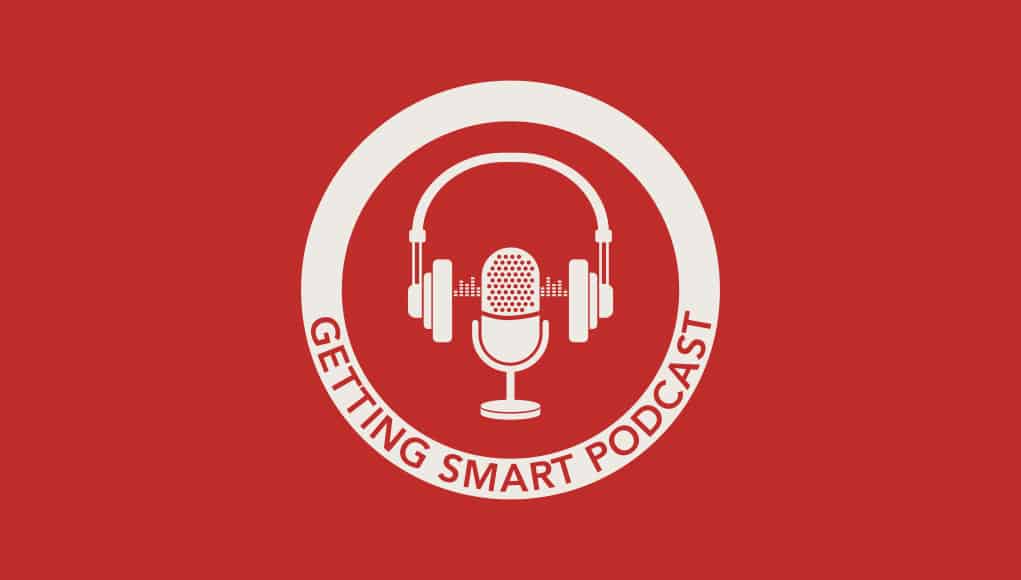 Last week, Getting Smart partnered on the first ever Mastery Communications Week with Springpoint, Mastery Collaborative, Next Generation Learning Challenges, KnowledgeWorks and Great Schools Partnership to support a week of digital sharing and online collaboration focused on school and district level communications planning for Mastery, also known as competency-based education or CBE. Each day, education leaders from across the country shared their knowledge in a specific area of mastery communication to help other practitioners develop their own communication strategies.
We asked Tom Vander Ark and Chris Sturgis (@CompetencyWorks) to elaborate more on what CBE is, what it does and why it's important as part of the continuing conversation sparked from the recent National Mastery Communication Week.
Podcast Summary
1. We know kids develop at different rates for different reasons. Traditional schools don't serve what Todd Rose called the "jagged profile" very well  
2. CBE not just about individual progress, it's about real demonstrations of learning (with some learner voice and choice in when/how they show what they know)
3. School districts can create competency-based systems (RSU2 in Maine; Sanborn in New Hampshire; Mesa County Valley School District 51 and Adams County School District 50 in Colorado; Lindsay ISD, California) but it's currently a complex endeavor strained by everything about the current system (measurement, accountability, staffing, school buildings, reporting, college entrance)  
4. School Networks (that share learning model, tools and PD) are particularly useful for the shift to CBE.
5. CBE takes triangulation: work in schools, acceptance by HigherEd and state policy encouragement. New England is the best regional example.
6. Done well, CBE should:
Help all students succeed at higher levels. Kids don't fail, they get more time/support.

Help high achieving students go further faster.

Help kids that need more help get it.

Help kids with learning differences (at least a third) to have more voice and choice in their path and demonstrations.
7. What to watch out for:
Simple assessments; MasteryTrack (Scott Ellis)

Pacing: kids lagging behind

Speed over depth, progress as checklists
National Summit on K-12 Competency-Based Education issues addressed:
Quality – All agree on what a high-quality system is.
Equity – The center of CBE–what does that mean?
Meeting Students Where They Are – Have to help students build skills needed to be successful.
Policy – Imagine and create a policy infrastructure that will sustain a dynamic CBE system.
For more, see:
---
Stay in-the-know with all things EdTech and innovations in learning by signing up to receive the weekly Smart Update. This post includes mentions of a Getting Smart partner. For a full list of partners, affiliate organizations and all other disclosures please see our Partner page.
The Getting Smart Staff believes in learning out loud and always being an advocate for things that we are excited about. As a result, we write a lot. Do you have a story we should cover? Email
[email protected]