AI in Conservation: How Would this Change Our Interactions with Wildlife?
Key Points
Artificial intelligence (AI) can provide a sharper edge to the conservation data collection and analysis tool. 

High School student Mary Margaret Perkins shares more about a recent experience in Kenya.
By: Mary Margaret Perkins
Artificial Intelligence is taking hold in our society. From Chat GPT to TikTok algorithms to Tesla Autopilot, we are seeing a much more public representation of what these systems are capable of. This is a pretty big deal to a high school student, who was just googling "How can I get my math homework done without having to do any actual math," for fun when they realized, somebody actually invented it. Finally. It felt like the turning point my younger self had been waiting for, the day all the robots take over and I became the main character of a dystopian franchise.
But, I was still in high school, and facing an even greater issue. I needed to brainstorm and draft a research project, complete with an annotated bibliography, a literature review, and a methodology analysis.
My Global Impacts Microschool classmates and I were preparing these projects for when we took a 2-week-long research expedition to Kenya in February of 2023. We were traveling there to visit Lewa Wildlife Reserve and were expected to find a problem based on one of the UN Sustainable Development Goals. And then create a solution to that problem. It was overwhelming, I'll admit it, but it was also the first time I was able to take a new interest I had, AI in conservation, and actually use my class time to research it. And what I found was that AI in Conservation could open up new pathways for Lewa – but, it was leading to a data trap globally that could push countries like Kenya further and further behind. How could AI in conservation be used to increase biodiversity in Lewa Wildlife Reserve in Kenya?
Many wildlife conservation reserves, such as Lewa Wildlife Conservancy, monitor animals through manual data collection and analysis. This requires individuals to go out, collect data, analyze it, and synthesize results in order to serve as a valuable conservation tool. Artificial intelligence (AI) provides a sharper edge to the conservation data collection and analysis tool. Using AI sorting systems to analyze data from camera traps, audio recordings, and satellite images can decrease conservationists' workload by a large amount.
We visited the Rhino Monitoring and OPS rooms on Lewa, as well as a nearby research station called Natural State. These visits helped us familiarize ourselves with the systems Lewa uses to track its animals, such as satellite imaging, audio monitoring, and camera traps.
It soon became evident that these systems lacked an automatic sorting system or even an efficient way to move the images and audio clips from the actual cameras to the rooms where the research analysis took place.
Lewa specialist Eunice Kamau noted that the problems stopping them from implementing these new systems were a lack of IT support and a reliable internet connection, as well as a community fear of job loss. Those at Natural State had begun to use and train AI sorting systems, but their issues stemmed more from the lack of a renewable energy source for their camera traps and audio mods, as they used battery-powered devices. All of these issues are taken into place when considering whether AI would be a good tool for Lewa to implement.
My proposed solution for the AI in conservation question is a mock EarthRanger system, EarthRanger Jr., that is angled towards children 6+ in Lewa's Digital Literacy Program. This would provide these children with the context they need to understand how large and bountiful the Lewa landscape is. It would also be a good way to encourage and measure interest in the conservation and computer science fields.
This would be an open-world map game, have a downloadable format, and would be compatible with Android IOS. The game could have a variety of entities, especially the animals that live on Lewa. The game could also have a mock AI sorting system, where the students could begin to get a grasp on the AI world in conservation.
If the proposal went through to Lewa, they could bring it up to the EarthRanger and AI2's teams when they meet with them, to see if this is a program they would be interested in. I have designed a proposal document, and that is the finalized product created from this research. This research answered many questions about the development of AI on Lewa, and it is exciting to be pushing for updates as the world of AI conservation blooms worldwide.
It was incredible to experience the challenges and opportunities given by the Global Impacts Microschool. Personally, I hadn't felt this engaged during a lesson since I was young, getting to feel, build, and imagine things was transformative. I had never been out of the country before this trip, and the fact that my teachers were so dedicated to making this happen for us makes me extremely grateful.
Writing the research paper made me feel like I was actually creating something meaningful for the first time in high school. It honestly, added some pressure to my school day, which was something I realized I NEEDED by the time I was done with this course.
This course didn't just affect my interest and excitement about school in one area, my grades in all my classes improved a ton. I needed a challenge during school, because of the way I learn, if I'm not being challenged or interested I immediately lose all my drive. This course gave me a push in many aspects of my life and allowed me to feel satisfied after completing work that actually mattered. This lets me see my own place in the world – which is an experience that all young people should be able to feel. I could check back in a few years and let y'all know, but, I guarantee it will continue to be life-changing for me.
To learn more about microschool impact and opportunities, visit the Learning Innovation Fund.
Mary Margaret Perkins is a student at Notre Dame de Sion High School and served as a 2023 Getting Smart Summer Intern.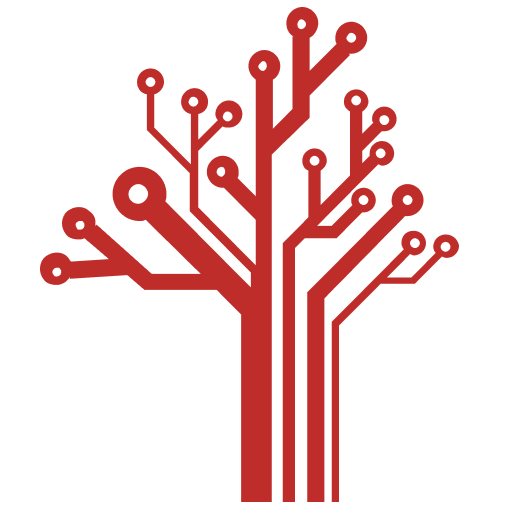 Getting Smart loves its varied and ranging staff of guest contributors. From edleaders, educators and students to business leaders, tech experts and researchers we are committed to finding diverse voices that highlight the cutting edge of learning.