The Ready Player One Test
Key Points
Research is emerging supporting the idea that students learn better when placed in immersive environments.

Dagan Bernstein explores four guidelines for the implementation of learning that uses immersive technology.
By: Dagan Bernstein
Interest in the metaverse has spiked and waned over the past two years. As we cycle through phases of interest it gives us an opportunity to look at the implications of immersive technologies on learning.
The Ready Player One Test
In his book Failure to Disrupt MIT educator and researcher Justin Reich says that we need to be "oriented toward innovative pedagogy and a commitment to educational equity." He adds that in order to align ourselves with these things–innovative pedagogy and educational equity, we need some guidelines. This is what inspired me to create this list of guidelines. These are intended to be used as a framework for educators as we introduce fully immersive digital environments into our modes of delivering learning experiences.
The title of this "test" is the "Ready Player One" test. This was chosen to remind us of the dystopian future that is possible if we do not correctly navigate these next 20 years. The parts of the Ready Player One Test are listed below, with proceeding sections that will expand on each item in more detail.
Does it allow learners to immerse themselves in environments that would be too expensive or dangerous to experience otherwise?
Can the learning be personalized by the student?
Is it regenerative?
Does it allow for learning to happen non-linearly, at any time and any place?
Does it allow learners to immerse themselves in environments that would be too expensive or dangerous to experience otherwise?
The policy brief by the Brookings Institute starts with a potential vision of our future classrooms. It describes a scene with students moving from real-life storytelling of Greek myths to a three-dimensional timeline projected onto the floor. Students enter an immersive metaverse in which they are placed in the center of a busy marketplace from 2500 years ago.
Research is emerging supporting the idea that students learn better when placed in immersive environments. Dynamic direct instruction coupled with immersive experiences and well-crafted student-led projects helps students engage with content at a deeper level. But how exactly is this possible? How can a student in Gary, Indiana, or Bangalore, India, immerse themselves in an ancient market of Greece, or the far-away streets of Baghdad?
What about enabling students to experience the horrors of a live battle in World War 2 or contemporary conflicts in Ukraine, or feeling the fear and confusion of a raid by Ghengis Khan's army? This can all be made possible through an immersive metaverse.
Platforms such as Gathertown and Zep are a great transition between web2 platforms like Zoom, but does it qualify as "deep absorption"? To truly experience learning that allows us to transcend space and time we need to go further.
In Dr. Mark van Rijmenam's article 6 Characteristics of an Open Metaverse he states, "Mimicking the real world in the virtual world does not make sense. In the metaverse, there is infinite space. Users can quickly teleport from one experience to another." This concept helps us move from three-dimensional to four-dimensional spaces.
Focusing on one of Dr. van Rijmenam's six characteristics, spatiality, presents a clearer picture of full immersion. "A metaverse that is not spatial is a metaverse with limited opportunities. Any virtual world, space, or experience should incorporate spatial anchors to make objects inside those virtual or augmented experiences persistent so people can find them and provide an experience that is more akin to the real world, which can be further reinforced using spatial audio."
Audio, haptics, and the ability to smell and touch will all become possible as this technology evolves. This will allow the user to experience the deep absorption that immersion is all about. The possibilities with teaching and learning here will be 10x or even 100x with this technology. Imagine a fully immersive cooking class in which you can compare spices from around the world. Comparing fabrics as you learn about fashion design or interior architecture. There are hundreds of examples that could be generated when we see the metaverse as a fully immersive experience rather than "mimicking the real world."
Students could descend into the crater of Halemauʻumaʻu on Hawaiʻi Island to learn about the creative power of Pele through a geologic or cultural lens. A science curriculum could be augmented with an examination of butterfly wings under a microscope and then complemented with an immersive experience of becoming a butterfly and flying over a field of wildflowers. A mathematics lesson on completing the square could have students settling a land swap in ancient Babylonia.
All of these immersive experiences when combined with effective lesson design provide learning that is deep and effective. They can all be enabled by AR/VR, the metaverse, and haptic technologies.
Dagan Bernstein is an educator from Hawai'i who believes in empowering deep learning through relationships and joy. Follow him on Twitter at @DaganBernstein.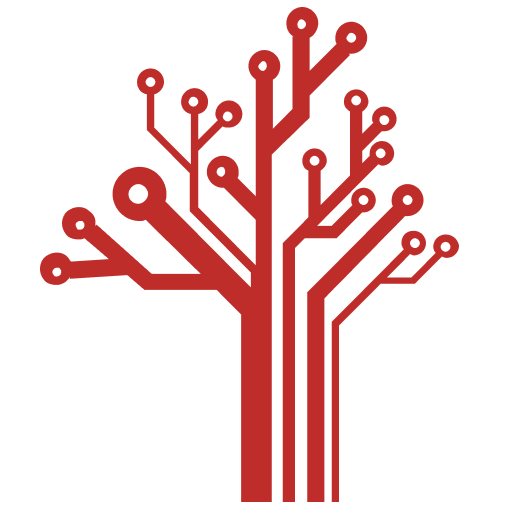 Getting Smart loves its varied and ranging staff of guest contributors. From edleaders, educators and students to business leaders, tech experts and researchers we are committed to finding diverse voices that highlight the cutting edge of learning.