From Classroom to Career: Mastering Real-World Competencies through Alternative Learning
Key Points
A paradigm shift is required in the way the world thinks about education.

There are various teaching models that can be incorporated in everyday classrooms to enrich students' learning, learn from the outside world and engage in impactful, 21st century skills.
By: Russell Cailey
The future direction of education lies at a transition point.
As we move deeper into the 21st century, the way we think about education – and the role that it plays in our lives – must change.
The traditional approach to education has long centered around a set curriculum and standardized testing. This was valid when we sought uniformity and could accurately predict outcomes. But with the rapid advancement of technology and an ever-changing global landscape of challenges and connections, it's clear that we need to redefine our curricula to explicitly focus on building adaptable, lifelong learners who are adaptable to constant change.
My current role is to rethink education by helping educators create a more dynamic and inclusive education system. This requires a paradigm shift in how we think about education, which is a necessary first step in order to make any long-lasting change to our education system as a whole:
Strategy 1: Portfolio-Based Learning
One way to achieve this paradigm shift is by going beyond project-based learning and highlighting the crucial component of portfolio-based learning.
In portfolio-based learning (defined here by the University of Warwick), students work collaboratively to take ownership of their learning and apply the knowledge directly within practical, real-world settings. It allows students to go beyond merely documenting findings and solving problems.
Portfolio-based learning acts as a comprehensive tool to encourage learners to constantly reflect on their learning experiences, identify their strengths and weaknesses, showcase their creativity and self-expression, and codify how they are uniquely set to respond to the world around them.
Additionally, portfolios provide evidence of a student's learning journey. Used as a tool for evaluation and assessment, it helps educators make more informed decisions about a student's progress and potential.
According to the Harvard Business Review, the effectiveness of an exit interview program should be measured by the positive change it generates, regardless of the method used. Upon completion of the portfolio, a purposeful exit interview presents students with an opportunity to uniquely express their learning progress to mentors, fostering valuable feedback and guidance for what lies ahead.
Strategy 2: Competency-Based Learning
Shifting to competency-based learning is another approach that prioritizes the mastery of skills over the completion of predetermined coursework.
For example, educators can utilize levels of skill mastery like novice, specialist, and master, to assess student progress and enable them to learn at their own pace, customizing to individual needs and interests to enable students to learn at their own pace. By combining portfolio-based learning, real-world competencies and mastery-based learning strategies, competency-based learning ensures that students develop the skills and knowledge required to thrive in the real world.
Strategy 3: Technology-Infused Teaching Practices
Another essential component in redefining education is for teachers to incorporate technology into their teaching strategies. Technology can provide a more interactive and engaging learning experience for students, and it can also assist in addressing other teaching challenges, such as learning differences and language acquisition. There is a growing demand for educators to keep pace with the ever-changing technological landscape and provide students with the tools they need to succeed in the future.
Educators can use project-based learning and technology-infused teaching practices to enhance and personalize the learning experience for students. Technology plays a significant role in this experience by facilitating global connections between students and peers/experts, providing remote access to information and resources, and enabling the creation and sharing of student-generated content.
Technology-infused interdisciplinary teaching practices include the use of various digital tools and platforms, such as virtual and augmented reality and social media (see a sample of students' work from Oaxaca, Mexico). These tools allow students to engage in project-based learning experiences that challenge them to apply critical thinking, problem-solving, and creativity to real-world issues.
Strategy 4: Future-Facing Vision
To make these changes, educators and schools need to start small.
It is essential to create a vision of what the future of learning looks like and then work towards that vision. Educators also need visionary leadership to help them experiment with new design fiction, teaching strategies, and creating innovative ways of assessing and predicting the effectiveness of these strategies. Educators should collaborate with other educators to share best practices and develop a community of learners.
Conclusion
The future of education must be redefined to keep pace with the changing times. We must also be willing to imagine the futures that we have the possibility to create.
The traditional approach to education is no longer sufficient in preparing students for the complexities of the real world. Redefining education requires a paradigm shift in how we think about education as a way to empower adaptable, lifelong learners.
By redefining education, we will prepare our students for a future that is ever-changing and full of possibilities. In the process, we may also make teaching joyful again. I'm radically hopeful about the future for our learners.
Russell Cailey is the Managing Director of THINK Learning Studio, an innovative consultancy and training platform shaping modern education around the world. An England native, Russell has spent over two decades as an educator and leader in the world's first traveling high school (Think Global School) and the Loreto network of global schools, sharing his vision of disrupting the traditional education model and promoting a new, more dynamic approach to learning.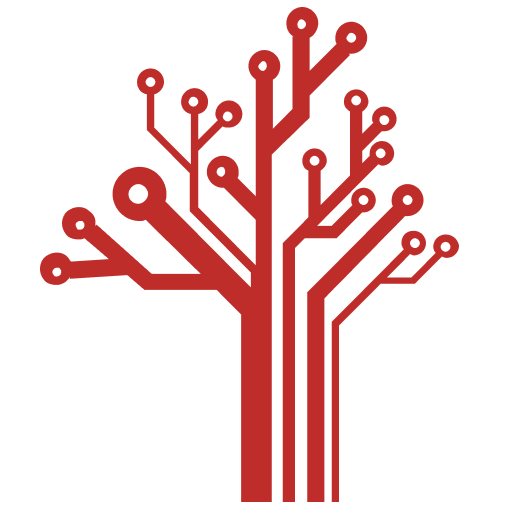 Getting Smart loves its varied and ranging staff of guest contributors. From edleaders, educators and students to business leaders, tech experts and researchers we are committed to finding diverse voices that highlight the cutting edge of learning.