Student Solar Project Bridges Digital Divide in Rural Virginia
Key Points
To bridge this digital divide during the pandemic, a school district set up 32 WOW stations throughout a rural county.

The benefit of the WOW units continues to be widely felt. 
By: Generation180.org
Marcy Pennella relies on a mobile hotspot device for internet access at her home in Louisa County, Virginia. "I live surrounded by woods, so it works if it's not cloudy or dark out," Pennella said.
Pennella, a kindergarten teacher, usually tries to finish her work at school. But since the start of the pandemic, she and members of her family occasionally drive five minutes away from their house to a solar-powered wi-fi station on wheels, designed and built by Louisa County Public Schools. These stations are called WOW, or Wireless on Wheels.
In one instance her older daughter needed to take a midterm but their hotspot device was too slow. "She went to [the] WOW station and it worked really well," Pennella said. "It was fast – no spinning or delays or anything. No login information required. And she took her midterm in 30 minutes."
Local Solar, Local Solutions
Educators and administrators at Louisa County Public Schools had families like Pennella's in mind when stay-at-home orders took effect at the start of the pandemic last year in March.
"Many of our families in our community do not have internet connectivity," said Doug Straley, Louisa County Public Schools superintendent. The county, which is 514 square miles with a population of about 37,000 people, is largely rural and about two to four years away from having fiber optic internet access across the county.
Straley said his school district anticipated students' need for internet access to learn from home as well as people's need for internet access as they work from home.
To bridge this digital divide during the pandemic, the school district set up 32 of these WOW stations throughout the county in parking lots at churches, grocery stores and any other businesses willing to share their parking lots.
"At that time [in March 2020] the amount of fear and anxiety to even leave your house was so high," said Kenny Bouwens, who directs the Career and Technical Education and STEAM and innovation programs at Louis County Public Schools. He said going to Starbucks, McDonald's or the library for internet access was not an option.
So Bouwens and his colleagues designed these WOW stations so that 1: wi-fi could be powered by the sun — no need to keep them plugged into an electricity source — and 2: people could feel safe accessing the internet while they stayed in their cars.
The school district also adapted its teaching style. "A lot of that [school] work is interactive stuff you could do offline and then upload," Bouwens said. "Students go to WOW units for maybe 10 to 15 minutes to upload their assignments, download their new assignments, and then go back home. And that was the only model that we felt would work really well at that time, with how quickly we had to transition to a virtual hybrid learning model."
Real World Solar Training for Students
High school students enrolled in both construction and energy and power classes helped build the WOW units.
"We hit the ground running and knocked them out pretty quick," Bouwens said.
The school district offers a rich curriculum on energy generation, focused on both solar and nuclear energy (the county is home to a nuclear power plant). It's expanding its solar energy curriculum with more hands-on learning.
"We're in the process of building something we're dubbing the Solar House," said David Childress, the school district's director of technology. This is the building where high school students will learn all about solar power installation and about adding distributed energy to the power grid.
"We're also getting ready to build a solar array in the central office that is going to offset the power utilization for EV chargers that we're planning to put at each of our locations," Childress said. "It's going to offset the electric bills at our other locations, so we'll still be net zero on it."
"A big part of this push is giving our students training so that they could nail a job interview with companies like Dominion Energy, Sun Tribe Solar or Sigora Solar or any of these big solar installers," Bouwens said.
Bouwens said he and his colleagues keep close track of projections on employment data. "And the solar industry right now overall is growing," he said. "But really one of the areas that's exploding is the install. Companies are looking for people who can work on solar install projects, whether it's residential or commercial."
Bouwens said the school district wants its students to be able to "get some of the certifications and industry credentials they would need to start out and be successful right off the bat in kind of an entry level to mid-entry level install position."
Louisa County Public Schools is wise to put their students on that path. To reach President Joe Biden's goal of reaching 100% carbon-free electricity by 2035, the nation will need to quadruple its workforce and add 900,000 more trained workers.
Beyond training for future well-paying careers, students at the start of the pandemic not only worked on amazing hands-on projects, Bouwens said, "but they [also] got that feeling of citizenship and helping their community, which is something that we always push here in Louisa County Public Schools."
The benefit of the WOW units continues to be widely felt. "They're everywhere," Pennella said. "It's a great tool for the community."
This post was originally published on Generation180.org.
Generation180 is a non-profit working to inspire and equip people to take action on clean energy.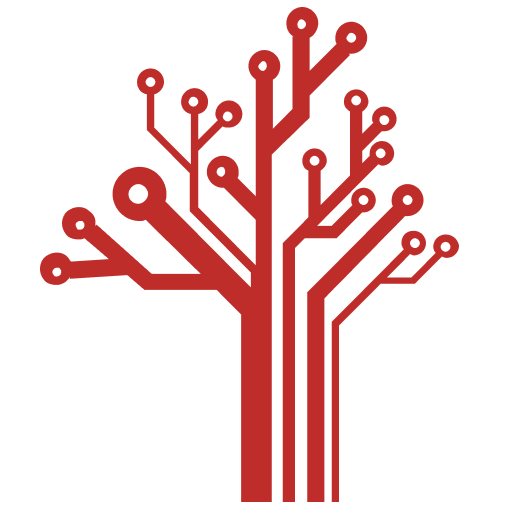 Getting Smart loves its varied and ranging staff of guest contributors. From edleaders, educators and students to business leaders, tech experts and researchers we are committed to finding diverse voices that highlight the cutting edge of learning.