Tech Fuels Student Access to Mentorships – Especially for Students of Color
Key Points
Technology can and is helping to support this surge in mentoring for career education. 

It can serve as an equalizing tool for early career exploration and fostering "pathways mindsets" for our nation's young people. 
 By: Jean Eddy and Tim Wills
The bridge from school to work is possible because of many factors in a young person's life that build their personal and professional connections – from family and friends to internship experiences. But inequities in opportunities to build such relationships create barriers that put some students, especially young people of color and those from historically marginalized groups, at a significant disadvantage.
According to a 2019 survey by the National Association of Colleges and Employers, only 6% of college students with paid internships were Black, and Hispanic and Latino students were more likely than any other racial group to have had no internship by graduation. Those identifying as female were less likely to have a paid internship than those identifying as male, as well as first-generation students compared to students whose parents went to college. And there are big disparities in access to personal connections — which, according to research, leads to an estimated half of all jobs.
Research shows that mentors are particularly impactful in opening traditionally closed professional doors for young people with disabilities, youth of color, and youth identifying as female, particularly in science, technology, engineering, and math (STEM) fields. And in recent years, an emphasis on career exploration and planning has increased in importance in the mentoring field overall. One survey of the nation's mentoring programs found that 26% of all programs list career exploration and readiness as a top three outcome of their services, and of the organizations that offer mentoring services, 44% also offer dedicated job training and career planning support. (MENTOR's Issue Brief on Mentoring and Career Exploration.)
Technology can and is helping to support this surge in mentoring for career education by serving as an equalizing tool for early career exploration and fostering "pathways mindsets" for our nation's young people. And we can't start too soon — research shows that as early as elementary school, exposure to working adults shapes students' career aspirations and trajectories.
In a fast-paced world dominated by mobile devices, that exposure can come in innovative ways. One such example, ASA's Futurescape®, is a free, immersive digital platform that helps more than seven million students explore real-world careers beyond the classroom. Powered by real-time insights, the mobile-first, personalized experience is the only future career exploration tool that learns and grows in sync with young people's evolving strengths, passions, interests, and goals.
It's important for these tools to be grounded in youth voice and experience a 2021 survey confirmed its value to young people. Seventy-eight percent of more than 2,000 Futurescape users surveyed said the digital career exploration experience gave them exposure and insights into a job they didn't know had existed or previously considered. The platform shows students the array of choices they have, allowing them to see the big picture before they focus in on specific industries or careers. One student said, "I'm currently a junior and I've struggled with what career to choose. Futurescape made me realize I have more options than I thought. It helped me find out more about the careers I'm interested in and what I need."
This dovetails off of the way virtual mentoring took center stage during the pandemic as a necessary way to connect. iCouldBe and MENTOR partnered to develop and launch the Virtual Mentoring Portal, an online entry point that enables mentor/mentee matches to continue their relationships online. Later, CricketTogether, an e-mentoring platform for youth 12 and under, joined up to expand the service. It was soon evident that connecting virtually gave young people glimpses into lives, distant parts of the country, and career paths they otherwise would not see, and that this unique and powerful connection should last beyond the need for social distancing.
The best indicators that these tools were working came from the first-person accounts of young people. Jennifer Natalus, a sophomore from South Florida, used the iCouldBe online mentoring platform as part of the Big Brothers Big Sisters School to Work program. She says, "I learned a lot about finance, secondary education options, and exploring my own career path and about what interests me . . . not what anyone else wants for me." Jennifer was also a summer intern at iCouldBe, providing key feedback about what it's like for young people who use the platform. She shares, "They asked a lot about my opinion, and I got to use my voice to change the program to make it more comfortable for mentees to communicate with their mentors."
One study by MENTOR found that as many as five million American adults mentor youth or young adult as part of a workplace or career exploration program each year, and there is growing recognition that the provision of mentors within workforce development and job training programs can be a powerful asset to early career workers and can boost job placement and retention outcomes. A recent study of mentoring relationships within workforce development settings for young adults found that almost 90% of these mentored young adults were retained in their jobs for over 90 days, a huge jump over historical retention averages. The same study found that 72% of participants felt their mentors helped them determine the next steps on their career or educational journey. (MENTOR's Issue Brief on Mentoring and Career Exploration.)
Going forward, it's clear that we must continue to provide technological tools for career pathways and mentor/mentee connections and we must continue to innovate – not for innovation's sake, but to make sure that all young people across the country have equal opportunities to connect, explore, thrive and strive. When every sector comes together to deliver on this common good through all measures available, we will see the ripple effects for generations to come.
Tim Wills is the Chief Impact Officer at MENTOR.
Jean Eddy is the President and CEO of American Student Assistance, a national nonprofit changing the way middle and high schoolers learn about careers and navigate education-to-career opportunities. Follow on LinkedIn at American Student Assistance and Twitter @ASA_Impact.
This post is part of our New Pathways campaign sponsored by ASA, Stand Together and the Walton Family Foundation.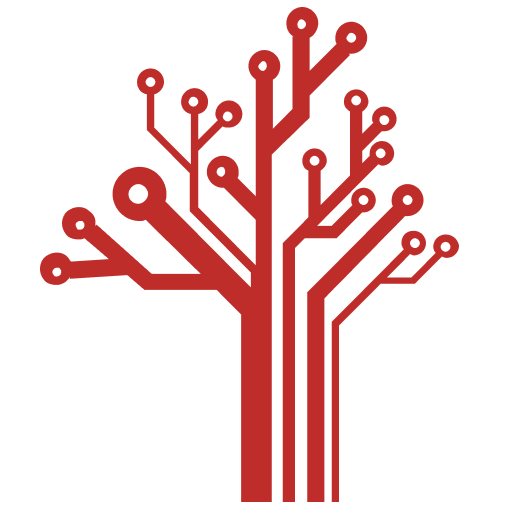 Getting Smart loves its varied and ranging staff of guest contributors. From edleaders, educators and students to business leaders, tech experts and researchers we are committed to finding diverse voices that highlight the cutting edge of learning.