Key Points
Grades, numbers, and percentages have a gravitational pull on how we summarize what learners know. 

But there's an equally strong pull that those measures lack— the explanatory context learners need to grow and ultimately self-actualize.
By: Breanna Morsadi and Shane Krukowski
Grades, numbers, and percentages have a gravitational pull on how we summarize what learners know. But there's an equally strong pull that those measures lack— the explanatory context learners need to grow and ultimately self-actualize.
Timely, authentic feedback enhances performance and engages learners. EL Education's Ron Berger tells the story of Austin's Butterfly which illustrates the transformational power of models, critique, and descriptive feedback to improve student work. Likewise, Berger shows how the relationship to learners is a relevant part of the equation, not just a fluffy afterthought.
Authentic feedback helps learners broaden their perspectives, build professional networks, and cultivate reciprocal rewards. When we shift our mindset to focus less on numbers and grades, we start to understand feedback as generative far beyond the investment it requires. Feedback may include narrative comments, guest assessors, as well as cross-curricular, competency-based assessment. Growth requires more than words alone– growth needs feedback built on a supportive relationship.
Building connections to support meaningful feedback
An authentic way to nurture feedback is to have students seek experts, mentors, and professionals outside the classroom to weigh in on their project development. In practice, this means pushing kids out into a world they don't understand, rather than putting the challenge of understanding on the adult mentor.
"When kids are getting feedback from someone other than their teacher, it forces them AND their teacher to think less, or critically about the "grade." That's generally a good thing for authentic work," states Tim Kubik, Co-founder of Project ARC.
By inviting guests into their learning communities, a learner acknowledges the wealth of information and resources available and develops the ability to harness it by connecting with those working in the respective fields. Once these connections are made, learners have a stake in the game– they are faced with specific problems and develop first-hand experience in making a local and/or global impact. These benefits play out in a number of ways, which we'll explore in the rest of this piece.
Broaden Perspectives
Many students don't often circulate outside the neighborhood or city they grow up in. Building networks beyond those often unintentional confines, allows learners to step into new circles and expand the types of information and feedback they receive. Escuela Verde, a Milwaukee charter school, empowers students to build community partnerships in order to broaden their perspectives.
Cynthia Gonzalez, advisor and administrator, states, "Our students have big dreams; the ability to connect our students with experts in their professional field of interest allows them to envision themselves in those spaces." Escuela Verde cultivates strong community connections by hosting weekly "Future Fridays" sessions, where different professionals, representing a diversity of races, cultures, and lived experiences, are invited to share career insights. "Future Fridays have a powerful impact on our learning community," states Cynthia. "Having access to community members who are willing to share their knowledge with our students has always been key to the success of our curriculum." Inviting guests into the project process allows learners to tap into different life sources of information. For youth, what you see is what you think you can become. Increased exposure helps students bring context to their prior knowledge and understand the relevance of their studies in depth.
Build Professional Networks
Perhaps more tactical than broadening their perspectives alone, students will more naturally seek out their own sources and build networks that will continue to provide feedback and broaden their lens. This can be especially powerful as students develop professional skill sets and prepare for their future careers.
Julia Freeland Fisher, Director of Education at the Christensen Institute, summarizes their research, "It's not just what but who you know matters. Every student needs a support system and should be the builders of their own social capital to be successful in this world." Her new book Who You Know: Unlocking Innovations that Expand Students' Networks explores how schools can invest in the power of relationships to break the pattern of inequality in American classrooms. The Christensen Institute recently published "5 Steps for Building & Strengthening Students' Networks as part of a playbook that features 5 key steps for schools to take to support students in building their networks. Establishing a network is key to cultivating working relationships where feedback is welcome and reliable. The powerful feedback learners receive is an invaluable asset as they forge their own paths forward.
Cultivate Reciprocal Rewards
Jobs for America's Graduates (JAG) is a non-profit organization recognized for building networks and employer partnerships across the nation to best support its ~75,000 participants. Jenn Beal, JAG Director of Education states, "Our Employer partners see these skill sets on display through various activities – from classroom visits, to hosting students in their offices, to co-creating Project-Based Learning modules that develop JAG participants' skill sets further, all while solving community and business problems." The tiered JAG Career Pathways model below highlights how partnerships are woven into the building blocks of career-building for their participants.
Employer partners explore how participant engagement can add value to their industry, whether through job shadowing, internships, or career exposure, then make these opportunities available to participants. Rather than engaging in a one-way exchange, such as bringing in a guest speaker, identifying reciprocal value is the key priority when organizing partnerships. JAG uses Headrush to invite their partners into the project process by becoming guest assessors in participant project work. Without any account setup or in-depth effort by educators, they can quickly send guests a link to provide contextual feedback on student work, optionally providing the rubric and capturing any narrative feedback the guest may have. The guests' assessment instantly appears for the educator and student, making the feedback easy to obtain, timely, and authentic.
This depth of collaboration and sharing allows for a rich exchange of information and allows partnerships to thrive.
In similar, but different ways, Project ARC investigates with schools how to leverage partnerships between technical experts, teachers, and technology to cultivate authentic, complex learning. Co-founder Tim Kubik shares, "Too many people view the relationship between schools and partners as one of gaps and gifts, and partners burn out on that. It should always be a gifts and gifts relationship, acknowledging that today's students have something valuable to offer."
By providing greater explanatory context and bringing the outside in, learners are more likely to bridge theory and practice, to apply value to different sources, all while they gain experience and training beyond their classroom walls, making feedback more than just words.
Breanna Morsadi is the Founder of Morsadi Inc. and former educator/nomad at @TGSTHINKGlobal.
Shane Krukowski is the Co-founder of headrushlearning.com.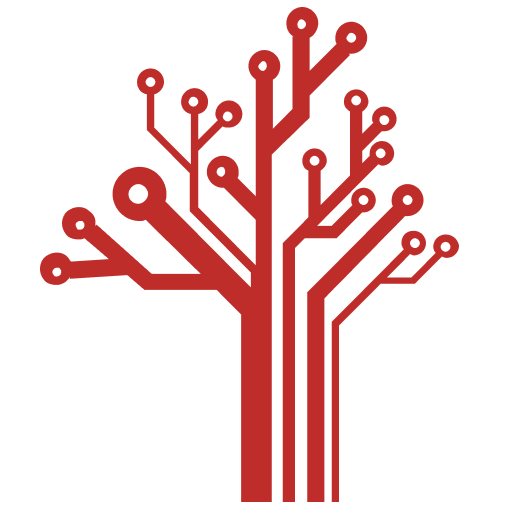 Getting Smart loves its varied and ranging staff of guest contributors. From edleaders, educators and students to business leaders, tech experts and researchers we are committed to finding diverse voices that highlight the cutting edge of learning.