Youth Corps SC: An Afterschool Program Creating Equity for All
Key Points
Youth Corps SC (YC) students are encouraged to live a life of influence, to be productive citizens, lifelong learners, and to take responsibility for their lives, family, and community.  influence those around them.

Here's a quick Q & A about the impact of the pandemic on their program and the adjustment made to the program to make sure every student had an equitable experience.
Youth Corps SC (YC) provides effective leadership training and skills to 9th and 10th-grade students from the Midlands of South Carolina. YC students are encouraged to live a life of influence, to be productive citizens, lifelong learners, and to take responsibility for their lives, family, and community. YC achieves its vision through a one-year course of practical, firsthand, on-site experiential learning and leadership studies to transform the lives of students so that they can in turn influence those around them. The program engages students from as many as nineteen different high schools and has over five hundred alumni who have gone onto college and careers.
I spoke to Jeff Becraft, Director Emeritus of Youth Corps and Oakley Dickson Executive Director of Youth Corps in a quick Q & A about the impact of the pandemic on their program and the adjustment made to the program to make sure every student had an equitable experience. Here's what they shared.
What are some of the needs of students that are being addressed through afterschool programs? 
Jeff Becraft:
"For us, it was an opportunity to engage in experiential learning and relationships. This has a myriad of effects and outcomes. The process of engagement meets various needs within a student's life. For instance, as human beings, we were created to relate to one another. Some of us may not do that on our own if we are introverted or feel insecure about ourselves, especially with someone who is different from us. But put students in a real-life experience, challenge, work project, or activity, and now they are working side by side and they are on one team. The other person is no longer just someone who is different from me, but they become a teammate. A bond is formed because we are now working together for a common goal and it is much easier to encourage one another and relate to one another… whether it is writing a poem, designing a t-shirt, making it through a ropes course obstacle, or putting on a new roof. There is a togetherness that happens that cannot happen by simply being in a classroom and talking about information. Not only are students now relating to one another on a deeper level (social) but there is an emotional connection – the sense of belonging to a team but also the deep satisfaction of accomplishing something great… something they thought they could not do before. Add in the dynamic of doing something for someone else (a low-income elderly person, a victim of crime, etc.), and the development is even greater. Now the student is working within a team, relating to others, discovering truths about themselves (and others), overcoming challenges, growing in many ways, making a difference, shifting the life of someone else, and discovering that this is a fun and significant way to live. They become part of something bigger than themselves. And in this process, they catch a whole new vision for their lives."
What lessons have you learned as a leader?
Jeff Becraft:
"There is wisdom in having many advisors. I have used the expression, "I don't know," more times during the pandemic than any other time in my life. With so many variables and so many different perspectives on dealing with COVID 19, it is great to have a solid group of people you can go to and ask, "What is your perspective? What is the best way to manage this situation? How can we still engage the students and be safe? How is each family perceiving this?"  It is great to have the added wisdom of others."
How are afterschool programs uniquely positioned to address issues of equity and access for students from all backgrounds?
Oakley Dickson:
"Youth Corps completed the Arts and Culture in September. We built in DEI conversations and surveys for students so we can understand where they are in this conversation. The goal during the Arts & Culture Module, which was hosted at Town Theater, was to help students begin to learn about various cultures, discover just how diverse the Midlands of South Carolina is from their own perspectives, and see them have conversations in creative ways. Students begin to get outside their comfort zones and begin to feel safe enough to truly open to one another. On Culture Night, Students from fifteen different high schools that are socioeconomically and culturally diverse, broke into groups of around 7-9 students paired with a community leader. Students were given a piece of paper towel where they ripped a piece to share something about how life is living in their shoes. Each student ripped a piece of paper towel off five different times and shared something about themselves after each rip. At the end of the breakouts, two students from each team were chosen by their peers to share a summary from the main stage to the crowd in the theater about what each team learned about one another. I loved hearing from a young lady who said, "We were excited to find out we have more in common than we do different. I now know more about my new YC friends than I ever have before." During so much division in our country over so many things, Youth Corps students are finding commonality just in a few short weeks of knowing one another." 
How has the implementation of afterschool programming been different during the pandemic?
Oakley Dickson:
"Youth Corps did not stop developing the next generation of young leaders during the Covid-19 Pandemic. March 2019, the experience went virtual during the Investment & Finance Module. After graduation in May, a COVID-19 Task Force was created to assist Youth Corps in making sure that students and community leaders stayed safe by following local COVID-19 protocols while community leaders worked with students during all sessions as we launched into a new school year of Youth Corps. During the school year 2020-2021, a few of our regular locations for sessions were closed off due to COVID-19 protocols. The Youth Corps Team decided to pivot to find new community leaders and locations that would allow Youth Corps students to not miss the experience due to the change in societal norms due to a global pandemic. Youth Corps Students learned that when given certain obstacles or bumps in the road in life, school, or in their careers, that leaders find ways to make things happen even in difficult circumstances. Year 16 of Youth Corps looked different than the previous 15 years of Youth Corps, however, it was a unique experience. Students learned to overcome, be flexible, and resilient. 
Early during the pandemic, we noticed a few students did not have proper face masks when they were coming to sessions. Youth Corps is known to bring all students to a level playing field during the YC Experience, so we had nice cloth masks screen printed with the Youth Corps logo, so that all students had proper face masks to protect themselves and others from those who may have been affected by COVID-19. Students of Year 16 of Youth Corps were developed by the same leadership principles often in new locations led by new community leaders, but in the end after 9 months of their experience, those students accomplished more than any cohort that came before them. With social distancing orders and with the wearing of masks, Year 16 students served more people, renovated more houses, and had the most sales in the history of the organization. There were a few times that as the number of COVID-19 cases rose in our region, Youth Corps offered a virtual option through Google Meet and Zoom. If students were quarantined for whatever reason, we gave those students access through a virtual stream so they would not miss being developed."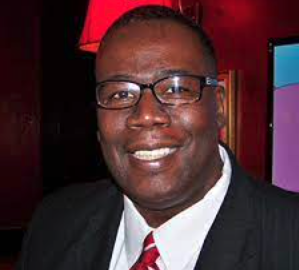 Antonio B. Boyd, Ed.D. serves as President and CEO of the Think Tank Consulting Group, LLC. A national management, development, and public affairs company specializing in the education, non-profit, government and public health sectors.