A Vision for Transformative Education
Key Points
We want learners to feel genuine concern and love for the world around them.

We want learners to view themselves as capable and competent in affecting positive, long-lasting change.

We want them to live their learning with intention and purpose.
By: Carla Marschall and Elizabeth Crawford
Excerpt from Worldwise Learning: A Teacher's Guide to Shaping a Just, Sustainable Future (2021, Corwin)
Today, globalization has furthered interconnectedness on our planet, often with catastrophic impacts: climate change, food and water insecurity, extreme poverty, and now a global pandemic. Warming oceans, shrinking ice sheets, sea-level rise, and ocean acidification are leading to a whole host of issues such as flooding, extreme weather, and biodiversity loss (National Aeronautics and Space Administration, 2021). By 2050, the world's population is expected to reach nearly 10 billion people, limiting the Earth's capacity to produce adequate food, space, and other resources (UN Environment Programme, 2020). Such far-reaching issues cannot be solved by a single individual or even a single country. Global challenges can only be improved together, through communication, cooperation and commitment. They also call for an innovative approach to education that prepares students as knowledgeable, compassionate, and engaged global citizens (United Nations Educational, Scientific, and Cultural Organization, 2014).
Worldwise Learning presents a vision for transformative education, one that allows us to collectively rise from the ashes of trauma and loss caused by recent events. It unpacks what it means to educate in the context of our complex world. While recognizing that globalization has in many cases increased levels of inequality, promoted consumption, and made dominant voices louder, our aim is to consider how we can co-construct humane, democratic classrooms within this context. Learning encourages children to seek solutions to problems they face. Learning that fosters students' emotional connection, personal well-being, and reverence for the natural world. Learning that demands students participate actively in their communities. Such learning matters. It is authentic, purposeful, relevant, and engaging. It builds and improves neighborhoods. It prepares learners to navigate an unknown future. Through such teaching, we communicate a key message: to learn is to hope. Learning is a light, which can guide us through times of darkness.
Global Competence: Transforming Learning to Action
Despite the challenges communities face today, education can empower children and youth to find practical, scalable solutions that balance human needs with the needs of the environment. When we ask students to meaningfully apply their learning to complex issues, global competence emerges. The mobilization of learning to meet complex demands (Organisation for Economic Co-operation and Development, 2018b), competency bridges the gap between student learning and student action. We can think of a competency like a Swiss Army knife. Faced with a particular novel or complex context, we can draw from our knowledge, skills, understandings, and dispositions like a set of tools that can be combined for a purpose. Cooking dinner at the campsite? Get out your can opener, knife, and corkscrew. Fixing the tent? Use your screwdriver, pliers, and wood saw. And as we know from camping, they're very handy to have in your back pocket.
Pedagogy for People, Planet, and Prosperity
In this book, we propose a Pedagogy for People, Planet, and Prosperity to nurture students' abilities to think critically with compassion, to explore alternative futures, and to take action to ensure their own, others, and the planet's well-being. Simply stated: to make decisions that support a just, peaceful, and sustainable future. When we hear the word sustainability, particular stereotypical images may spring to mind: recycling bins, solar panels, organic fruits, and vegetables. Yet our understanding of teaching for a sustainable future has transformed. Hedefalk, Almqvist, and Östman (2015) describe this shift saying:
"[It] has evolved from teaching children facts about the environment and sustainability issues to educating children to act for change. This new approach reveals a more competent child who can think for him- or herself and make well-considered decisions. The decisions are made by investigating and participating in critical discussions about alternative ways of acting for change (Extract from Abstract)."
When engaged as critical thinkers and conscientious citizens, students engage in sustainable development to "[meet] the needs of the present without compromising the ability of future generations to meet their own needs" (World Commission on Environment and Development, 1987, p. 15). Economic prosperity is necessary for communities to thrive. However, our students must understand that growth must balance planetary impacts, the protection of human rights, and individual and collective well-being. It is only by bringing together these three pillars—people, planet, and prosperity—that we can create a sustainable future that benefits all.
Achieving such a vision requires a different kind of learning. If global competence is the versatile application of learning to navigate complex issues, students need to be presented with rich learning experiences that require them to problem-solve. They need to be nudged into that territory, where they feel challenged to use their learning with adaptability. Such learning nurtures students' holistic well-being, peaceful relationships with others, and appreciation for nature. In other words, simply understanding an issue is not enough. We want learners to feel genuine concern and love for the world around them. We want learners to view themselves as capable and competent in affecting positive, long-lasting change. We want them to live their learning with intention and purpose. Such students are hopeful, instead of despondent. They understand that individual actions do indeed make a difference. We call these students Worldwise Learners.
Carla Marschall is an experienced educator, curriculum developer, and pedagogical leader, who has worked in a variety of leadership roles in international schools in Switzerland, Germany, Hong Kong, and Singapore over the past ten years. She currently works as the Director of Teaching & Learning at UWC South East Asia, with the mission to make "education a force to unite people, nations and cultures for peace and a sustainable future."
Elizabeth O. Crawford is a teacher educator, author, researcher, and curriculum designer specializing in global education. She has taught in a variety of school contexts, including elementary and middle schools in France and the United States. Currently an Associate Professor at the University of North Carolina Wilmington, Elizabeth supports educators as they nurture in students a sense of empathy, responsibility, and concern for self, others, and the environment.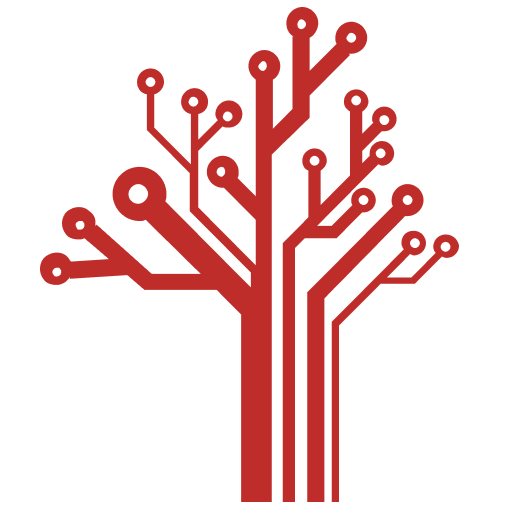 Getting Smart loves its varied and ranging staff of guest contributors. From edleaders, educators and students to business leaders, tech experts and researchers we are committed to finding diverse voices that highlight the cutting edge of learning.