California Revamping Math Frameworks: The Need For Data Science, Equity and Deeper Learning
By: Michael Niehoff
Education has been experiencing sweeping changes over the last several years. It's been 1:1 technology integration, the Common Core Standards, the Next Generation Science Standards, and a push for deeper learning to name a few. But possibly due for an overhaul more than anything might be math instruction. California is taking this head-on by preparing to announce new math frameworks.
Although these new frameworks will not be finalized until this fall, major shifts are already underway. The new framework promotes data sciences as alternatives to the traditional calculus pathway for meeting college entrance requirements in math. According to Dr. Kyndall Brown, UCLA Professor and Executive Director California Mathematics Project Statewide Office, these changes are just the beginning.
"There is also a greater emphasis on equitable teaching practices that include more students who have been historically marginalized," said Brown. "The framework also encourages the elimination of ability grouping and tracking."
In leading the California Mathematics Project, Brown's role includes oversight of 19 regional sites that are housed at California universities. Each regional site, according to Brown, partners with teachers, schools, and districts in their regions to provide professional learning programs aimed at improving the mathematical pedagogical content knowledge of K-12 teachers. Through this work, Brown has been providing regular feedback to the writing team of the new frameworks and he is excited about what he's seeing.
"I am in favor of the changes. I think the emphasis on equity is much needed due to the disparate performances of students that fall along socio-economic lines," said Brown. "I think alternative pathways will expand opportunities for students who are interested in pursuing non-STEM majors in college."
California K-12 math practitioners also seem equally excited about the changes. The shift to include data and information sciences as a key math pathway is vital, according to Amber Soto, Director of Mathematics at iLEAD Schools. Soto sees data science going hand in hand with media literacy.
'Knowing how to read, process and analyze data are the keys to success in all future academic and professional work," said Soto. "All of our biggest issues and challenges – climate change, social justice, poverty, food insecurity, economic sustainability – are informed by data."
Soto said that the Next Generation Science Standards made a big shift from students will know and understand to students will inquiry, apply, and do. According to Soto, Math is going through the same transformation, the skills have shifted, and it's demanding ever more higher-level thinking.
"We used to have to do the calculations, but computers do that now. We need to learn to code the computer," said Soto. "Instead of teaching an algorithm, we need to have students create the algorithm. We need to do this to stay relevant."
Soto said this shift coincides well with where education and the world are going. As we pursue more deeper and relevant learning, the data sciences are integral, according to Soto.
"Regardless of the topic or issue, we now have to ask what math is involved," shared Soto. "It's going to be about percentages, rate, and systems of equations to name a few."
She then illustrates this shift by saying that it's going to be a lot more about infographics and data talks vs. spending too much time learning long division. For those that want to see examples, Soto recommends looking at resources such as Dr. Jo Boaler's youcubed and her examples of data talks, as well as Turner's Graph Of The Week.
Although these changes are being welcomed by many, according to Brown, the frameworks may not go as far as he would like.
"Due to political pressure, the writing team was forced to remove references to the Pathway to Equitable Mathematics Instruction," said Brown. "I think that was unfortunate."
According to Soto and Brown, the need for professional learning in math may never be higher than now. They encourage all math educators to use the aforementioned resources and ones such as UCLA's Center X – a community of more than 100 educators working across multiple programs: two graduate credential programs, Teacher Education Program (TEP) and Principal Leadership Institute (PLI), and many professional development initiatives. Together, they aim to transform public schooling to create a more just, equitable, and humane society.
Meanwhile, as the new frameworks get finalized for a fall reveal, expect more iterations and resources to come.
For more, see:
---
Stay in-the-know with innovations in learning by signing up for the weekly Smart Update.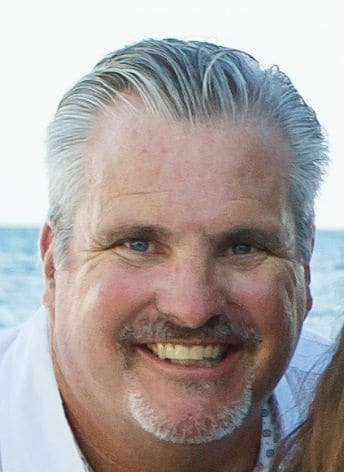 Michael Niehoff is a Getting Smart Columnist. He is a teacher, leader, blogger, and student advocate.