Finding Balance in Professional Learning & Development
It has definitely been a challenging school year. But with all of the challenges that we faced, we had the opportunity to try new things, to embrace taking some risks, to build our skills and comfort in many different ways. Educators, students, families, and the school community worked together and while it has been exhausting, it has been a rewarding experience to build those vital relationships and support one another as we pushed through the year.
As the school year winds down, many educators and families are counting the days to summer break. While I have never been one to count down the days to summer, I do look forward to the weeks that follow the end of the school year because it's an opportunity to engage in professional learning. I look forward to the summer "break" because it is a chance to relax and recharge but also an opportunity to learn and participate in some different PD opportunities that perhaps we don't have time for during the year or possibly events that typically only occur during the summer.
This summer is going to be a bit different because educators are feeling exhausted after a very demanding year of teaching. Regardless of the type of learning environments we've experienced, many educators need to take a solid break and may possibly and understandably be experiencing burnout.
So how do we choose? It's important to focus on self-care and finding balance in our days so that we can rest and be ready to return for our new school year. However, as we are all lifelong learners and maybe even still catching up with the new tools or practices needed for online teaching, I think that it's important that we find a way to take in some time for PD while we take a break over the summer. But it needs to have a different focus. Beyond the topic or area that we might explore, I think we need to focus more on the connections that we can make during the  PD that we involve ourselves in.
We've all spent so much time online, looking at screens, creating plans, communicating, and finding some PD that gives us a bit of a screen break is not a bad idea. There are many virtual events offering on-demand sessions enabling us to choose when and where to engage in PD. We can still take time away, disconnect for a while and relax, knowing that there is content available for us whenever we choose to participate.
Finding focus: Here are some summer connecting and learning together ideas. Find something that works for you, build your network, but focus on making time for yourself and self-care first. I'm not an expert, but this is part of the plan that I have for this summer. I may not do all of it, but I know there are many opportunities out there that will meet my interests, my schedule, and definitely my location.
Online conferences: Some of the free events being held are from edtech companies including Wakelet Community Week the week of June 7th and WeVideo Creator Community Summit from July 20-22, 2021.  The  Future Ready Nebraska Conference is a free two-day event on June 14-15th. The Model Schools Conference will be held virtually and in person in Nashville from June 26th to 30th. ISTELive will take place from June 27-30. Teach Your Heart Out is on July 8th-9th, Teach with Tech Conference on July 12th, and EdChange Global a 24 hour event will be held on July 23rd-24th.
Webinars: Besides the conferences, there are many organizations that offer webinars, many of which are free and also offer on-demand viewing. EdWeb has a ton of content, there are live webinars or you can view them in the archives. ISTE Professional Learning Networks hold webinars each month and sometimes more, depending on each PLN. The EduJedi Learning Counsel offers weekly webinars on topics related to digital learning and research. Dr. Desiree Alexander (Educator Alexander) hosts a free webinar series with different educators presenting and all webinars are recorded and available for later viewing. You can also check out Getting Smart's monthly Town Hall, a monthly conversation about the future of learning.
Audio only discussions: If you need a break from the webinar/online level of interaction, I recommend exploring some of the audio-only options available. Clubhouse, Skilled Space or Twitter Spaces. What is nice about these is that you can listen wherever you are and whenever you want. Join in a Clubhouse discussion while taking a walk or relaxing outside and choose to join in the conversation or simply listen. Skilled Space is great for creating a space to share ideas, a very casual conversation on any topic that you choose or if you create a space to share ideas or tech tools. Being able to have conversations with educators around the world has been one of my favorite forms of PD and definitely good for self-care during this past year.
Tools for reflecting: After this year, it is important to take time to reflect on the challenges, successes, new ideas, and tools that became part of our work. For me, I blog and also record a podcast to share my own experiences in the hopes that I can support other educators and also it helps me to think through my own growth. PD for you might mean starting your own podcast to talk about your experiences, writing that blog that you've thought about but didn't have time to begin with. Blogging is a great way to share our experience with other educators who might be in need of some new ideas or support through any challenges that they are facing.
Books and blogs: There are so many great books and blogs available for educators. I have a pile of books here and have not found more than 10 minutes at one time to sit and enjoy one of the books. However, with more time in the summer, I am going to focus on reading to start each day. Here are some books that I recommended last year.  I also recommend checking out Meredith Johnson's bookcampPD website and Sunday night Twitter chat to join in book studies.
Think of a book that you'd like to read and invite friends to do an outdoor book study or a Zoom lunch book talk. There are lots of books out there to recommend, and if I choose from my own, I would choose In Other Words and True Story Lessons That One Kid Taught Us, because they don't focus on technology or strategies. They're collections of stories shared from educators and a few students. For me, I learn from the stories of others.
Live streams: While it may be an unconventional form of PD, I enjoy joining in the live streams that educators do on Facebook or Twitter. Tim Cavey of Teachers on Fire Podcast has a roundtable discussion on Saturday afternoons, with guests and great conversations about education. On Mondays and Fridays, I have a live show in my ThriveinEDU Facebook Community that we stream on Facebook and Twitter. Melody McAllister and I talk about education with our guests and it has become a great way to kick off the week or unwind at the end of the week. We have people from around the world join in and share strategies, challenges, talk about upcoming events, and share resources. We all make new connections, grab resources, and have some good laughs even. It counts for self-care and definitely for some professional learning and connecting.
Educator burnout is real and as we end this school year, we have to think about the next school year and what we need to do to be prepared. We already know that we are much better prepared than we were at this time last year. We need to give ourselves grace and take time to rest, but we also should look upon this school year and think about what are some areas where we need to grow and start with that.
Making time for ourselves is essential this summer so even if you normally dive right into PD and learning, take a slower pace or a definitive break. Find an app for self-care to help with taking a break. I recommend JabuMind for Teachers. If you're feeling like PD is too much right now, that is okay because there are plenty of opportunities out there and many are not your traditional PD but often are much more impactful.
For more, see:
---
Stay in-the-know with innovations in learning by signing up for the weekly Smart Update.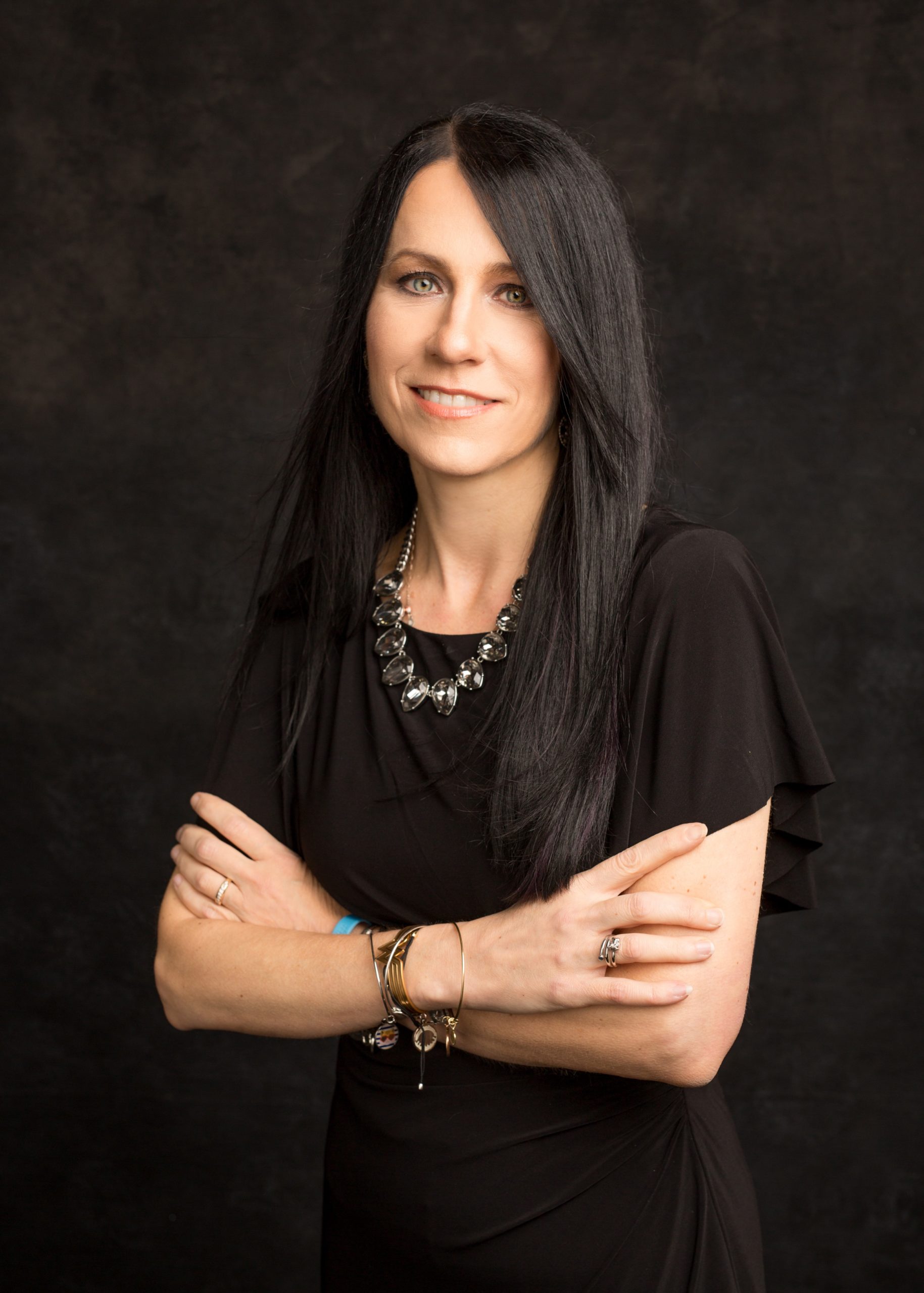 Rachelle Dené Poth is a Spanish and STEAM: Emerging Technology teacher at Riverview High School in Oakmont, PA. Rachelle is also an edtech consultant, presenter, attorney, and the author of seven books, her most recent Things I Wish [...] Knew includes stories from 50 educators. Rachelle is an ISTE Certified Educator. Follow Rachelle's blog at www.Rdene915.com.