Creating Promising Career Pathways for Minority High School Students by Partnering with the Business Community
A critical question for states and local communities is how do we create viable career pathways for students from urban underserved and rural communities? When I began my doctoral journey at Northeastern University, I decided to focus my research on this issue because traveling the back roads of South Carolina. I witnessed public schools that face enormous challenges with diminishing resources, increasing academic expectations, and growing proportions of students living in poverty, trauma, and even homelessness. I was also confronted with the minimally adequate standard for education in South Carolina. Just 2 percent of black students and a fifth of white students met the college-ready benchmark in every subject. I realized that the opportunity gap would only widen for minority students if the system and specifically high schools didn't get more intentional about real business partnerships that lead to students' jobs and not just financial support for the school programs!
During the winter of 2019, I visited high schools like the High School for Health Profession in Orangeburg, SC, NEXT High School in Greenville, SC, and Academic Magnet High School in North Charleston, SC. I was able to interview, teachers and support staff. I then heard about Olympic High School in Charlotte. So I visited Olympic High School and interviewed Mike Realon, Academy and Community Development Coordinator at the school. Here is what I learned.
Olympic High School began its transformational model in 2006 by becoming collaborators with the community it serves, especially the business community in Charlotte, which is presently trying to fill over 100,000 local jobs (7.6 million nationally) due to the American knowledge and skills gap. Since receiving a $1.2 million grant and becoming part of the Bill and Melinda Gates small schools movement in 2006, Olympic High School has embraced the Gates' holistic approach "in pursuing its goal of developing more students who are both career AND college ready."
Olympic High School uses the NAF career academy platform that emphasizes experiential and project-based learning as well as the school being led by local business & college leaders. The NAF Career Academy emphasizes that America's youth should experience a 9th to 12th grade work-based learning experience which will help the students become both "career AND college" ready. The NAF model is wrapped around project-based and experiential learning with students immersed in a "work-based learning continuum" from 9th to 12th grade as determined by the Board of Directors.
Olympic High School offers 5 career academy options for students to onboard as freshmen:
Engineering & Advanced Manufacturing
Finance & Business Ownership
Health Sciences
Hospitality & Tourism
Information Technology (IT)
Each of the 5 career academies have a Board of Directors comprised of leaders (employers) from the local industry sector, post-secondary institutions, and government agencies whose missions overlap with the career academy's primary objective: To provide a meaningful 9-12 grade "career AND college ready" experience designed so 21st century youth can achieve their human and economic potential while simultaneously expanding the local talent pool in vital business sectors.
Today in Charlotte, employers are trying to fill 100,000 jobs in industry sectors essential to the local economy's prosperity while 10,000 baby boomers are retiring daily until 2025. Olympic High School referenced Charlotte's 5 year economic plan when determining what career academy themes and pathways should be offered.
The goal is to help students:
Become aware of local industry/career opportunities
Explore local industry/career opportunities
Purposefully prepare for local industry/career opportunities
The partnerships were created because:
Employers in Charlotte, as well as across America, are desperately in need of talent. Many employers know they can no longer be idle spectators on the sidelines. It's a supply chain management issue for employers, and their suppliers of talent have failed them. Charlotte ranks last when comparing America's 50 largest cities in terms of youth realizing upward economic & social mobility. Most of Charlotte's jobs do not require a 4 year college degree. Half of college-educated millennials remain either unemployed or underemployed today. The Olympic High School Board members evangelize & urge parents and students to "think differently" when connecting Education to success in a modern workplace.
Over 80% of Olympic students have earned a national career readiness certificate with NAF. The National Career Readiness Certificate is a portable, evidence-based credential that certifies essential skills for workplace success. Employers look for it from job candidates, whether they come directly from high school, work-based learning programs, or through post-secondary paths, because it is a valid predictor of job performance. Olympic High School has successfully partnered with the business community to totally transform educational outcomes (65% increase in EOC test scores and a 25% increase in graduation). While simultaneously providing students experiential and project-based learning opportunities where many students earn tickets into the middle class as high school teens by becoming employed as software developers, tradespersons, mechatronic technicians, and engineering apprentices.
Olympics' success over the years has led to Olympic and its business partners being featured on national media outlets (CNN, Money, NPR, PBS, CNBC, NBC, the Wall Street Journal, and The Washington Post, etc.). Olympic High School was also featured in an Amazon #1 best-selling book about transforming education in America, What School Could Be.
For more, see:
---
Antonio B. Boyd is a Doctor of Education Student at Northeastern University, Graduate School of Education in the College of Professional Studies. He is Chief Operating Officer at Future of School, a national nonprofit focused on ensuring all students reach their unbounded potential. Antonio is also the Founder of The Workforce for Our Future Project created to help High School students prepare for the future workforce. Follow him on Twitter at @tonio81.
Stay in-the-know with innovations in learning by signing up for the weekly Smart Update.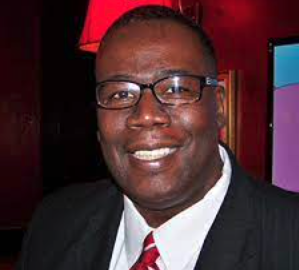 Antonio B. Boyd, Ed.D. serves as President and CEO of the Think Tank Consulting Group, LLC. A national management, development, and public affairs company specializing in the education, non-profit, government and public health sectors.