How to Not "Just Get By" With Remote Learning
By: Chad Dorsey
We are living in an extraordinary moment in time. We will remember this global pandemic for decades and longer. Though the events happening now will last in our memories, the many changes that are sure to ripple forward will persist everywhere from our habits to our institutions. While changes to come are still wholly unpredictable, the changes to our lives right now are glaringly apparent. The way we move around (or not), the way we interact with others, the way we think about our relationships—almost every aspect of daily life has shifted in response to the invisible threat of an unwelcome virus. While many of these changes have to do with our everyday rhythms, others tragically involve losses that affect individuals and families worldwide.
And yet, at a time when the near-term future seems shrouded in gloom, the long-term horizon offers some solace and inspiration. We will move past this time. We will build forward. We will be stronger for having done so. From this perspective, few elements are more important to ponder than what shape education will assume once the murkiness clears.
Changes to education are, in fact, one of the most obvious consequences of this moment. We are suddenly part of a global experiment into all the different ways learning can play out. As a result, we have been forced to rethink and reimagine how to engage students in a meaningful way. And we are coming to a new realization about the critical role technology is playing—and will play after this crisis has passed—for learning in a globally connected world.
However, while it seems that educational technology is having a watershed moment, it might not be the one we would hope for. As teachers scramble and parents adjust schedules to assume newfound homeschooling roles, in a great many ways technology is applied primarily for the shared goal of simply getting by. Remote learning is having a moment, yes, but we must recognize the limitations.
In its guidance to schools in the early wake of COVID-19, the Massachusetts Department of Education made the distinction clear: "Remote learning is not synonymous with online learning." So what is the difference? Remote learning refers to the physical separation, in which teacher and student are separated. In many ways, it is characterized by what it doesn't define, namely the unique orientation and conditions needed to ensure that such learning is effective and meaningful. Online learning, on the other hand, is a much more nuanced and thoughtful tool. Online learning provides for deep and rich pedagogy, and an online curriculum requires planning, time, and a clear understanding of the best ways to use the medium. We should not imagine that our current situation will magically produce this understanding or lend itself to the effort necessary to realize online learning's true promise.
Don't get me wrong. This is not a time for pessimism. In fact, if we look closely, we can see precisely the opposite. Opportunity is everywhere. While this moment may not afford us the room to showcase technology to its fullest learning potential, we nonetheless find ourselves able to demonstrate technology's possibilities for learning. That alone is powerful. These extended periods of quiet contemplation that we suddenly find ourselves in may provide opportunities to rethink education, and with it, technology's supporting role.
Making the most of a bad situation
We should hold these trying times to reasonable expectations. As one might expect, attempts to suddenly instantiate remote learning as a medium for deep, extended inquiry are bound to fall short. However, these times are particularly good for watching, experimenting, and planning. Even amid the current patchwork and chaos of educational bridge building, we can see glimmers of inspiration and sense flashes of what could be. As classes convene by videoconference, students spread out across regions report on their personal experiences, their regional weather, and their local neighborhoods, making the power of place unignorably relevant. As we discover and share ways to connect with potentially distracted, disengaged learners, we realize anew the importance of personal learning and agency.
Though many of the normal aspects of learning are on hold, life itself does not stop. Learning proceeds. Curiosity continues. As we adapt to our new situation, unexpected opportunities crop up everywhere. A family walk reveals a barred owl snoozing in the backyard. A news story about a sports figure becomes a debate about career stats. Matching photographs with famous paintings give way to musings on machine learning, data, and equity. Making bread becomes a chemistry lesson. Extended inquiry or formal pedagogy? No. But these represent glimmers of learning. Miniature "a-ha" moments hidden amid the minutiae of everyday life. Education has become, for now, a moment of moments.
What now?
So what do we do now? Right now. First, acknowledge the complexity of the situation. For those of us with a penchant for pedagogy, fully appreciating the current freewheeling aspects of education is difficult. Although what we want to do is design effective curriculums and create meaningful hands-on inquiry activities, we need to take a breath and learn a lesson from our colleagues in informal learning: imposed structures or overt teaching are often the antitheses of great informal learning. Research in recent decades, in fact, has shown that such moments can plant vital seeds, playing essential roles as "preparation for future learning."
So let us take this opportunity to think more deeply about what could be. As we use technology to share stories or pictures from our diverse worlds, let's imagine how technology could bring those worlds together to open up learning even further.
What if all those students exploring their home or local trails carried networked sensors in their pocket, transforming serendipitous moments into live maps of data, weather, or wildlife? How might a well-timed simulation deepen the learning opportunity offered by rising bread dough or static-filled hair? How could a data or modeling tool transform a sports or art conversation into an opportunity for rich investigation? Let's lean into the moments of our temporarily slowed lives, searching for and discovering innovation in the wonder that is everywhere around us.
As we do, it's also a good time to step back and realize why we're devoted to education in the first place. At the Concord Consortium we are focused on STEM learning, but not because we think everyone should be a scientist or a mathematician. Our motivation is simpler and deeper; science, math, and engineering are powerful vehicles for the most important life skills of all: critical thinking, problem-solving, and investigating questions one cares about deeply. These are fundamental skills that cut across disciplines and career boundaries. It just so happens that the practices of science, math, and engineering are an ideal training ground for learning them.
Recognizing this provides an essential perspective on this moment of moments—anything that engages us in asking and answering questions is good practice for STEM learning and provides a broader set of skills and dispositions.
With that in mind, each new encounter becomes an opportunity to practice these skills. That is the true opportunity of this unusual moment. So take this time of reflective seclusion to seek and savor those moments. Together we will be refreshed and ready for a robust return to a life of deepened learning down the road.
For more, see:
---
Stay in-the-know with innovations in learning by signing up for the weekly Smart Update.
Chad Dorsey is President and CEO of the Concord Consortium.
Getting Smart has launched the Getting Through series to support educators, leaders, and families on the path forward during such an uncertain time. This series will provide resources and inspiration as we face long term school closures, new learning environments, and address equity and access from a new lens. Whether you are just getting started with distance or online learning, or you've had plans in place and have the opportunity to share your work and guidance with others, there is a place for your voice and an opportunity to learn.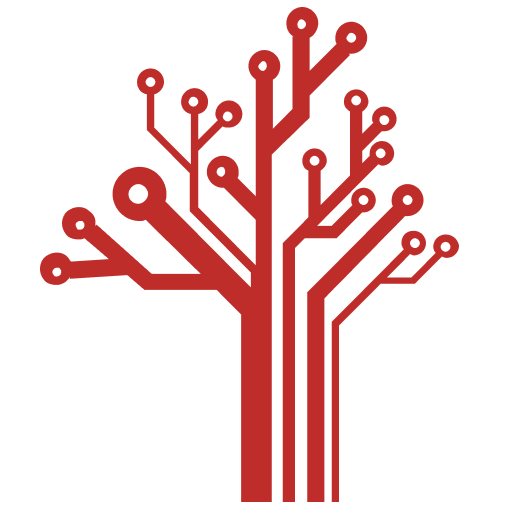 Getting Smart loves its varied and ranging staff of guest contributors. From edleaders, educators and students to business leaders, tech experts and researchers we are committed to finding diverse voices that highlight the cutting edge of learning.