Improving Curriculum Mapping through Collaboration, Stakeholder Voice and Resources
By: Charlotte Barnett
At McCreary Central High School in Stearns, Kentucky, we have a keen focus on enhancing academic rigor and building up our Career and Technical Education (CTE) programs to open up more career opportunities―objectives that we know many schools are working toward nationwide. Despite the challenges of being a rural school district in a high poverty area, we are breaking down the walls of geographic isolation to develop and implement leading-edge curricula and are soliciting input from various stakeholders throughout the process. Using the strategies and resources we've implemented, other districts across the country―whether rural, suburban or urban―can achieve similar outcomes.
In our case, we started in spring 2018 by embarking on a long-overdue review of our programs with the goal of streamlining and strengthening curricula to ensure it was designed to equip students with the skills they need to be successful both in higher education and the workforce. We decided that we need to start from the ground up, especially as Kentucky was about to roll out brand-new academic standards, plus we wanted to incorporate the latest industry standards into our CTE programs. We spent the first six months reviewing what edtech tools were available to help us with our school-wide curriculum mapping project. After participating in some webinars with various organizations, we decided Chalk was the most user-friendly tool available to meet our needs. Here are five strategies we used as we moved forward to the next steps, which I'd recommend to other schools and districts who are in a similar position:
1. Organize
After spending the first few months of the year participating in professional development, we sat down with new standards, created lists of what curriculum maps we needed to make, and designed templates specific to the needs of each academic department. Then each department completed its first unit, and we created pacing guides to make sure everything matched up.
As we work through this process, we have been holding regular departmental Professional Learning Community meetings where teachers all come in and work together in Chalk. We are well on our way to developing updated curriculum maps for all of our academics, aligned to the new Kentucky standards and designed with an intentional focus on achieving proficiency in math and reading as improving proficiency is our next big target.
2. Collaborate
To facilitate the process, we created a Chalk lead team consisting of a leader from each department. This group meets each month to review how the process is moving forward, what should happen next, what questions teachers have, and what kind of support is needed. This team reviews the progress of each map and then shares information with their Professional Learning Communities the following week when the departments work together on creating and uploading curricula.
3. Streamline
As part of our effort to ensure students' academic experiences are consistent across the same course, such as Algebra 1, we ask each department to create just one curriculum map per course, aligned to the standards. By working together to develop that one map, teachers have access to each other's resources, and the entire process is transparent and collaborative. Periodically, we conduct an audit to review all the maps in progress and attach appropriate resources.
4. Enhance
Curriculum mapping isn't just for certain subjects. We have been hard at work refining and improving curricula for our Career and Technical Education. We've spent considerable time mapping out what our four-year career pathways should cover, with feedback from industry experts who make up our advisory councils. We have also imported the latest industry standards into our curriculum maps to ensure we're teaching students the most relevant skills. When students complete their End of Program Test, they receive articulated credit. Our career pathways also culminate in a high-demand professional certificate (for example, phlebotomy and nurse's aide), helping to accelerate students' entry into the workforce.
5. Plan ahead
We are currently developing goals and planning additional training for teachers for the 2020-21 school year when we expect to wrap up our curriculum mapping project. One goal is to continue to build our in-house support team to make sure teachers have all the resources they need to support content and curriculum development. We are also planning a thorough review across content areas to ensure our courses not only meet all relevant standards but also provide a sufficient level of rigor.
Once our curriculum maps are where we want them to be, we plan to publish them within the district as well as provide parental access to promote transparency and encourage family engagement with our academic and CTE offerings. By being intentional with our curriculum work and including all stakeholders in this process, we expect that we'll continue to earn strong graduation readiness scores and maintain our high graduation rate. Indeed, all students will benefit from the stronger, more relevant programs we've developed to help support their endeavors beyond the diploma.
For more, see:
---
Stay in-the-know with innovations in learning by signing up for the weekly Smart Update.
Charlotte Barnett is an Assistant Principal at McCreary Central High School and also serves as the Curriculum and CTE Coordinator. Connect with Charlotte at [email protected].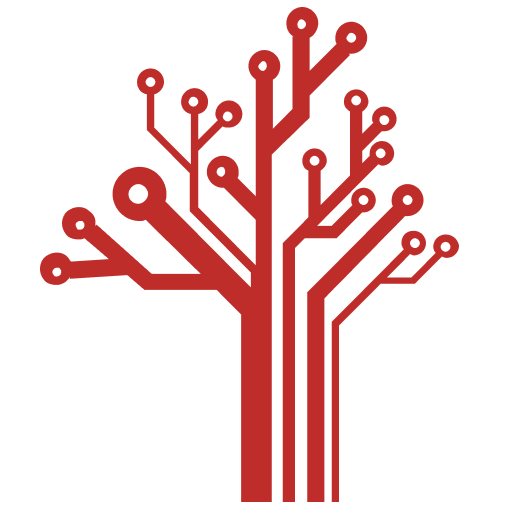 Getting Smart loves its varied and ranging staff of guest contributors. From edleaders, educators and students to business leaders, tech experts and researchers we are committed to finding diverse voices that highlight the cutting edge of learning.