5 Ideas for Building Communication Skills for the Future
Looking toward the future, as we consider how to best prepare our students for jobs that may not exist yet, what are the skills that will benefit them no matter what they decide to do? If we look at the research, trends over the past five or ten years of the top skills required by employees, there are a few that have stayed in place if not shifted toward the top because they are becoming increasingly more important. Looking at the shift from 2015 to the projections for 2020 and beyond, what do students need?
We've been talking about 21st century skills for a long time, often referring to how we are addressing the four C's: critical thinking, creativity, communication and collaboration within our respective content areas and/or our roles. I have even heard mention of the "5Cs" and "7Cs," with the addition of character, computational thinking, and citizenship included in the "C's" of 21st century learning. With the increased use of technology in our classrooms and  daily lives, we can leverage some of these digital tools to help our students build the vital skills that will benefit them in the future, regardless of where their learning journey or careers take them.
As a Spanish teacher, I am always interested in finding ways to help students communicate their ideas, to express themselves in the language of study. Beyond language skills, I also want to help them learn how to communicate and collaborate with one another in various settings and contexts and in different media formats.
What are some tools that we can use to help our students become better communicators and to build confidence and promote student voice in learning?
Here are five different platforms or ideas that I think can be very beneficial for student learning and will help educators to implement some digital tools into the classroom without taking too much time to get started.
Written Communication
Students need to do a lot of writing to build their skills although this does not necessarily need to involve technology. However, the benefit of using digital tools for written communication can enhance student learning by creating more meaningful connections and providing different formats for students to convey their thoughts. Blogging is an effective tool to promote writing skills and literacy, to build digital citizenship skills, and to help students create a digital portfolio where they can track their own growth and build self-awareness as a result. Using tools like Kidblog, Blogger, or Seesaw offers students a space where they can take more ownership in learning, track their progress and growth over time, and become more comfortable and confident as they express themselves in a space where they can truly develop their ideas. It also promotes collaboration and fosters relationship building and getting to know our students.
Video Response
We also want to promote oral communication and give students opportunities to engage in speaking, especially if students tend to be shy in the classroom and prefer not to speak in front of their peers. We can leverage the video tools available to give students a comfortable space to begin building their speaking skills. In the past, I used Recap (now Synth), and students expressed how much it helped them to feel more comfortable to share their ideas, to reflect on project-based learning, and to be able to record their thoughts wherever they were and in a way that was comfortable. Flipgrid with its updated features offers more than just recording videos, it also promotes the opportunity for students to become global collaborators, and explore different ideas and perspectives from students in their classes. We can also use these tools to more easily connect our students with classrooms and experts around the world.
Podcasting
There are a lot of educational podcasts and platforms for creating them, depending on the amount of time you have, the age of your students and access to these resources. One idea is to start one podcast for the class, post a question for discussion and have students respond by creating a thread of their own to each question. Perhaps students can create their own podcasts or listen to the podcasts of their classmates, to focus on listening comprehension skills and also use it as a way to further expand conversations in and out of the classroom. We can build relationships between our students as they begin to better understand their classmates and make connections with one another. Students could work together to create a podcast to share within the class or to create for the school community, which would be a great way to facilitate that home to school connection to share the work being done by students in our classrooms.
Infographics
Having students work on conveying information, communicating ideas, even advanced or complex concepts, is sometimes more difficult if limited to writing a report or sticking to solely traditional methods. However, by using infographics, students learn to break down information and sort and share the most important facts or the data and determine how to best convey it to someone else. We meet the ISTE (International Society for Technology in Education) Standards for Students by using activities like this because students are creative communicators, they develop computational thinking skills, problem-solving, and become empowered in their learning as they choose how to convey their information. We connect them more authentically with the content. Some digital tools to try are Adobe Spark, Buncee, Canva, or Piktochart. However, it does not have to involve technology.  It's not about using tech, it's about the activity itself and how that can benefit students. Giving students the choice to use a digital tool or simply use paper and do something like a sketchnote or other visual representation, will still develop their skills in this area.
Videos and Vlogging
If these options have been tried, educators may try out vlogging to take learning to a higher level or simply to just build upon each one of the other ideas. Even if these are simply created for use in the classroom and not shared publicly, having students create and experience the power of video for communicating and being able to create these products, will no doubt benefit them in the future. Whether students create a screencast or do a short talk about a topic of study, they are engaged in project-based learning, teaching a lesson and recording it so it can be used for other students in the class. Some digital tools to explore are WeVideo and Educreations.
There are many options out there; it just takes thinking about what we're already doing in our classroom and making one slight change to do something a little bit differently. Or as I have done in my classroom, offer all of these possibilities for students. At times, this initially felt a little uncomfortable  because it was so open, but it had huge benefits for student learning and engagement. I want my students to build their skills with technology and connect with what we are learning in the classroom, but I also very much value the power of choice and making sure that students feel comfortable. For this, I sometimes start by offering choices and then letting students decide what will work best for them. When they do, I'm there to support and encourage them to take the next step.
For more, see:
---
Stay in-the-know with innovations in learning by signing up for the weekly Smart Update.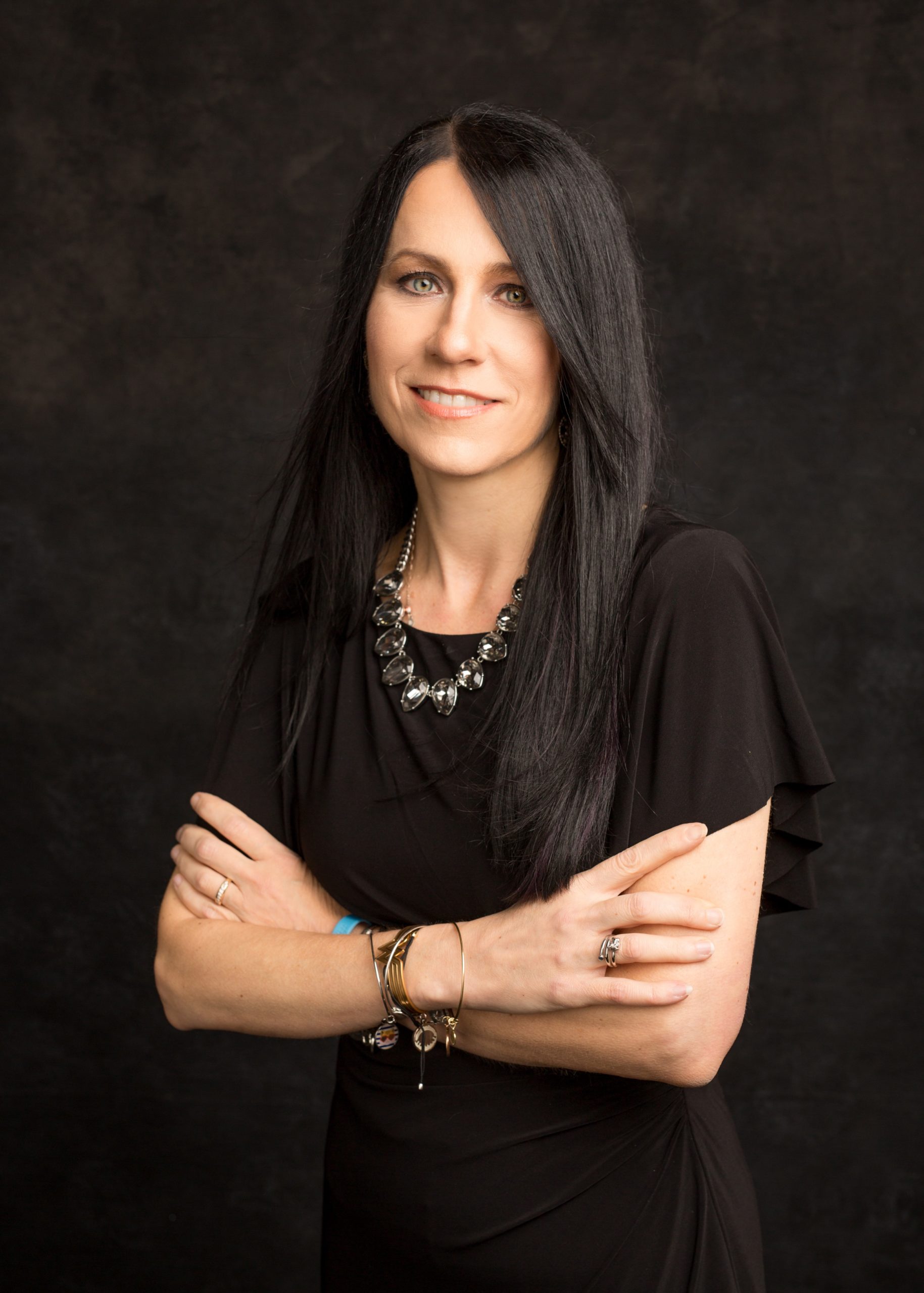 Rachelle Dené Poth is a Spanish and STEAM: Emerging Technology teacher at Riverview High School in Oakmont, PA. Rachelle is also an edtech consultant, presenter, attorney, and the author of seven books, her most recent Things I Wish [...] Knew includes stories from 50 educators. Rachelle is an ISTE Certified Educator. Follow Rachelle's blog at www.Rdene915.com.