By: Pam Moran
Everyone knows what that means for our kids—shopping for new shoes, maybe something new to wear, all the requisite supplies on the list from glue sticks to markers, even boxes of tissues to donate to the class supply closet.
Across America, local community members are also filling up parked school buses in front of big box stores with school supplies and others are filling up backpacks to donate to local schools. Some states even are providing sales tax-free weekends for families and teachers to shop for what's needed to run classrooms. School supply shopping pay dividends to commercial enterprises—a mini-version of Thanksgiving week's Black Friday second only to the Christmas season in sales.
Educators are also in back to school mode and out there making their purchases, too — out of pocket supplies for their classrooms, snacks for kids who come to school without breakfast or even lunch money, and class wipes and refill jugs of hand sanitizer are often on their lists.
Educators also are—and it's evident from Twitter comments—in school already or soon will be in many localities.
They are sitting in professional development to learn about the latest district instructional priorities, safety and security needs, a new technology application and/or device, data disaggregation tied to student achievement and so much more. They are sitting in convocations listening to their superintendents and, in some cases, very costly speakers exhorting them to be motivated, engaged, focused, relationship-building, hardworking, committed, dynamic, goal-oriented, equity-driven and even fun-loving educators. All good dispositions for educators. All the right high expectations for them personally and professionally. Often a mixed message, though, when 'sit and get' is the opposite of what we want as the user experience for learners in their classes.
Teachers also are sitting in school and district meetings to plan and receive and/or rebuild pacing guides and curriculum maps, learn about curriculum and state standards revisions, go over new tests they will be expected to give, learn about new programs, changes in schedules, safety drills, additional responsibilities to improve school attendance, walking through new policies and rules in student and teacher handbooks, doing the obligatory ice breakers and other activities to team-build, and so on.
Teachers sit, mostly patient (even if some are working on cell phone email, live tweeting, texting family and friends or checking social media just like you-know-who in their classrooms) in the convocations and meetings. They wait and yearn for time to set up classrooms, organize for the first day, week, and semester, and hang out with peers who they may not have seen all summer.
The 'newbies' mostly have that look;  the one we all had in our pre-service moments. "What the heck am I supposed to do with all this information and what did I sign up for?" It was true when I started teaching 44 years ago, and it's true today,  although far more complicated by all the edu-movements that have emerged and lingered over those decades.
Those movements never quite disappear. They pile up and remain in the closets, nooks, and crannies of our schools, on the agendas of our meetings, in the presentations and speeches through which we sit, and in the conversations, we have with peers who entered the profession across multiple decades of change.
Education is crammed with so much food on its plate that it falls off the edges and piles high like pancakes and fried chicken breakfast at the local diner. This overload is showing up in start-of-school classroom vacancies as more and more potential education majors give the profession a thumbs down and baby boomers like me walk out the schoolhouse doors one last time. I hear more peers sharing vacancy stories as school starts than at any time in my history as an educator.
I love this profession and have stated often that being an educator is the most important work occurring on earth. All that is good about humanity ultimately can be traced back to learning—informally and formally. Educators save young people's lives literally in our threat-fearful schools, and figuratively through the relationships we build and sustain with learners and their families—especially those who depend on teachers for safe haven, sanity and great teaching.
Children learn from those who teach every day in school, and from their bus drivers, custodians, cafeteria workers, administrators, office assistants and school nurses. We are all teachers. We are all role models. We are all caretakers. We even are all security and safety personnel.
Is all this working as we begin school? This I know. When people get pushed to a breaking point, it's hard to find that internal motivation and efficacy that brings joy to both the hard work and challenges of being an educator. This is true in any role in our profession.
I had to work hard in the 13 years I spent as a superintendent to remember to seek out the center of joy in my work every day. For me, that was most likely to occur in proximity to students and staff. It was their learning stories that reminded me why I became an educator and kept me away from my breaking point. I believed I could make a difference in the lives of young people.
Educators everywhere say that time is the one variable that makes a difference in the quality of work they do and that young people do as learners.
The standards, curricula and testing machines give little time for students to engage. In fact, a teacher shared with me that the current state of content and testing expectations lead to classrooms that are the antithesis of the motivation, engagement and equity speeches they will hear in pre-service week.
The funding inequities of salaries and resource provision point to a current state of educators being worse off than they were a decade or more ago.
All this adds up to a profession under siege. How do we find paths to solutions that will change the current state?
Time is controlled by us; control time.

 That's the first step.

Resource purchases unless mandated by outside forces are controlled by us.

 Spend on those areas that will make a difference and make sure you know why and how.

Outcomes matter.

 Identify the outcomes that relate to what kids truly need to thrive in life, not just the results of tests.

Content matters.

 Cut the extraneous. 'Marie Kondo' the clutter. Hold standards in your hands and ask, is this learning to be cherished?

Spend pocket money if you will on the essential not the extraneous.

 Those cute, motivation posters of sports figures and cats hanging on wires? Guess what? The kids often say they never read them or even notice they are on the walls.

Cut homework down to the least possible or none at all.

 It gives you and families back precious time to recharge, take care of your own family, and do something you want to do rather than exist perennially in 12-hour workdays and seven-day weeks. Doctors figured out how to eliminate being on call. We can, too.

Revisit your center of joy as an educator every day.

Remember the purpose of why we are here.
Educators are the rivers that ripple out to replenish the sea. It is not who we are as individuals but the collective of all of us who work to save the planet every day as we educate the future—the millions of young people in our schools.
For more, see:
---
Stay in-the-know with innovations in learning by signing up for the weekly Smart Update.
Dr. Pamela Moran is a retired superintendent, current executive director of the Virginia School Consortium for Learning, and a principal in socol.moran.partners. She works with districts and schools to support equity by amplifying the voices, agency, and influence of all young people. You can find her on Twitter @pammoran.
This post was originally published on Medium.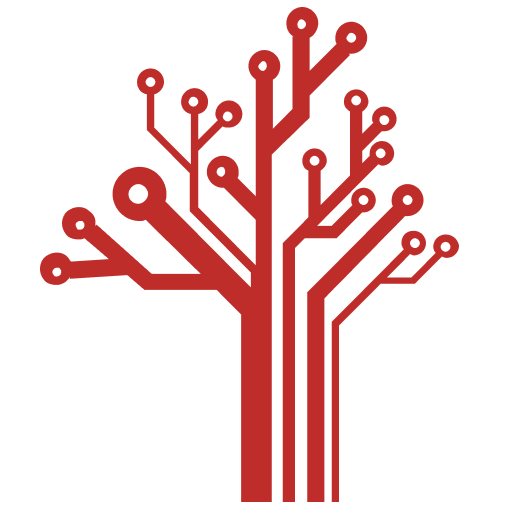 Getting Smart loves its varied and ranging staff of guest contributors. From edleaders, educators and students to business leaders, tech experts and researchers we are committed to finding diverse voices that highlight the cutting edge of learning.