Why We Should Test English Language Learners in their Home Language
By: Adam Withycombe
A parent makes the time and musters the courage to come and see you. They're here, in your classroom, hoping for good news about their child, or at least a path forward from challenges and trouble spots. But you have to look them in the eye and tell them you have nothing—no data, no test results, no insights into how their child is performing. It's not that their child doesn't know anything. Just the opposite. You don't know anything about their child, because your assessment system is only available in English. The air between you is heavy with disappointment, as the parent offers you a look that breaks your heart. That mistrust never goes away. And so long as you teach, you will never forget that look. Now, there's a path forward.
Growth assessments have the power to provide actionable data to help teachers inform and differentiate instruction; to help school and district leaders track resources and measure program performance and to help students set individual goals for themselves. But when assessments are only available in English, English language learners, including the nation's  3.7 million Spanish-speaking K-12 students, are left out or disadvantaged. English-only assessments can impact assessment outcomes or mask the measurement of the subject in question for English language learners. Screening for academic difficulties in English often over identifies English learners for placement in intervention programs that don't match or address their needs.
Years ago, as a classroom teacher, I tried whatever worked. Some districts had their own assessments, and I'd use them, even if they didn't align with the rest of the assessment system. I also made homegrown solutions to fight this problem—replicating English assessments in Spanish as best as I could. But without norms and ways to compare my students to their peers, it was all done in a vacuum. I was constantly second-guessing my data and doing students in my care a disservice. Thankfully, times have changed.
Today, educators recognize the increased importance of testing English learners in their home language. The research caught up to what we anecdotally suspected: Assessing kids in their first, or home language is a better pathway to provide every student an equal opportunity to demonstrate what they know and what they're ready to learn next.
We not only have the urgent need to tackle this challenge to serve a growing population of students and their families, we also have the bureaucratic leeway to act. Compared to the previous, No Child Left Behind legislation, states and districts now have more flexibility under the Every Student Succeeds Act (ESSA) to test English learners in their native language and to use growth to measure academic progress. This is a big win for English Language learners who may not be able to demonstrate their achievement on an English assessment. This change is fairer for students arriving in the US and encourages new ideas and innovative solutions in the assessment space.
One such example is MAP® en español—Spanish-language versions of the MAP ®Growth™ and MAP® Reading Fluency™ assessments from NWEA®. Available in reading, mathematics, and early literacy, these assessments offer the same quality and rigor educators and families have come to expect from MAP Growth and MAP Reading Fluency, but in a language accessible to more students.
For NWEA, this was not simply an exercise in translation. Instead, we used a combination of transadapted items and newly developed Spanish content. Transadaptation is the process of taking an English item and converting it to Spanish and then adjusting the language for cultural and linguistic appropriateness. This allows the content to adhere to the skills being assessed while adapting to the linguistic elements of the new language. With transadaptation, there are also cultural elements to consider. A reading passage about sledding in the snow or an item featuring words like pretzels and brownies may not jibe with the cultural norms of many native Spanish-speaking students. Like all of our items, Spanish items go through a series of quality assurance processes to check construct and content validity, as well as text complexity.
In addition to the transadapted items, we developed brand new, authentic, native Spanish items to fill in gaps and address any Spanish-specific constructs. For instance, students learn to read differently in English and Spanish. In the classroom, foundational reading instruction in English typically includes a heavy emphasis on phoneme work; breaking words into their individual sounds. Spanish tends to focus more at the syllable level. As such, the Spanish assessments from NWEA were developed to reflect these differences with newly created Spanish items. With native Spanish-speaking content writers, we worked to develop a deep pool of culturally and linguistically appropriate items and passages, further engaging students by connecting the assessment to their background and lived experiences. This ensures a fair, culturally relevant assessment that's not ethnocentric to the United States.
Similarly, the Council of Chief State School Officers (CCSSO), the California Department of Education (CDE) and the San Diego County Office of Education (SDCOE) joined forces to develop the Common Core Translation Project.
Seeing a need for a linguistic and cultural augmentation of the Common Core Standards to Spanish, this dedicated team of educators, researchers and policymakers did just that. Again, this was not simply translating, but analyzing how students learn in Spanish and establishing a guide for K-12 educators to develop rigorous, equitable assessments and curricula.
As referenced in the document, "The Spanish translation of the Common Core State Standards for Language Arts, Literacy in History/Social Studies, Science and Technical Subjects, also present a new opportunity for the leadership of students, parents, teachers and school administrators to recognize the link between cognitive development and language and embrace the responsibility for the continuous improvement of our educational system."
A Win For our Communities, Educators and Families. Across the country, views on language are rapidly changing. Dual-immersion and biliteracy programs are on the rise. Understanding, learning and working in multiple languages is something to celebrate, rather than fear. And testing ELL students in their home language is one way to say, "You matter. You are welcome. We're here to help you grow." And that's just the beginning.
When students see themselves in curricula and assessments, they can engage in the material. It might encourage them to dream big and set meaningful, ambitious and measurable goals for themselves, knowing they won't be misunderstood by a language barrier.
Spanish-language assessments validate the efforts of school and district leaders, who can use assessment insights to provide stakeholder with concrete data points about the effectiveness of bilingual instruction or dual immersion programs.
Parents can better understand their child's strengths and academic weak spots and the best way to support them on their learning journey.
And teachers can use data from Spanish-language assessments to inform instruction, serve and support more students. These tools can also provide a data point for students new to the school, or for those students who do not have enough English proficiency to meaningfully participate in English assessment.
And that look? The devastating look shared between parents and educators when neither has the data they need to understand where a child is in his or her learning? Gone. But so long as there are students, teachers and families in need of actionable data, never forgotten.
For more, see:
Adam Withycombe, DEd., Manager of Assessment Products at NWEA, started his teaching career as a bilingual teacher in 3rdand 5th grade. He also taught in mainstream English classrooms from 3rd through 8th grade at schools with large populations of English language learners. Additionally, he taught graduate courses in English to Speakers of Other Languages (ESOL) methodology.
---
Stay in-the-know with innovations in learning by signing up for the weekly Smart Update.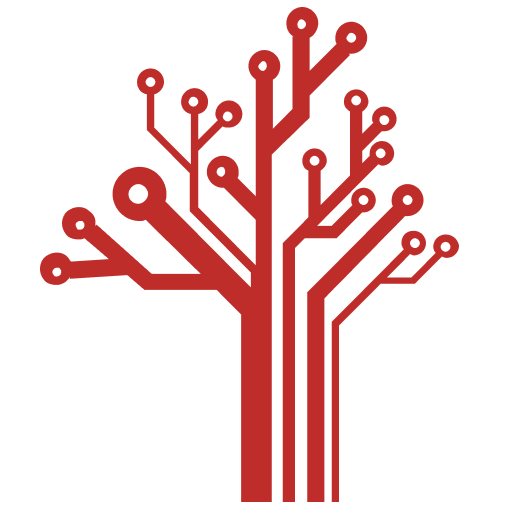 Getting Smart loves its varied and ranging staff of guest contributors. From edleaders, educators and students to business leaders, tech experts and researchers we are committed to finding diverse voices that highlight the cutting edge of learning.