Even More Ways for Ed Leaders to Make Teachers Feel as Important as They Are
If June is associated with the end of another school year, May is often associated with celebrations. One annual one that tends to get lots of attention is Teacher Appreciation. It used to be Teacher Appreciation Day, then week and now it's the whole month of May. But in an era where we are desperately in need of recruiting more new teachers, as well as going through some of the most turbulent teacher labor issues, maybe we can't have enough teacher appreciation.
As a former site leader and activities director, I facilitated a great deal of teacher appreciation events. We did it all from breakfasts, lunches, dinners, raffle prizes, coffees, gifts, car washes and even massages. They were all fun and well deserved. And why these are fun and do offer some appreciation, especially if students are involved in teacher appreciation, I'm still challenged by the larger implications.
Just like our other national holidays or celebrations – i.e. Mother's Day, Father's Day, Valentine's Day and so many others – do we end up having ceremonial gestures or actual true appreciation. After all, should we not value, appreciate and recognize our mothers, fathers, loved ones and even our teachers everyday?
This is also currently being inspired by what I see as some real travesties in schools in regards to not only recognizing teachers, but also working to keep them (especially the really good ones). It's ironic. In an era of large teachers shortages, we often only seem to discuss recruitment and not retainment. Almost every year, I have friends and colleagues leave the classroom and their school sites to take other opportunities. Normally, these are not about compensation, but rather value, flexibility, creativity, autonomy and more.
Last May, I offered five ways for educational leaders and others to make teachers feel as important as they really are. They were Create A Culture of Teacher Support & Appreciation, Autonomy, Flexibility, Digital Appreciation and Let the Students Do It. This year, I'd like to add to that list. And, as usual, instead of focusing on one off celebrations or recognitions, work towards having a school culture and work environment that honors the hard work of teachers everyday. Here are more ideas to add to the original list:
Support Real, Personal Professional Growth
Professional Development has often been something dictated or prescribed by administrators. There is no argument that professional growth and lifelong learning, especially for educators, is more vital than ever. But how can we support teachers on their individual professional journeys? Well, if you have any teachers who want to attend professional learning events, work to find any way to support that and get them here. Better yet, if you have teachers who are involved enough to be presenting and sharing with other professionals, be sure to find any way to support that. Whether that is getting a sub, covering their classes or covering expenses. Indeed, ask them to come back and share with and train their colleagues. Indeed, I applaud those districts that are now offering teachers online and personalized professional learning options, as well as things like digital badges, annual funding to be spent as teachers see fit and more. We need to have all leaders work towards creating professional environments where all teachers have professional growth goals that they have established and can be supported.
Just Say Yes
Additionally, when teachers have those lofty or sometimes seemingly crazy ideas of new projects, courses, field trips, lessons, activities, resources, guest speakers or more, find a way to say 'yes.' One of my favorite educators and public speakers, Mike Smith, had a keynote intro that always read, "If it's not illegal or immoral why not give it a try?"  It seems that all of us, but especially educational leaders, are almost trained to say "no." We are often conditioned to be concerned about everything from supervision and safety to policies and procedures. As leaders, we need to say "yes" whenever possible to our teachers and staff regarding any idea they have. If we want them to dream big and think outside the norm, then we have to support that with our faith in them through the power of "yes." We may have to say no sometimes, but we should work tirelessly to say "yes." Saying "yes" is not only more difficult, but forces us to question our own philosophies and beliefs. "Yes" not only usually requires more work or effort, but it also may require risk and fear of failure. If we say "no," we don't have to see if an idea will fail. If we say "yes," we are opening up ourselves and those we lead to a more vulnerable state. But it's our blessing of the idea, as well as the leadership necessary to remove any barriers, that will ultimately lead to a more innovative and creative community.
Coach Them Well, Especially The Good Ones
Some of our best teachers are the ones who will take on everything. They will lead in the classroom and outside of the classroom. They are committee members, coaches, team leaders, project coordinators and early adopters. And as good as they are at all of it, maybe we need to look out for them. We don't necessarily want to tell them know, but I also think we owe them the coaching and support of letting them know that nothing is more important than their health, their families, their longevity and their sanity. If they are our great teachers, we need to protect them and save them (often rom themselves). Some folks need a kick in the pants and some need different types of coaching. Just like students,
Naturally, this list could go and probably should. But the intent is to go beyond the cursory gifts or tokens of appreciation. These are all fine and make great ways for students and parents to say thanks. But for those that are tasked with leading and coaching our teachers, we can do much better. Let's focus on authentic and sustainable ways to help all teachers become their personal and professional best. In the end, they will appreciate that type of appreciation the most.
For more, see:
---
Stay in-the-know with innovations in learning by signing up for the weekly Smart Update.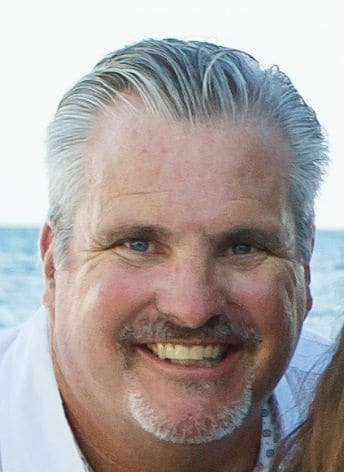 Michael Niehoff is a Getting Smart Columnist. He is a teacher, leader, blogger, and student advocate.