Building a Kinder World: How Maker Education Can Solve Problems and Foster Empathy
Think about the last time you saw a child observe a person in a difficult situation: a homeless veteran with a cardboard sign, maybe, or a peer in a wheelchair struggling to get into a non-accessible area. Children and teens often respond with questions like, "Why is this the way things are?" or, "How can we change this?"
If we fail to answer those questions—or worse, dismiss them—then we do a disservice, both to our kids and to our society. Children and adolescents are naturally curious and energetic. Recent efforts to enhance "maker education" are tapping into these core strengths of early life like never before. When children observe problems in the world around them, the project-based learning aspects of maker education, in which students build, experiment, and invent, can guide them toward their own solutions.
Furthermore, maker education can be used to help improve, or even solve real-world problems students see in their own lives and communities. Empowering young people to use their own skills to make the world better encourages social awareness and empathy.
To help students on the path toward empowerment and empathy, we can start by incorporating social and emotional learning (SEL) into curricula. The five core competencies of SEL include self-awareness, self-management, responsible decision-making, relationship skills and social awareness. SEL can be built into the curriculum through student journals that reflect upon the impact on their communities or collaborative service-learning projects. SEL encourages conflict resolution, good citizenship, and resiliency.
And it works: a recent meta-study showed that the inclusion of SEL instruction in schools contributed to numerous positive outcomes, including better student attitudes and improved behaviors, reduction of emotional stress and improved academic performance overall. When we place a premium on kindness in our kids' words and actions, everyone wins.
SEL is a natural fit for maker education. Project-based learning and school makerspaces give students hands-on opportunities to develop collaborative, analytical, reflective and creative skills that are tougher to focus on within traditional curriculum structures. Project-based learning is a whole-mind workout that promotes equity among students: when they are given a greater range of ways to succeed, more students succeed and develop confidence. What better way is there to solve the world's problems than to give young people the confidence to know that they can make a difference?
Maker education has been implemented more formally and intentionally in recent years, but kids have been inventing things from popsicles to trampolines to earmuffs, for centuries. The Braille system, for example, is named after its blind inventor, Louis Braille, who was still a teenager when he created the system in the 1820s. Almost 200 years later, in 2014, a 13-year-old in California, Shubham Banerjee, invented a new affordable Braille printer. In India, teenager Remya Jose was asked to take over hand-washing her family's laundry when her mother fell ill; instead, Remya used recycled bicycle parts to invent a washing machine powered by stationary cycling—a green, feminist alternative to the traditional method. And back in the United States, an all-girl team of high school engineers recently found a way to help homeless members of their California community. Over the course of a year, with assistance from the nonprofit DIY Girls, the team collaborated to invent a solar-powered tent that can be folded into a rolling backpack.
These young people saw needs in their own lives and in the lives of their peers and neighbors. They allowed empathy to lead them toward solutions that would better the world around them. As Shubhan Banerjee put it, when people told him the Braille printer was a specialty product that wasn't marketable, "I just went ahead with what I thought was right."
When used for real-world problem solving, maker education encourages the development of essential academic skills, creativity and empathy. Through maker education, students who are equipped to invent solutions to the problems they see in the world will be better, kinder citizens as a result. In other words, as some say, "The kids are alright." If we give them opportunities to engage with their communities and the world we all share, they will change it for the better.
For more, see:
---
Stay in-the-know with innovations in learning by signing up for the weekly Smart Update.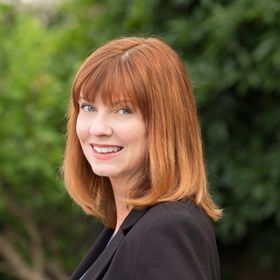 Alesha Bishop is a tech-savvy mom and a consultant for edtech companies. Alesha quickly recognized the value of the app market for children and families, co-creating Mom Maps--one of the first family-oriented apps--and co-founding the Moms with Apps developer group. She believes in the power of apps to create rich visual and tactile learning environments which can enhance the lives of all kids, especially those with learning differences.