How Career and Technical Education Can Inform Competency-Based Learning
By: Sam Brooks and Jeffrey Slagle
Competency-Based Education — a flexible approach that allows students to pursue personalized learning pathways and demonstrate mastery in authentic contexts — has been fundamental to Career and Technical Education (CTE) programs for years, but it is still a relatively new and challenging practice in the context of general education that has yet to take hold in any large-scale way. Competency-Based Education (CBE) can sometimes also meet resistance from those who prefer to see traditional measures of progress such as grades and test score, and district and state accountability systems as well as college entrance requirements often need to be updated to allow for this model of learning and assessment to thrive. Despite these challenges, many in the field view it as the best way to move toward a system that better prepares all students for the future of work, and the Putnam County School System in Tennessee has set out to discover how Competency-Based Education can benefit students in the context of our district's new personalized learning program, currently in its second year of district-wide implementation.
This school year, Putnam County is one of 11 districts participating in Tennessee's Competency-Based Education pilot program, which aims to explore how best to leverage CBE to create a more student-centric learning experience, offer more flexibility in how students learn, and identify the supports needed for successful implementation. In Putnam County, we are rolling out this pilot with our CTE Agricultural program at the helm. In addition, we have included two middle schools in the pilot so that we can experiment with a competency based-learning model starting in the middle grades and extend that model right through high school.
Future Ready
Our goal in Putnam County is to prepare students to be "Future Ready," which we use a flexible concept that encompasses both college- and career-readiness. In many cases, students will work towards both at once — many of our students graduate high school with not only their diploma in hand, but also some college credit and/or a specific industry certification under their belt.
To support this flexibility, we've taken down the walls between our various offerings and brought together our Career and Technical Education (CTE) and our General Education program into one cohesive Future Ready program that starts in elementary and takes students right through high school. Not only that, our CTE program is also seamlessly integrated into our Virtual Instruction to Accentuate Learning (VITAL) program, which provides an alternative to our traditional schools, including a virtual homeschool option, and integrates digital learning into all of our district's schools.
In the context of these various forward-thinking initiatives, a logical next step for our district was to look to the competency-based learning taking place in our CTE programs to see what we could learn from it and implement a similar approach for General Education students, starting with two middle schools.
CTE as a Model for Competency-Based Education
Competency-Based Education has strong roots in Career and Technical Education, which serves as an excellent model for educators to look at more closely when piloting CBE in GenEd. In our Agricultural program, for example, students begin by participating in a competency pre-assessment that reveals students' strengths and needs and provides information to help establish personalized learning pathways. For instance, at Cookeville High School, where we offer three agriculture programs of study (Agribusiness, Horticulture Science, and Veterinary and Animal Science), this pre assessment allows the teachers to know what prior knowledge students bring to the program of study they have selected. The teacher can then begin their program there.
Working in terms of mastery instead of a "grade" gives the student ownership and motivation to complete given tasks and meet expectations so they are on the same level as other students. Example tasks may include demonstrating a subcutaneous injection in the level four veterinary science course, successfully buying and selling a mock futures contract in Intro to Agribusiness or building a model hydroponic system in the level two Horticulture Science course. The end goal is that every student gains mastery of the state standards with maximal retention of the lesson.
CTE, which is essentially project-based learning turned up to 11, gives students a sense of purpose, a high level of confidence in their abilities, and ample opportunities to develop essential 21st Century skills such as critical thinking, collaboration and communication in authentic contexts. For instance, our fourth-year Information Technology students last year designed an innovative solution for our district's professional development program. After meeting with the program administrator and assessing the needs, they coded a program that allows teachers to simply scan their badge to be automatically enrolled into their PD sessions. This invention eliminated the need for hours of paperwork and saved the district money, too!
Indeed, students in CTE programs have opportunities to grow and learn in an environment that is practical, hands-on and energizing. They get to demonstrate mastery of job-specific skills through curriculum that is both project-based and directly connected to the competencies they are working to develop.  Students' mastery and skill levels are often assessed while projects are still in progress— right in the classroom, out in the horticulture lab, the small animal lab, or on the construction site (our Structural Systems students build a full model home each year). We feel strongly that this type of authentic learning and assessment shouldn't be exclusive to our CTE programs and should be available to general education students, as well.
This year, the ongoing collaboration between our participating middle schools and our CTE Agricultural program as part of the Tennessee state pilot program have already resulted in some key learnings:
Inform Instruction through skills-based assessment:

In addition to starting out with a pre-assessment of skills and aptitudes, we provide multiple opportunities for students to demonstrate their knowledge in hands-on ways. In addition, teachers have been transitioning from assigning traditional grades and moving toward a Competency-Based Model in which they assess work in progress and rate it on a competency scale that indicates the level of mastery. Our middle teachers have been inspired by this to implement more authentic opportunities to assess students' work in progress and provide meaningful feedback on the spot. In addition, they are actively exploring alternatives to traditional letter grades. The collaboration between middle school CBE participants and high school instructors within this CBE pilot has been crucial to plan curriculum and grading systems and has allowed our district CBE pilot team to begin formulating a plan for next school year when we expect to roll out CBE to more schools.

Create spaces for collaboration:

An important component of CBE is student communication and collaboration. To create conditions conducive to collaboration, we have provided all students involved with the CBE pilot program flexible seating provided by Troxell. This allows students to gather in flexible groupings, while inspiring creativity. Students have commented that their redesigned classrooms now help them feel more relaxed and comfortable. The planning hub for teachers also offers flexible seating.

Emphasize Real-World Relevance:

 Many of our CTE students participate in internships with local businesses. Our local and regional employers have a vested interest in helping high school students acquire the skills they will need to work in their industries and have increased their participation in this initiative each year. Likewise, our middle school general education teachers are engaging students in projects with real-world relevance. In addition to organizing field trips and visits to the high school CTE program, they applied and received a work-based learning grant from the State of Tennessee to help to fund a school-based enterprise program — middle school students form their own business such as a T-shirt business and a Snack Cafe, which entailed creating a business plan, buying necessary supplies, and working together to operate the business.
EdTech Supports
Another one of our goals is to support our CTE programs and Competency-Based Education pilot with edtech in keeping with our district's emphasis on blended learning. Some of our favorite tools include the following:
In Pursuit of Flexibility
This spring, we will evaluate the impact of our Competency-Based Education pilot and the ways in which it has allowed our middle school general education teachers to implement the types of hands-on learning and authentic assessment opportunities that are commonplace in our CTE programs. Furthermore, we hope that the initial forays into CBE at two of our middle school students will lead to even more opportunities to expand this approach across our other schools and support the flexible, personalized learning we have embraced in Putnam County to help students discover their passions, move fluidly between CTE and general education, and prepare for both college and career.
For more, see:
Sam Brooks, the Personalized Learning Supervisor for Putnam County Schools. Sam will be presenting several sessions at FETC this January in Orlando including "Virtual Reality and the Personalized Learning Classroom." Connect with Sam on Twitter @VITALK12.
Jeffrey M. Slagle is Career and Technical Program Coordinator for Putnam County Schools. Connect with Jeffrey on Twitter @slagle_jeff.
---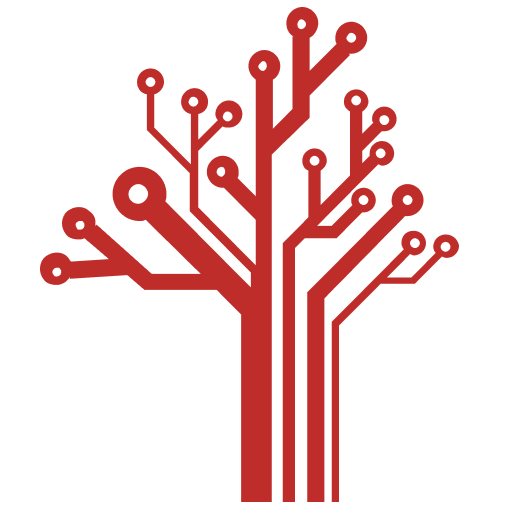 Getting Smart loves its varied and ranging staff of guest contributors. From edleaders, educators and students to business leaders, tech experts and researchers we are committed to finding diverse voices that highlight the cutting edge of learning.