How STEAM Education Benefits Students At a Young Age
By: Katie Lopez
Children need to explore and to discover. This is how you innovate; you fail your way to your answer. "Scientists fail all the time; we just brand it differently. We call it 'data', said Ainissa Ramirez.
Students at every age should be encouraged to think deeply so that they have the chance to become the innovators, educators, and leaders who can solve the most pressing challenges facing our future. STEAM (Science, Technology, Engineering, Art & Math) inspires students to think more broadly and to solve problems with a hands-on approach. By introducing students to STEAM at a young age, it cultivates progress from project-based learning through collaborative exploration, to problem-based learning which focuses on real-world problems, and ultimately to place-based learning where students learn by doing.
I (and my school) have developed some practices and partnerships that have been helpful for facilitating this growth through STEAM across age groups (including young learners), and they've taken some creative shapes.
Designing a Powerful STEAM Program
At the Village School, we believe our role as educators is to inspire students to actively discover and persevere. We work to build a curriculum that is forward-thinking and not resting on conventional tradition from the past. With STEAM integrated into everyday learning, students will be able to enter a variety of different fields with confidence and experience in nontraditional thinking. This starts as early as preschool—for example, like in typical preschool craft projects, where students are actively applying crucial innovation and engineering tactics all while introducing them to processes like questioning and intuitive creativity. This approach helps create a new type of educational culture where kids from the earliest ages are encouraged to take risks and try out their ideas.
STEAM is at its fullest teaching potential when departments collaborate and approach a lesson from multiple perspectives to develop the "bigger picture," like connecting individual puzzle pieces. Project-based learning plays a major role in the visual art classroom. Projects are a great way to involve students with hands-on learning and connect identity, style, and creativity within any topic.
One lesson, in particular, that I enjoy teaching is the study of an artist named Alexis Arnold. Arnold uses science to crystallize library books (and other ready-made materials), permanently immortalizing classic literature. Another collaboration I've developed is with the chemistry teacher to teach proper safety procedures with the chemicals, and the study of the chemical change through super saturated solutions. I also join with the English Department to align with their literature unit on the Holocaust (the study of the Nazis and how books were burned to erase history). In this way, students explore how art, science, and literature can all interconnect with one another to form a bigger, broader understanding of how what they learn separately in all of their classes come together to form the whole student learning experience.
Furthermore, in visual art, critique is a very important tool, which can also be a great way to develop communication and collaboration skills. Students must first observe a work of art and know how to recognize important context clues and technical mistakes and come to a conclusion after analyzing. Students at any grade level have the ability to ask questions of each other, about the artwork they "read", the features they observe, and the conclusions they draw from their artwork or art history research, and in doing so they can learn how to accept criticism from peers, collaborate with others, and more importantly to give credit to others when credit is due. They also learn to negotiate and explain their own needs, to discern what others need and view things from others' perspectives, reaching mutually beneficial resolutions.
Ways to Enhance STEAM Programs
Our school has developed several programs for encouraging cross-curricular STEAM learning. A few of those include our open house for STEAM Day, our collaboration with MIT, and our Creative Tech Club.
Every year on National STEAM Day, Village hosts an open house for the community to come participate in activities and see our Pre-K2 through high school-level student's STEAM-inspired projects. This year our kindergartners created the "Vehicles of the Future" and our elementary students created 3D story maps and then coded a bot to travel through their stories. The goal of this interactive day is to invite the community to partake in our hands-on program and showcase our student's diligence and innovative ideas at all ages.
Additionally, we enhance our STEAM program in ways that grant our globally-minded students the opportunities to collaborate not only in the community, but throughout the world. Our program offers a unique collaboration with The Massachusetts Institute of Technology (MIT) which includes a series of in-school challenges that focus on the juncture between the five STEAM disciplines, including bioengineering, robotics, and computer coding. This provides our students with opportunities to learn directly from researchers at one of the world's leading STEAM institutions.
Students also have the opportunity to further collaborate with MIT in the Creative Tech Club. In this club, students turn everyday objects into touch pads and combine them with Internet technologies to create art and solve engineering challenges. The club encourages students to think of themselves as makers and agents of change, and reaffirms the "Maker's Mindset," that everyone is creative, inventive, and imaginative.
Given the importance of creativity and innovation for the future, it's important to ensure that the arts provide students opportunities to use their knowledge and skills in ways that are practical and applicable to the real world, at all ages.  Every child isn't inclined to grow up to become a scientist, engineer, or designer, but it's important every child grows up knowing how to think like one. With STEAM education, schools need to make sure students are ready for many of the challenges they will face, and to create an environment where "Every Student Succeeds" is not just an aspiration.
For more, see:
Katie Lopez is the Visual Art Coordinator at The Village School in Houston, TX, where STEAM has been the center of their curriculum since opening in 1966.
---
Stay in-the-know with innovations in learning by signing up for the weekly Smart Update.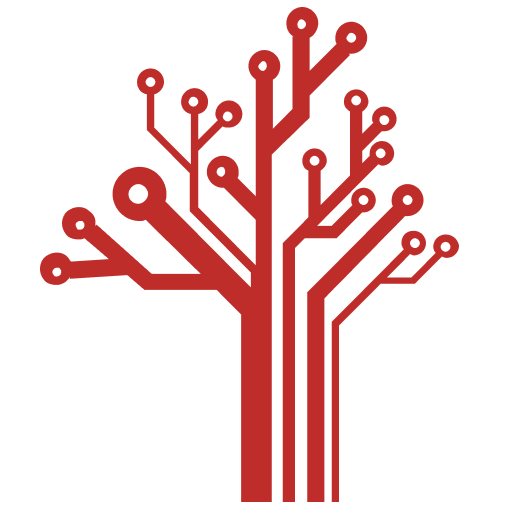 Getting Smart loves its varied and ranging staff of guest contributors. From edleaders, educators and students to business leaders, tech experts and researchers we are committed to finding diverse voices that highlight the cutting edge of learning.