A Tool for Finding Better Ways Forward in Everyday Challenges: Innovators' Compass
"Powerful." "Accessible."  These words buzzed through the crowd in workshops at the SXSW EDU, NSTA and Deeper Learning conferences—and the US Conference on AIDS—as people "unstuck" real challenges together using a free tool with 5 common-language questions.
Back in a second-grade classroom, a teacher gratefully put this tool in students' hands to resolve their own playground conflicts. Some highlights:
Who's involved? (our People): Us
What's happening? Why? (our Observations): Talking. Playing. They always play tag. People keep telling on people. They xclood[sic] me. People standing on the bottom [sic] of the slide.
What matters most? (our Principles): Fun, running, safe, free choice, people listen, being included, agree on our own rules
What ways are there? (our Ideas): Here they drew pictures—new games, rules, props and signage.
What's a step to try? (our Experiments): Recess, of course! They quickly made their ideas with whatever was handy and headed out.
They again noticed "What's happening?" and, like the boy pictured on the slide, made changes.
The quiet "xclood"-ed child—bussed from inner city to this suburb—used the tool privately to explore his experiences. With his permission, the teacher engaged the class on topics he raised, including the "Why" they'd left unexplored above. It was reported that afterward, the student found his own voice in class.
Welcome to Innovators' Compass.
Innovators' Compass is a powerful tool that helps people move forward in any challenge, big or small—in one usable, shareable picture.
https://www.youtube.com/watch?v=rk9_PLw1NjA
It's the passion work of Ela Ben-Ur, MIT alumna, former IDEO coach, Olin College Adjunct Assistant professor teaching courses from product design to life design, and parent. She's sought common ways different practices move us forward—from her field of design thinking, to reflection, leadership, software development, and community organizing practices, to our every day "aha moments." And, through countless iterations, with and by educators around the country, strived to make these accessible for any person and moment.
The same language in different paper and digital formats, all free on the website, unstuck SXSW participants and preschoolers, plus plenty of confessed adult users.
The website is full of pictures and stories. Students iterate their STEAM projects. A teacher does a quick, needed mental reset. Teachers, parents, and administrators collaborate to plan activities or support individual students' dreams and challenges. Families navigate tough transitions. A company develops new products. Communities build their capacity for problem-solving.
"I use the Innovators' Compass almost daily as the framework for problem-solving conversations with students. It provides a framework to take notes during an initial conversation and a plan for action if that's what's needed. It's not uncommon to find our tables littered with compasses by the end of the day, some forgotten, but most having served their initial purpose and having now become evidence of the value our space brings to our campus," said Dan Ryder, High School English teacher and Innovation Center Education Director
Why Innovators' Compass, Why Now?
Name and nurture your students' natural "observations," " ideas", and "experiments."
Build their foundation for, and connection between, practices from STEAM to SEL.
Help them (and yourself) break down barriers and make things better together: big stuff, and all the little stuff along the way.
Even—make that

especially

—when we feel there's no space (in our classrooms, schedules, budgets, or brains) to do these things, a little Innovators' Compass goes a long way.
What if the world had some common language for approaching open-ended problems (as we do for closed ones like 2+2=4)?
So start now! Three Ways to Use Your Innovator's Compass
Start with something a little stuck that just you are doing or planning. You can…
Just peek at your Compass (on your phone, wall, or in your head) for a quick unstick:

"OK, What matters most right now?" or "Great observation! Any ideas?"
Map your challenge on any paper, board, or screen.

 Draw the circle and four lines, just list the questions, or use a free worksheet or app.  Let your thoughts out—you can add a "?" when you're not sure.
Use it with other tools you love.

Don't forget to try your experiment and notice what happens! Below, a teacher invited students to tackle individual challenges (this student chose a math test) as a warm-up for project compasses and followed up the next week.
Where were your breakthroughs? Did you feel how you moved around your challenge—its present, future, details, and big picture? That's what many practices remind us to do: seek enough real details till observations become "aha's!" (busting assumptions or generalizations) and experiments happen (not stay fuzzy ideas). See a bigger picture till you find very different principles that might matter, or ideas to achieve them.  All with, and for, everyone involved, starting by seeing each other together in a shared circle.
You can follow the numbered path or bounce around—whatever moves you forward. Scrap it, keep building on it, or save it in an "atlas" of challenges you've navigated.
What's Next?
Get free resources and tips for groups at innovatorscompass.org.
Use and share them.
Share back #innovatorscompass experiences on Twitter—as you'll find many others have done.
It took years—with experiments, honest observations, and new ideas from many people—to get a tool that can be passed person-to-person and make a difference in whatever they're trying to do. Those moments will always matter most. It's now also time for larger-scale ways to share Innovators' Compass and measure its impact.  At either scale, people are still at its center, so please reach out to help!
For more, see:
---
Stay in-the-know with all things EdTech and innovations in learning by signing up to receive the weekly Smart Update. This post includes mentions of a Getting Smart partner. For a full list of partners, affiliate organizations and all other disclosures, please see our Partner page.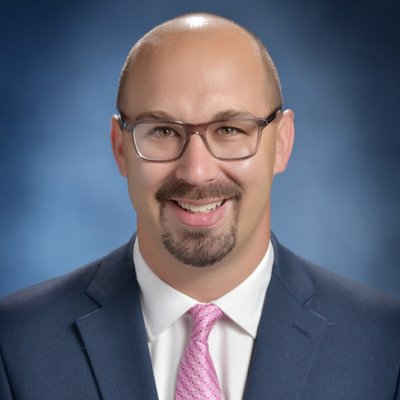 Dr. Justin Aglio is the founding senior director for the Readiness Institute at Penn State. In addition to his duties at Penn State, he is a visiting LearnLab fellow at Carnegie Mellon University, Getting Smart columnist, and a member of the Remake Learning network.