Curating Content for Classrooms, Families and Students
Educators today have a lot of responsibilities when it comes to teaching. We have lessons to plan, curriculum to write, assessments to create, and information to share. Because there is so much information being exchanged between home and school, there can be a lack of consistency or it can become confusing with knowing where to access everything that is needed. Technology provides many options for facilitating these tasks and has served to streamline a lot of the workflow in our classrooms and schools.
Teachers now can use a variety of apps and web services for sharing information, delivering content, providing resources, and connecting with families. Teachers may choose to use their own resources or a personal Google Drive to store documents and for managing these tasks, but it can become a challenge to balance between the different platforms. Sometimes the choice is made when teachers are part of a school that uses Microsoft or Google. Having a way to streamline the workflow when it comes to sharing information, providing resources, accessing student projects, and providing students with options for showing evidence of learning, would definitely be a benefit, especially with time being a challenge.
While there are different tools that we can use, there are some that educators continue to find new ways to implement them into the classroom and also into daily life as well. Many of the digital tools that we use in our classrooms can be used by our students and their families for purposes beyond education, which is something that I try to stress in my classroom and when I have time with parents. Finding a tool that serves multiple purposes is highly beneficial in education today.
One tool that has continued to be used more in my own practice and that has educators creating new and innovative ways to use it is Wakelet. This versatile tool can be used for more than just content curation. It can be used to create a flipped classroom, provide access to different activities and resources for students to use when completing a lesson and much more. It is a great tool for curating content for students or to collaborate with colleagues.  We can also have students create their own Wakelet collection to save articles and websites they gather from their research. Beyond serving the underlying purpose of content curation, it builds student skills in digital literacy and learning to process information.
For students who need to create a multimedia presentation, doing the research and putting everything together into a presentation tool can be time-consuming and possibly overwhelming for some. However, when using a tool like Wakelet, students can simply place or curate all of the resources for their project into one collection and then share the link with their teacher, who can then create one class collection. A class collection helps students to gather their information and store it in one digital space that is easily accessible and also promote collaboration. Using digital tools in this way is great because the discussions don't have to end when class does. These tools provide ways to get students talking and sharing their ideas, so that classroom collaboration can occur beyond the physical space and time.
What Can You Do With a Wakelet?
It is always fun to learn about the new features of digital tools we are using in class, whether we happen to come across them on our own or other educators share how they are using the tools in their own practice. With Wakelet, the team is invested in improving their product and does so by continuing to seek feedback from educators as it grows and explores new ways to help educators and students. One recent update that I really like is the creation of Mood Boards.  A mood board is a more visual way to organize Wakelet collections. It increases accessibility by enabling the collections much easier to view depending on a person's preferences.  I
In Wakelet, there are now four different ways to display information: Grid View, Compact View, Media View, and Mood Boards. My personal favorite is grid view because as a visual learner, I process information by focusing on distinct patterns and layouts and this makes it easier to find what I need. It is easier to look at the images, make comparisons between resources, and quickly find a specific resource because it is easier to navigate. If you want more resources with less space taken up on the page, the compact view shows the link and includes a brief description.
Using the mood board makes it easier to personalize the board in a way that makes sense for you and your students. Media view is great for telling a story, creating a lesson plan with resources, and working on projects together. If you use other tools like Flipgrid, or YouTube, you can play these videos right from the Wakelet page which definitely saves time if presenting material in a classroom.
Ways that I have used Wakelet
1. Brainstorm Ideas: Teachers can create a collection and enable collaborators to post an idea, share thoughts, or ask students to share and create their own resources. It is a quick way to create a collaborative space for brainstorming, problem solving and creativity!
2. Curate Content: There are a lot of different materials I use for my classes in addition to keeping track of the blogs, podcasts, videos, and other websites that I explore for my own research. Wakelet makes it easy to save links, especially with the Chrome extension. It is easy to create Collections and to choose the best layout to meet your needs.  I also enjoy saving bookmarks to the Wakelet page.
3. Project-Based Learning: For PBL, my students added their presentations and resources to our class collection which gave them the opportunity to look at the other students' work. It was a good way to also share with our global classroom peers who could explore different interests and topics.
4. Collaboration: It facilitates better collaboration between teachers, whether in the same school or for providing materials for substitute teachers or co-planning. Wakelet provides an accessible and versatile space for teachers who want to collaborate and share resources between their department or within a school. We can also empower our students to build their collaborative skills by using these digital tools in their own learning paths. It is really easy to promote anytime, anywhere collaboration with this tool.
5. App Smashing: One thing I learned about recently was the use of Listenwise and the ability to app smash these two tools together. I recently started using Listenwise in my classroom and you can create a Wakelet collection which includes Listenwise stories within the resources that you have. It's a nice way to give students access to different content and provide options for writing, evaluating or making comparisons between the different resources or primary sources. Also, try Flipgrid shorts videos with Wakelet for a combo that offers a lot of possibilities. Create a video right within Wakelet for providing an opinion based on the theme, offering feedback on a project or discussion, or provide a more detailed explanation for a concept.
6. Student Presentations and Storytelling: Have students create their own Wakelet collection that can be used for a variety of options to build skills in the content area as they gather information. Rather than using the traditional presentation formats, whether tech or no-tech, students can add images, videos, audio, links, text and more into one easily accessible space for class. Students can also tell a story or collaborate with peers to write a story and include various formats to make it more engaging.
7. Group Projects: Finding time to work in the same physical space can be a challenge, which is what makes having tools like Wakelet even better. Whether as part of a group research project or for use as a weekly collection to store all the projects for easy access to display in the classroom.
8. Scavenger Hunts: My friend Laura Steinbrink (@SteinbrinkLaura) came up with the idea to create a scavenger hunt using Wakelet. She gave instructions and added relevant resources to the collection. Using this can be a way to engage students in more active learning and provide a variety of learning materials beyond the traditional ones used in class.
9. Blended Learning: Whether students cannot be in class because of schedule conflicts on certain days or if a substitute teacher is in the classroom instead, Wakelet can help to create asynchronous lessons and used for blended learning. Design the collection with the resources needed and directions for steps to take and students can have a more personalized learning experience and will be able to continue learning on days when a substitute teacher is in the classroom.
10. Digital Portfolios: Students can add samples of work they have done and be able to share it easily with one link. Whether students have projects done using digital tools, want to upload images of non-tech evidence of learning, or record videos, there are many possibilities. A good way to show student growth as they progress through school.
Find out more by checking out the Wakelet website or following on social media with the #WakeletWave. There are many ways to use tools like Wakelet and other platforms.
For more, see:
---
Stay in-the-know with innovations in learning by signing up for the weekly Smart Update.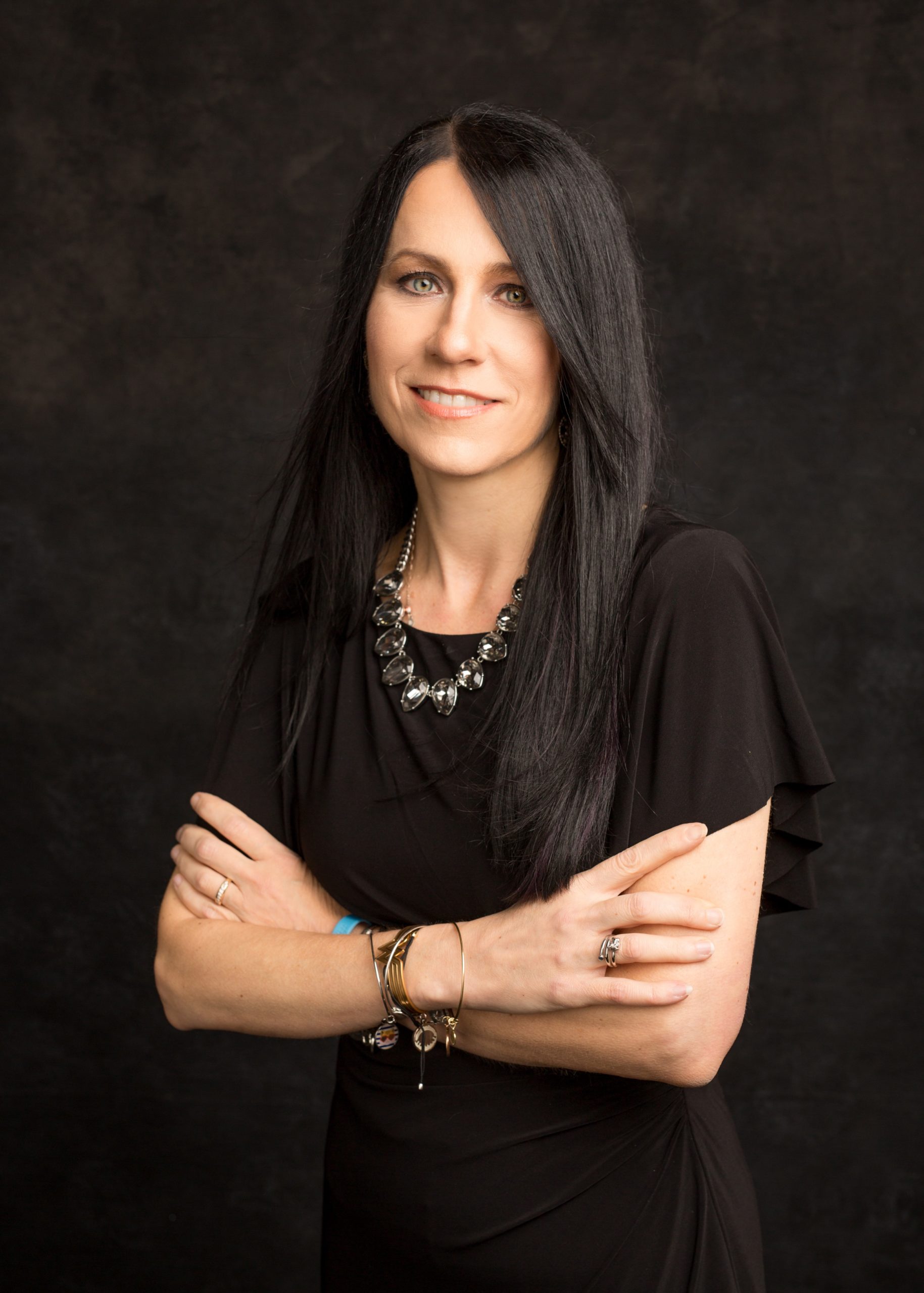 Rachelle Dené Poth is a Spanish and STEAM: Emerging Technology teacher at Riverview High School in Oakmont, PA. Rachelle is also an edtech consultant, presenter, attorney, and the author of seven books, her most recent Things I Wish [...] Knew includes stories from 50 educators. Rachelle is an ISTE Certified Educator. Follow Rachelle's blog at www.Rdene915.com.