4 Ways to Ignite Your School's Makerspace
By Todd Burleson
I've been called the "Willy Wonka of school librarians" because I, with the help of multiple educators, transformed our traditional library into what I call an IDEA (Innovation, Design, Engineering, and Art) Lab. What's an IDEA Lab? It's a learning space full of flexible furniture, robotics, engineering tools, iPads, laptops, and sewing machines. Children have a passion for learning and creating, and it's my hope that the IDEA Lab will help keep that light bulb glowing.
As an elementary educator for most of my career, I've had the privilege of working with a variety of learners, from inner-city students in North Carolina to students at the university level in Chicago. I found my true calling as the librarian at Hubbard Woods Elementary in the Winnetka School District in Illinois.
To create the IDEA Lab, I used my experience as a classroom educator to create a library curriculum that supports classroom teachers' lessons, marrying the idea of books and bytes. Daily activities include robot bowling, using robots to paint pictures, and filming and producing music videos starring (you guessed it) robots! The students love the different options; it gives them space to find what they really love to do. Children will choose the activity they are most attracted to, and with time, they develop a skill out of it.
For other schools interested in turning their own library into an IDEA lab of their own, here are four insights that will help make it happen:
1. Collect your inspirations in one place.
In 2015, I received a lump sum of funding from my parent teacher organization (PTO) to help transform our traditional library into a flexible, collaborative makerspace. One of the conditions of the funding was that we needed to spend it in a certain amount of time, so we had only four to five months to make some big decisions.
Luckily, when the PTO asked what I needed to create the space, I pulled out a huge three-ringed binder of photos, drawings, and ideas that I had collected over the first few years I was a librarian. I had been searching the Internet and library magazines for ideas and inspiration. The binder was ready before we started, and that helped my PTO realize that my dream was a good dream and they wanted to support it. Using pictures of furniture and spaces was a great way for me to communicate my ideas and make them come to life.
2. Don't invest in the same technology everyone else does.
During the process of building our makerspace, a group of parents and teachers visited schools all over Illinois, Wisconsin, and even Colorado to see the spaces that other schools had created. During our visits, we asked librarians and teachers thoughtful questions about what tools they liked the most and what ones they felt they could live without.
For example, one of the things that most schools told us when they were first starting out is that they felt the pressure to get a 3D printer. At every school we visited, someone said, "If we could do something different, when we were first starting out we would not have gotten a 3D printer, and would have put that $3,000 into XYZ." So because we knew that, we didn't put a lot of money into 3D printers until later on in our development.
3. Showcase the cross-curricular value.
I love to incorporate coding and robotics into my library, and the kids love it too. Part of my role as librarian is to help classroom educators see the cross-curricular value that coding and robotics have for students. For example, robots and social studies seem like two different worlds, and it's my job to connect them. A big part of the 1st-grade curriculum is learning about our community. To support the classroom during library time, the students and I created a Lego city and used the KIBO robot to navigate around to the major landmarks. Students thoroughly enjoyed the activity, and the classroom teacher was able to see the connection that robotics has to their curriculum.
4. Incorporate digital and physical tools.
We have a wide variety of engineering tools and materials that I use alongside traditional robots to encourage students to prototype solutions to problems. My kids and I like to use Rigamajig because they can prototype and build BIG things like cars, chairs, and benches quickly and easily. With the addition of the simple machine add-ons, we've been able to introduce complex concepts like cams, cogs, and pulleys in ways that kids can physically understand them.
In our library, we also have a variety of 1:1 devices for our students to use. The ability for students to create and share documents via Google Drive has really changed the way we think about writing and researching together. So many of our apps now sync with Google Drive, which makes collaboration easier and helps make the workflow much less laborious.
Although some may think cardboard boxes and sewing machines are non-traditional makerspace tools, I would strongly disagree! We believe in having students learn valuable skills and appreciate the process as much as the final product. To that end, we have put a lot of emphasis on both hand-sewing and sewing machines. We've created a sewing progression for students K–4. Kindergarteners begin with simple hand-stitching projects and, by 4th grade, we're doing quite complex patterns, hemming and stitching.  It's exciting to see them gain confidence and skill.
We have a massive Lego wall and tons of cardboard, cardboard tools, and a variety of hand tools. We know that saws and drills can hurt kids, but why keep a good tool away from them when it makes the work easier and you can teach them how to use it safely?
One of my idols, Gever Tulley, said, "Children can build anything, and by building anything, learn anything." Our IDEA Lab is a balance of high- and low-tech tools that encourages students to explore learning in a whole new light. Hanging in our IDEA Lab is a giant lightbulb (found online from a thrift shop in Paris). It glows the words "IDEA Lab" in our space, which is symbolic of the passion kids have for learning about the world. I'm lucky that I get to have a space to help kids explore the things that will "light up" their own metaphorical lightbulbs!
Todd Burleson is the librarian at Hubbard Woods Elementary in the Witnnetka School District in Witnnetka, IL. School Library Journal named Burleson the 2016 School Librarian of the Year. Read his blog here, and follow him on Twitter @todd_burleson.
For more, see:
---
Stay in-the-know with all things edtech and innovations in learning by signing up to receive the weekly Smart Update.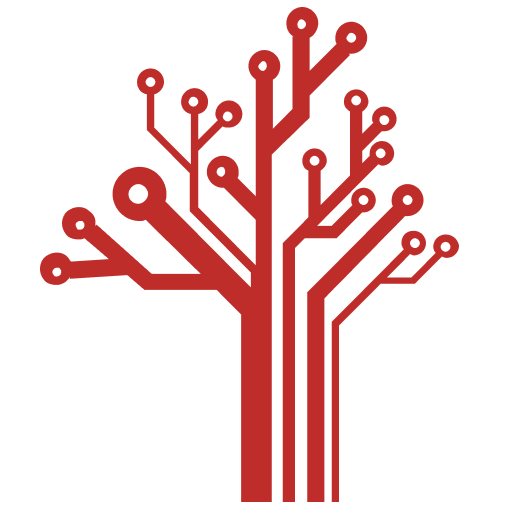 Getting Smart loves its varied and ranging staff of guest contributors. From edleaders, educators and students to business leaders, tech experts and researchers we are committed to finding diverse voices that highlight the cutting edge of learning.