Letting Students Lead School Culture
Ever since I began teaching 28 years ago, I have always been interested in student voice and ownership. Maybe it was because my bachelor's degree was in journalism and my initial career was media. Maybe it's because I never felt like neither I, nor my peers, ever had as much say in our education and learning as I think we could have or should have. Maybe it's because I think finding one's voice and the leadership required to take action on that voice are the hallmarks of real learning and self-actualization. Regardless, over and over, I've seen the power of students when they are engaged in pursuing work they have chosen or helped create and are willing to take responsibility for.
Throughout my collective experiences as a teacher, advisor and site leader, I have consistently witnessed students producing amazing, powerful, relevant and impactful work when given the opportunity and support. One of those experiences that truly transformed me, my students and our school was when I was a Student Activities Director/Leadership Advisor for six years at Buchanan High School in Central California. My students produced amazing projects that impacted the culture of the school, as well as the overall student experience for many.
Current experts and leaders in career development, learning development and future-readiness are all demanding that students master a variety of skill sets. Many are emphasizing the increased importance of collaboration and problem-solving skills. Additionally, many are acknowledging the importance of developing empathy and social-emotional skills in students in order to succeed professionally and personally in the 21st century. These foundational goals – centered on real preparation for a dramatically changing world – are influencing educators who are beginning to ask more and more about what learning experiences, environments and challenges students should have. It's with this in mind that I'd like to challenge all of us take full advantage of the power of students in working to improve our school campuses and climates, as well as increase learning opportunities for all students.
When I began teaching student leadership in 1998, I made it my mission to recruit as many diverse student leaders as I could, as well as challenge said leaders to reach and connect, personally somehow, with every student at the school. As an educator, it always bothered me that we had students that dislike school, didn't feel that there was something there for them and were not connected in any way to people or pursuits at the school.
I made this the collective mission of my leadership classes. Less than a year later, Columbine happened. And we were reminded, more than ever, that we should be striving to help people feel connected to their peers, school and community. Since then, we've been reminded repeatedly. But typically, educators attempt to address these challenges – which are cultural challenges of a school – by launching adult-led programs, initiatives and policies. Rarely do we look to our students to help address these issues.
I challenged my students by sharing with them the mission and vision. We adopted the Pearl Jam song "Jeremy" as our anthem in discussing with one another how to connect to the disconnected.
Students can gain valuable career and life skills as leaders, all while having a significant impact on their peers, their school and their community. Here are six categories that provide outlines and specific examples for how student leaders can create and implement avenues for all students to experience a positive school environment and a new, deeper level of learning:
1. Service-Based Learning
We've known for a long time the benefits of students getting involved in service-based learning opportunities. They have often participated in order to meet college admission goals, school graduation requirements, student club expectations and more. Educators have embraced it knowing that it transforms the learner. It's a great thing to get students to volunteer and perform service activities–but it's even better when students get one another to do it as well.
For us, it started with a successful blood drive that originated as a rather typical one-day high school blood drive that eventually grew to a three-day event, memorializing a founding staff member. Students recruited their peers, parents, community leaders, teachers and staff to donate. Each year, the students broke the previous year's record and expanded their means of marketing, incentives and outreach.
Once students got service-based education in their veins (pardon the bad pun), it spread to all events and activities. There was a Student Fashion Show (called Ambiance) that became a successful fundraiser for our local children's hospital. It began in 1999 and still continues to day. Our talent shows and other performance-based events started benefitting local hospice centers, children's' advocacy groups, local non-profits and others. We added events like Community Service Saturdays where my students would organize various service events around the community with non-profit agencies and partners, while then promoting the opportunities at school to get others to sign up to participate. It's one thing to volunteer, but leadership comes in when you create opportunities for others to serve and volunteer. Soon, events became vehicles for service and education. Everything from a car show to a rally to homecoming had to include some sort of service component.
Students challenged one another and then helped lead the school in institutionalizing all of the above. We often say we want to teach empathy in school–with that in mind, I would argue that we need to create opportunities for all students to experience empathy through school.
2. Social-Emotional Learning
Adults have long worked to lead positive school culture through various character education programs. But again, they are more successful when students create and lead the implementation. After a series of issues on campus related to racial intolerance and insensitivity, leadership students decided to address the issue and challenge with "Harmony." These brave and courageous students created a Diversity Talent Show that not only featured and promoted every culturally and ethnically diverse group on campus, but also worked to include those whom they thought were the most marginalized or ignored on campus – Special Education Students. This show, which also began in late 1999, also still continues today. Students and teachers have repeatedly agreed that this unique show goes a long way in educating and challenging all students, staff and community members to promote not only tolerance, but acceptance (see http://bit.ly/HarmonyShow).
I'll say it again–we want students to have empathy skills? Well, we have to providereal-worldd opportunities for all students to grow those skill sets.
3. Noontime Activities
These were an unexpected gold mine of school culture building that initially were underestimated by both students and yours truly. They began as a means of me establishing a baseline leadership assignment that required a team of students to organize, collaborate and produce an event on a more immediate and rudimentary scale. After all, the audiences were captive to some degree in that students had to remain on campus during lunch (except for seniors), and were often looking for things to do.
It was also a way to test our core mission of reaching out to all students. Leadership students had to reflect on creating activities and events for various audience size, focused interest groups, different facilities and venus and more. They needed to identify what different students would have interest in and then deliver a customized activity or event to them. Initially, they started with typical games, activities and events.
In time, they began to expand into live music and performances, guest speakers, career events, specialized video showcases, student event committee opportunities, student recognition events and even student feedback focus groups. One of the most successful programs they created and launched was the The Guest DJ Program. This is where any student, or team of students, could submit an application to play music at lunch. They had to follow some very simple rules about appropriate language, but could play any genre of music they wanted to. We had students take charge for the day and share their love of everything from country to speed metal to rap and more.
4. Student Recognition
This began with students recognizing other students on campus for co-curricular and academic success (athletics, performing arts, academic awards, service awards and more). But like all good things launched by students, it also grew. Eventually, our students were sending happy birthday wishes to students on their 17th birthdays (at the time, this was the age at which they could donate blood). Then, my students began to reach beyond the boundaries of school to find opportunities to recognize students. If any student did outstanding work – on everything from scouts to a local bowling league – my students found a way to publicly recognize them at school. Our students continually sought out those who had not been in the spotlight on campus and found ways to recognize their contributions to both school and community.
5. Professional Events
My students took ideas from the professional community, and then replicated them for the high school student audience. One great example was our Young Women's Conference. We took the model right from our local/regional event where professional women gather to hear experts on a wide range or career, health and other issues. Juniors and Seniors opted in for the day, where they attended workshops of choice, heard keynote speakers, and had a formal business luncheon. It was empowering for those that attended, as well as for those that organized the event. Other examples included Student Art Shows, Guest Speakers, Car Shows, Human Relations Days, Black History Month Blues Concerts and more – all organized and led by students for students (with a "something for everyone" approach, as well).
6. School Improvement Projects
Long before there were #20Time or Genius Hours, I challenged my student to identify an issue or problem and campus, and then design a solution to address it. There was no shortage of problems they identified, or creative solutions they worked to deploy. They included, but were not limited to, parking, food, isolation, school communication, club opportunities, memorializing students and staff members, student access, career exploration, specialized activities and events, campus cleanliness, staff recognition, student recognition and many more. Students had to publicly identify their chose issue or problem as well as announce their plans to address it. If it required funding, they had to seek financial support both on and off campus. If it required school or district administrative approval, they had to facilitate that. If it required altering or updating school policy, they had to navigate that process. It was the ultimate demonstration of learning as it was personalized, featured voice choice, was public, addressed a real world challenge, was collaborative on all fronts, and was designed to improve the world around us.
As one might assume, this is not designed to be an exhaustive list. If school leaders, classroom teachers and others recognize the collective power of their students, then it only makes sense to allow students to identify needs, challenges, and issues, as well as the potential means of addressing them. I hope that these personal experiences give you an idea of the tremendous positive outcomes we stand to benefit from when we engage and empower our students as leaders, and trust them to collaborate with us on continually improving school culture and learning.
For more, see:
---
Stay in-the-know with all things EdTech and innovations in learning by signing up to receive our weekly newsletter, Smart Update.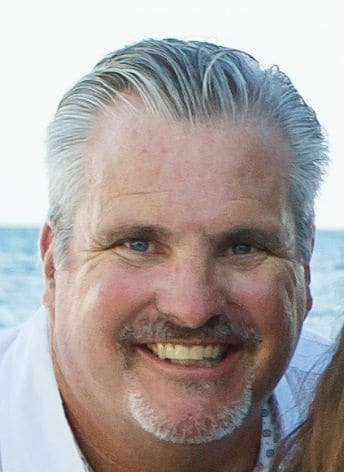 Michael Niehoff is a Getting Smart Columnist. He is a teacher, leader, blogger, and student advocate.