Leveraging Digital Depth Technologies in Education
The Fitbit Flex, the first Fitbit tracker worn on the wrist, was released in 2013. This wearable device helps track the number of steps the user takes in a day and vibrates when the user hit their goal. The Fitbit Flex was a hit. Since 2013, a number of other wearable devices have hit the market, and chances are high that you have seen such devices around the wrist of someone you know, or perhaps you own one yourself.
Fast forward to 2016, when the hot technology was thought to be virtual reality. After years of waiting, virtual reality was finally coming to mass markets with the arrival of the Oculus Rift, HTC Vive, and Sony's PSVR. 2016 also saw the release of the augmented reality phenomena Pokémon Go, a game where people searched physical reality in search of holographic Pokémon. The success of Pokémon Go in many ways signaled the arrival of augmented reality to the mainstream.
All three of these technologies – wearables, virtual reality, and augmented reality –  have ridden the hype train in terms of the consumer market, and they are a current source of excitement for many education stakeholders as they make their way into the educational technology world and begin to be applied to learning. Because of the hype surrounding these technologies, it is important for educators to have a frame for thinking through the various ways that they might be employed for learning and what the implications of using them might be.
KnowledgeWorks' most recent strategic foresight publication, Leveraging Digital Depth for Responsive Learning Environments: Future Prospects for Wearables, Augmented Reality, and Virtual Reality, explores how wearables, augmented reality, and virtual reality might be used to create responsive learning environments. If these technologies are used thoughtfully, they have the potential to increase student engagement, personalization, understanding of others' experiences and perspectives, self-awareness, critical thinking, and student agency. They can assist educators and other education stakeholders in creating experiences characterized by immersion, embodiment, contextualization, and self-awareness.
To take a look at what such learning experiences might look like, the paper illustrates five vignettes taking place 10 years in the future:
MentorConnect: Responsive Assistance for Learners

 – Information collected from a wearable device helps to deliver just-in-time supports for a fourth-grade student having difficulty approaching a homework assignment. A linked app reminds her that she can ask for help and helps connect her with the relevant educator when she needs support.

Learning Matrix: Digital Build Out Closes Resource Gaps

 – Using digital tools, educators have turned unproductive or abandoned buildings such as old warehouses, shopping centers, and public buildings into venues for compelling, high-quality learning experiences. In so doing, they are helping learners access resources, learning experiences, and specialist teachers that are often not available in poor or rural schools and districts.

Holistic Assessment: Authentic Performance, Evaluation, and Reflection Support Deep Learning

 – An assessment tool powered by augmented reality, wearables, and audio and video capture provides a way for students to immerse themselves in realistic future learning and work settings while honing their collaborative and creative practices and reflecting on their performance with trusted, knowledgeable professionals.

Changing Bodies, Minds, and Policies: Deep Empathy through Embodying the Other

 – Education policymakers and administrators "walk in the shoes of others" through immersive narratives provided by virtual reality and other digital technologies to foster empathy and perspective taking in order to help craft policy.

Digital Graffiti History: Students Explore Their Community and Local Heroes

 – Students become local historians and storytellers through the use of augmented reality to create digital graffiti consisting of three-dimensional overlays of text, images, and video, turning their neighborhood into a living history book.
These future vignettes explore ways in which wearables, augmented reality, and virtual reality might mature over time and merge with each other and with other forms of technology. They also illustrate how these technologies can add different degrees of digital depth, or the layering of data, computing, and connectivity, onto physical environments.  The digital depth spectrum shown below consists of three kinds of spaces:
Enhanced physical spaces

alter the physical world by applying a thin layer digital information capture, sharing, and feedback.

Hybrid spaces

 use multiple digital layers and more extensive computer-generated content, connectivity, and experiences to enable experiences that have a higher degree of digital immersion but which are still anchored in physical space.

Fully digital spaces

provide full immersion in digitally created environments with little reference to physical space.
Thinking through how digital depth might contribute to teaching and learning can provide a frame for evaluating possible uses for wearables, augmented reality, and virtual reality. In addition, the suggestions below can help you explore potential uses of these technologies in your setting.
Try it out. Wearables, augmented reality, and virtual reality are all available at a range of different price points. Develop a plan to test them out and to consider how you might leverage them for learning.
Ask a learner. Students are often early adopters. Ask your students how they might use wearables, augmented reality, and virtual reality in school.
Explore key learning design questions. Consider how the immersion, embodiment, contextualization, and self-awareness that these technologies afford might help create learning environments and experiences that address specific learning goals. A few key learning experience design questions might include:
In which activities and practices might the personal feedback provided by wearable devices enhance students' self-knowledge and agency and influence their performance?
Which complex concepts, intellectual frameworks, and collaborative settings might benefit from rich visualizations?
How might experiences that enable the immersion and embodiment offered by augmented reality and virtual reality support the development of perspective taking, empathy, and social-emotional skills?
Seeing past the hype surrounding new technologies can be difficult. By developing a frame for assessing the potential impacts of wearables, augmented reality, and virtual reality, educators can leverage such technologies to help create responsive learning environments for the learners whom they serve. To explore further, download Leveraging Digital Depth for Responsive Learning Environments: Future Prospects for Wearables, Augmented Reality, and Virtual Reality or the accompanying poster.
For more, see:
Jason Swanson is Director of Strategic Foresight at KnowledgeWorks. Connect with him on Twitter: @JasonSwanson 
---
Stay in-the-know with all things EdTech and innovations in learning by signing up to receive our weekly newsletter, Smart Update.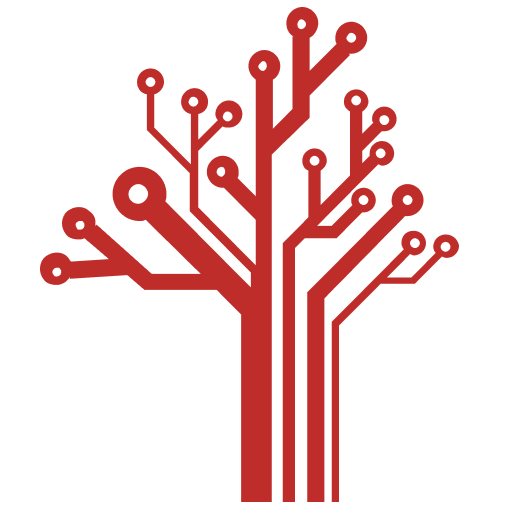 Getting Smart loves its varied and ranging staff of guest contributors. From edleaders, educators and students to business leaders, tech experts and researchers we are committed to finding diverse voices that highlight the cutting edge of learning.