Project-Based Learning Q&A
By Kristin Cuilla, Emily Liebtag & Tom Vander Ark
Project-based learning is a great way to develop collaboration, critical thinking and communication while boosting student engagement and ownership. But it can be complicated. If you have 150 eighth graders, it's hard to make sure everyone has powerful learning outcomes.
At a recent conference, we collected a few questions about project-based learning (PBL) that we didn't get to address. We've collected some solid answers and great examples.
And speaking of conferences, New Tech Network is gathering this week in St Louis. The theme is Making it Relevant: Connecting School, Opportunity & Equity. Have a great #NTAC17!.
Here we go:
What is the first step to start
project-based learning
 in a school that runs a very traditional content-based environment?
1. Find inspiration. For inspiration, check out the 100+ Project-Based World blogs on Getting Smart. Check out the Resources tab on the Buck Institute for Education's website and you will find the Project Planner and another link to the Project Search.
2. Visit schools. If possible, visit a couple great PBL schools. Our list of 100 Middle and High Schools Worth Visiting includes the best PBL schools in the country. Visit Da Vinci Schools, High Tech High and HTH GSE, or schools in the New Tech Network.
3. Do a project yourself. Revisit what it feels like to engage in a project with a deliverable on a timeline. If you need ideas, see the New Tech Network PBL resource site.
4. Start small. Carlos Moreno, Co-Executive Director of Big Picture Learning, shares that you don't have to abandon traditional content if you want to start using projects. Take a unit or set of standards you have to teach (or have taught many times in the past) and reframe it so that students have a driving question, engage in meaningful inquiry and create a purposeful product that they share with a real-world audience.
5. Get support. Principals should support learning experiences that help them develop PBL mindsets (see below). In Preparing Teachers for a Project-Based World, we wrote about the necessary shifts in preparation and development in order for educators to help create project-based, deeper learning environments for our students.
6. Be Authentic. There are no silver bullets in education, but authenticity is the most powerful enabler for improving learning dynamics for ALL students. Authentic projects that are connected to students' lived experiences address much of what's important about learning. Check out authentic projects from New Tech Network.
7. Check out popular resources. Download the PBL Quick Start Guide for Teachers, see the Project Management Toolkit for Teachers from PMIEF, and order a copy of Buck Institutes PBL Starter Kit.  
Is PBL appropriate for elementary students?
Yes. Inspired by Katherine Smith Elementary in San Jose, New Tech Network developed an Elementary Model that employs the key design elements that make NTN schools successful: outcomes that matter, teaching that engages, culture that empowers and technology that enables. These design elements are adapted for elementary schools in ways that ensure they are developmentally appropriate for younger students.
Aaron Brengard, the principal of Katherine Smith, describes the model in this video:
You can start with a small application project at the end of a unit, but when you go wall-to-wall projects like Katherine Smith or Bulldog Tech, here's what it looks like:
See NTN elementary PBL rubrics and literacy practices. And check out the 2017 Best in Network winning project, Dare to Dream in Color, by Washington Discovery Elementary, Plymouth Indiana. This project focuses on student agency and New Tech has great Agency Rubrics.
Has agile development and design thinking been successfully incorporated into PBL?
Yes, increasingly principles of lean startup, agile development and design thinking show up in PBL at leading schools including High Tech High (San Diego), Design Tech High (San Mateo) and One Stone (Boise).
For more, check out this article from Project Mangement Institute on the adoption and adaptation of agile methods for use on large projects in large organizations.
Is Trello an option to practice lean project management?
The 200 schools of the New Tech Network share Echo, a PBL platform that helps teachers find, adapt or create powerful integrated projects.
Our friends at Napa New Tech High said Trello, Asana and Favro are all project management tools that help teams navigate complex projects simply. Trello and Asana have strong reputations, while Favro is a relatively new player. They (and we) also use Slack and Wunderlist to support team communication and task management.
How do you help student
build teams and manage conflict
?
Buck Institute editor John Larmer said, "It's important to build student independence; you can't just turn them loose and expect them to be able to effectively function autonomously. Scaffolding includes co-crafted norms, practices and routines. And teachers should be clear and explicit when talking to students about how they are practicing the habit of independence."
Here are a dozen tips from Larmer for when student teams aren't working well together:
Discuss teamwork with students, drawing from their past experience, noting what it looks like when it goes well and what can go wrong.
Develop clear criteria for teamwork; create a collaboration rubric or another list of expectations/norms. Post guidelines on the classroom wall.
Form teams by carefully considering who would work well together. If a particular student needs extra support or understanding (or, shall we say, special handling) put him or her with the right teammates.
Have each team write (or give them a template) and sign a contract that spells out their agreements about working together and the steps to be taken when they don't (do NOT let the first step be "get the teacher!").
Practice collaboration skills before and during a project (e.g., use role-plays, team-building activities, fishbowl modeling, or have them practice on short, fun, low-stakes tasks).
Teach students how to run meetings, play various roles, use conflict resolution skills and use decision-making strategies.
Have students self-assess and reflect on collaboration skills at checkpoints.
Monitor teams closely; sit in during team meetings; hold meetings with teams or team representatives to check in on progress and teamwork.
Only as a last resort, step in to manage the team, or break up the team and reassign members to other teams.
Make it the responsibility of the student and his/her team to stay in touch, tell each other when they'll miss something and find out how to get caught up; this should be part of the Team Contract.
Have a project center (a place in the classroom or online) where important documents are always available. Don't let them rely on you to hand them everything.
Remember one of the benefits of PBL: chronically disengaged or absent students may be more motivated to participate if the project is engaging, and/or if they have a sense of obligation to their team. Or at least will go along with peer pressure.
The PMIEF Project Management Toolkit for Teachers includes a group work checklist that is a useful reflection tool:
Did our group understand the purpose of our task?
Did our group successfully complete the task?
Did we set realistic goals?
Did we move toward our goals?
Did we meet our deadlines?
Did all members of the group share and contribute?
Were tasks equally distributed among group members?
Did our group use our time wisely and productively?
Was our group able to solve problems that we encountered?
Did we save our work in the appropriate places?
Did we discuss a plan for next steps?
Did we communicate well?
Did we resolve problems well?
Did we have regular check-in meetings?
New Tech Network has a new Collaboration Team Checklist suite that allows teachers to assess both individual contributions to groups as well as collaboration among team members. (There are sessions on this topic at the national conference this week.)
What protocols supporting effective project work time?
Protocols and regular collaborative routines can provide a structure for making classroom time and space student-centered, but to still have clear teacher guidance and support. Examples of structures that could be used in different phases of a project and by students at different developmental levels include:
Teachers should practice using protocols themselves when planning and learning about PBL. At Deeper Learning 2017, attendees used a protocol to help facilitate a discussion around their personal equity stories. Teachers at Thrive Public Schools run most of their meetings using tuning protocols to encourage meaningful discourse. Here's an example:
Presentation: Presenters tell the best-case scenario story of their school to the whole group (3 min)
Clarifying questions: Audience asks short clarifying questions; presented respond (4 min)
Probing questions: Audience asks probing questions, presenters respond (4 min)
Audience describes the future: Presenters observe as the group projects five years into the future–what it looks like, sounds like and feels like (4 min)
Audience describes what it looked like in the beginning: Presenters observe as the group looks back to describe how it looked when the work started (4 min)
Audience describes the actions that were taken: Audience describes how the site was moved to the projected present (4 min)
Reflection: Presenters consider whether or not the best-case scenario could have been improved (2 min)
As a project manager, failing to complete a project and meet client requirements isn't an option. How do you practice redirecting resources to ensure the end result?
Ron Berger, Chief Academic Officer of EL Education, offers three important tips:
First, start with a picture of what good looks like. Don't assume students share your picture of a good lab report or presentation. EL assembled Models of Excellence to help.
Second, check along the way. Many teachers consider the final product to be a sufficient form of assessment, but Berger says, "If the teacher isn't assessing all along the way then the final product will not typically show the high quality of success." He explains, "You don't want to undermine the quality of the final product by taking away the scaffolding, but you want a sense of individual student levels of understanding throughout that flow." Ron suggests building in smaller assessments, in some cases on demand assessments, at multiple times before the final project, "Don't wait; check along the way."
Third (and key, according to Berger) is transferring ownership to students. "The most important shift is what happens at the student level." He likes to see students taking the lead with project tracking tools.
Schools that consistently produce high-quality project-based work demonstrate that high expectations are not just a product of individual teacher practice, but part of a school model, culture and community. Three practices appear to be critical to spinning the flywheel of high expectations:
Real work for real clients.

 Authentic challenging work for real clients/audiences makes deliverables count.

Feedback.

 A school culture that brings the outside in and where open feedback is valued. Consistent use of rubrics, examples of quality work and informed peer feedback all help.

Public work.

 Requiring regular public presentations of work creates a global audience, and can lay the groundwork for a legacy of quality.
Teachers at Thrive Public Schools share a Project Development Rubric. The advanced section creates a common picture of quality:
Goals

The goals of the project are tied to specific content area standards and 21st Century Skills.
Goals are rigorous enough to challenge all students.
Goals of the project require the students to use high-order critical thinking skills.
Goals of the project are clearly defined and successfully integrate content standards from multiple subject areas.

Entry Document or Event

Entry document or event seems likely to engage the student's curiosity in a realistic scenario.
Entry document or event establishes a clear role and task for the students.
Entry document or event leads to a list of content-based "need to knows" and next steps.
Entry document or event establishes a clear timeline and assessment criteria.
Entry document or event successfully externalizes the enemy.
Entry document or event engages the students in a real world problem that they can help solve.
Entry document creates a thorough list of relevant, content specific "need to knows."
Project is launched with the help of outside person or entity.

Planning

The project plan includes a detailed description of the various phases with progress checks and benchmarks.
The project has a complete list of resources and materials.
The project has a well thought out plan for implementation.
The project includes a description of student products and how they will be evaluated against the project goals.

Scaffolding

The project has differentiated activities designed to help individual students and groups:

Work as an effective team on a long term project.
Reflect on their "need to knows" and to develop next steps.
Understand the content and make use of the resources available (including any necessary remediation that might be needed).

Assessment

Several rubrics are used to evaluate multiple individual and group products based on the stated content and 21st Century goals of the project.
Assessment includes input from outside sources.

End Product

End product is composed of multiple opportunities for students to demonstrate their learning (multiple products).
End product will be used by an outside person or entity.
End product incorporates the use of a variety of media.
The Thrive staff also uses a rubric to evaluate project ideas including authenticity, academic rigor, applied learning, active exploration, assessment practices and use of technology.
And, as the movie Most Likely to Succeed illustrates, even an epic project failure can be an important learning experience. Buck's Framework for High Quality PBL reminds us that the goals of High Quality PBL are to:
Teach academic content knowledge and skills, and develop deeper understanding;
Build 21st-century success skills such as critical thinking, problem-solving, communication, collaboration and creativity/innovation;
Help students become aware of their own academic, personal and social development; and
Help students gain confidence for meeting new challenges in school and in life.
For more, see:
---
Stay in-the-know with all things EdTech and innovations in learning by signing up to receive the weekly Smart Update. This post includes mentions of a Getting Smart partner. For a full list of partners, affiliate organizations and all other disclosures please see our Partner page.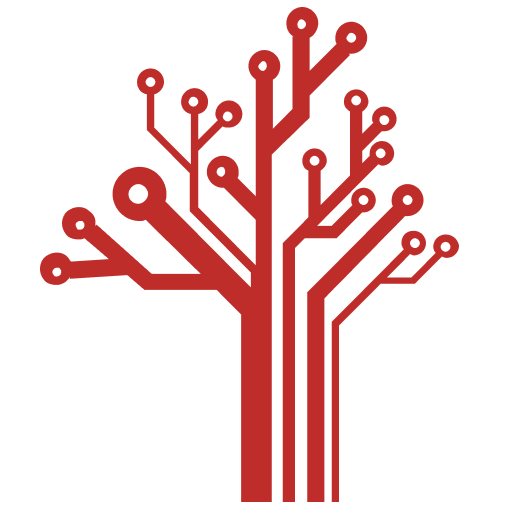 Getting Smart loves its varied and ranging staff of guest contributors. From edleaders, educators and students to business leaders, tech experts and researchers we are committed to finding diverse voices that highlight the cutting edge of learning.