Smart List: 30 School Districts Worth Visiting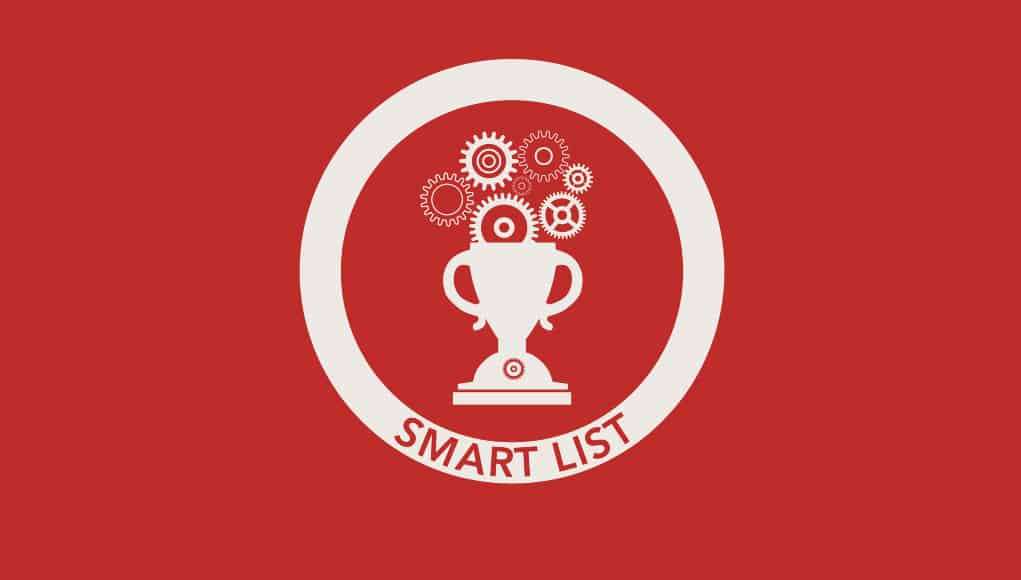 Leading a public school district is difficult and complicated work. But done well, there is no other job that can change how a community thinks about itself, its children and its future. The following are 30 districts that are changing the trajectory of both education and their communities by working on blended, personalized and competency-based learning. Most are making career preparation–including communications, critical thinking, creativity and collaboration–a priority. They are big and small, urban and rural, east and west, and as such are representative of the American education challenge.
Suburban
1. Reynoldsburg Schools, east of Columbus, Ohio, has 4 innovative high school academies including eSTEM (featured here), which has a K-8 STEM feeder pattern, and Hannah Ashton Middle School in Reynoldsburg (profiled here), which is a blended model powered by Education Elements and Edmodo. Despite a recent strike, Reynoldsburg is still worth a visit. (For more metro highlights, see Smart Cities: Columbus.)
2. Kettle Moraine School District, west of Milwaukee, is a small district working on blended, personalized and competency-based learning. The district has authorized four charter schools including three themed flex high schools (see feature). (For more metro highlights, see Smart Cities: Milwaukee.)
3. Sanborn Regional School District in New Hampshire is a leader in competency-based learning. The high school features flexible learning time to personalize instruction and provide students with support for intervention, extension and enrichment (see feature).
4. Mentor Schools, east of Cleveland, is becoming a regional blended learning development site with Education Elements (@EdElements). Mentor anchors the Ohio Blended Learning Network, which won a state Straight A grant and is supported by The Learning Accelerator.
5. Middletown City School District, northwest of New York City, is a RTTD grant winner where teachers and students focus on goal setting. See an OpEd from superintendent Dr. Kenneth W. Eastwood where he details partnerships with Education Elements, iReady, Dreambox, Achieve3000, Lexia and MyOn.
6. Milpitas School District, north of San Jose, is making progress on blended learning using a lab rotational model and playing with ideas of mixed age grouping and other new models.
7. Utica Community Schools, in Michigan, serves about 30,000 students, and has award winning high schools, an AdvancePath flex academy, a decent tech plan, and a data partnership with BrightBytes.
8. Lebanon School District is a high challenge suburb of Harrisburg. NGLC winning Lebanon High School, a member of the Pennsylvania Hybrid Learning Initiative, implementing a station-rotation model school-wide (see profile).
9. District 49, Colorado Springs, has an interesting portfolio of schools in 4 feeder patterns. The iConnect Zone includes Falcon Virtual Academy–an online school with a lot of drop in and scheduled supports (profiled here). The Sand Creek zone is an IB feeder pattern.
10. Cajon Valley is one of several San Diego County districts with unified executive leadership around next gen learning. The 1:1 district boosted math proficiency with district wide use of adaptive tools. Check out the April 2016 TEDxKids@ElCajon. (See Smart Cities: San Diego.)
11. Fulton County, north of Atlanta, gets high marks for identifying and supporting teacher tech leaders–the Vanguard Team. The charter district has pushed down budget and planning responsibility to the school level rather than attempting a district wide move. (See recent innovation update, a feature on teaching hiring.)
12. West Warwick Public Schools has a competency based model designed around an innovative usage of their SIS system with strong Chromebook implementation starting in kindergarten. (See Smart Cities: Providence)
13. Dysart School District in rapidly growing northwest Phoenix is a technology leader and, like many AZ districts listed below, takes career preparation seriously. They have a good model for scaling professional learning around performance assessment.
14. Albemarle County Public Schools serves almost 14,000 students in Charlottesville, Virginia. They provide daily maker opportunities for most students (see a great list of school updates).
15. Vancouver School District serves 24,000 Washington State students across the Columbia river from Portland. As a leader in League of Innovative Schools, Future Ready districts, and ConnectED, VPS invested in EdTech, connectivity and leadership development. VPS has trained teachers to leverage digital tools and open resources effectively in the classroom.
16. Evergreen School District in east San Jose serves a predominantly low income Hispanic community. New Tech Network is a district partner. Notable project-based schools include Katherine Smith Elementary and Bulldog Tech Middle School.
High performing suburban districts with a strong commitment to college and career readiness include:
Rural
17. Howard Winneshiek School District is one of many Iowa districts promoting analysis, evaluation and creation with a great 1:1 plan. They are working hard on creating relevant career pathways and making global connections.
18. Danville Schools, south of Lexington, demonstrates that Good Schools Start With Good Goals. Carmen Coleman (now at working with Gene Wilhoit, National Center for Innovation in Education) led community conversations that resulted in a deeper learning agenda. NGLC winning Bate Middle School was profiled in Deeper Learning for Every Student Every Day.
19. Toppenish Schools, in eastern Washington, is a Project Lead the Way STEM-focused rural district. AVID and advisories help the district far out perform neighboring districts in college going and transcript readiness.
20. Lindsay Unified School District, in California's central valley, is a leader in competency-based (they call it performance-based) education–"Students work at their performance level and advance through the curriculum when they have demonstrated proficiency of the required knowledge or skills." Watch Transforming Education.
22. Columbus Municipal School District is committed to innovation, ubiquitous access to technology, and increasing global understanding and opportunities. Using an adaptive learning platform, the district is advancing personalized learning (see podcast with the superintendent).
Also recommended by colleagues for their commitment to professional learning:
Small Urban
23. Mesa County Valley School District 51 serves 21,000 students in 44 schools in Grand Junction Colorado. The district is in the middle of a thoughtful transition to competency-based education. See our podcast with the superintendent and the seven-part series from CompetencyWorks.
24. Horry County Schools, on the South Carolina coast, serves 42,000 students, and is making big big gains with personalized learning. Some innovative secondary schools feature blended, STEM, and early college strategies. See our Lessons from Horry County.
Large Urban
25. Houston ISD was recognized as the best urban district by the Broad Foundation as a result of a full court press on talent development. Smart EdTech procurement kicked off the Power Up initiative. The district has an updated graduate profile, lots of dual language schools, and career and technical schools (see Smart Cities: Houston).
26. El Paso ISD is a great turnaround story–from test prep to active learning. The district powered blended learning with a 1:1 initiative, opened six New Tech Network schools, and supports social emotional learning. See our feature on the district and superintendent commentary.
27. Miami Dade Schools won the 2012 Broad Prize. Reviewers noted the use of data to drive minority achievement gains and a unique problem-solving strategy to help challenged schools improve their student performance. iPrep Math is a blended learning middle school math program. There are 8 iPrep Academy flex model high schools and 340 choice programs in over 100 schools. For metro highlights, see Smart Cities: Miami.
28. Denver Public Schools may have the most aggressive improvement and innovation of any city with an elected board. Elected with the support of strong advocacy organizations, the board has created partnerships with quality school networks including DSST and Strive Preparatory Schools (see our trip report).
29. Charlotte Mecklenburg serves 146,000 students in 170​ schools and is widely recognized for academic achievement and innovation. Project L.I.F.T., a zone of schools seeking dramatic improvements in student learning, is working with Public Impact in an effort to implement strategies to leverage great teaching using technology. (See our feature on CMS learning platforms.)
30. DC Public Schools made real progress on personalized learning in the last few years in partnership with CityBridge. There are some terrific neighborhood schools like Horace Mann Elementary.
(See Smart Cities: DC.)
Honorable mention:
For more districts worth visiting see:
We're sure we missed hundreds of districts doing some great work. Who would you add? Share in the comments section below, and don't forget to check out our other recent Smart Lists at our Smart List Series Page.
Our Smart Lists are some of our most popular posts, and upcoming sponsorship opportunities are still available. Interested in learning more? Contact Megan: [email protected].
This Smart List is sponsored by Getting Smart Services, Getting Smart's consulting division that helps schools, districts, networks and impact-oriented partners create, implement and amplify thought leadership campaigns, education initiatives, powerful learning experiences and forward-leaning strategies. Learn more about what they can do to support your education initiatives here.
---
Stay in-the-know with all things EdTech and innovations in learning by signing up to receive the weekly Smart Update. This post includes mentions of a Getting Smart partner. For a full list of partners, affiliate organizations and all other disclosures, please see our Partner page.
The Getting Smart Staff believes in learning out loud and always being an advocate for things that we are excited about. As a result, we write a lot. Do you have a story we should cover? Email
[email protected]