Want to Become an Expert School Leader? Ask More Questions.
By Sheeba Jacob
Why should you be stuck without a bed if I've got an extra air mattress? Today, the answer to this question is worth $30 billion.
The meteoric rise of home-sharing site AirBnB is driven by many factors, but it started with the founders Joe Gebbia and Brian Chesky asking a series of questions that helped them uncover new opportunities.
In A More Beautiful Question: The Power of Inquiry to Spark Breakthrough Ideas, Warren Berger takes an in-depth look at how asking 'why', 'what if' and 'how' drove the early success of famous tech start-ups like AirBnb or Netflix. His insight: we are all born with a billion-dollar app—our aptitude to ask questions.
News flash: Leaders don't know all the answers
Berger's insights on the power of questions reflects an ongoing development. Leaders don't have to know all the answers anymore. That's because it's virtually impossible. We work in more and more complex environments which require a larger cognitive load and more brainpower. Always trying to be the expert is not the answer. Asking the right questions so you can develop expertise is.
Educators know this from their environment. For example, for a principal to be an expert in topics ranging from literacy, math and Common Core standards, to budget allocations, technology needs and all the latest initiatives is an overwhelming expectation. But principals can build their own and their team's knowledge to make decisions about all these different topics.
What's needed to develop solutions in this environment is keen observation, asking questions, bringing a curious mind and working with team members to create a plan that ultimately leads to actions and answers.
So how do we go about asking questions that will get us closer to solving our students' most pressing needs? And how do we help educators build this skill?
Ask questions that help students
At the University of Washington Center for Educational Leadership, we specialize in helping school districts lead from curiosity. We work with school leaders across the country and support them in asking questions that help design the right professional development for their teachers.
It's a crucial first step in helping administrators, principals and teachers improve their practice, which in turn helps students achieve at higher levels. Asking the right questions at this stage is key for future success—something that too often eludes current professional development programs.
In our work we help school and district leaders craft a process that poses—and answers—questions related to professional development needs for their teachers.
The first step is to reflect on the current school reality. Often, this leads to a set of questions around school and teacher professional development needs, including:
What is the context of professional development within a school?
What is the highest priority for teachers' learning needs?
What is the specific set of skills that teachers need right now to move their practice forward?
Trying to answer these questions is in itself a back and forth between question and answer. School leaders need to observe their teachers, ask them questions, analyze data and start developing theories they can test in order to get closer to solutions.
Once they can understand the specific needs of teachers and students, they can start making decisions on what they can do in order to support teaching and learning. This way, the professional development plan becomes an intentional yearlong plan based on teacher and student outcomes, not just another PD initiative.
Engage in cycles of inquiry
In many cases, school leaders need to delve even deeper into a question and look for effective ways to make this process successful. We work with our partners to engage in inquiry cycles—cycles of learning that allow us to ask a meaningful question, determine a focus based on this question and get the support needed in order to answer it.
Here is an example of a question teachers face in their practice: What do I need to change in my practice in order to gradually release more responsibility to my students?
One school leader we worked with this past year supported her teachers in answering this question. She first started with asking a series of questions about gradual release in the beginning of the year in order to create a meaningful professional development plan for her teachers.
Teachers received professional development, had the chance to try out new practices, got feedback from their coaches or principal and then would try the practices again. Throughout it all, the principal learned side by side with her teachers. The question around gradual release became less elusive and the school was able to improve specific practices.
Be generative and provocative
When I think back to teaching sixth grade language arts, I remember the power of asking essential questions throughout our reading units: What does justice look like? What does it mean to be a hero?
I did not have answers to these questions upfront, but I know I was able to get closer to some kind of answer by exploring the questions with my students.
Jay McTighe and Grant Wiggins define an essential question as one that simulates thought and sparks inquiry. There is not one answer to an essential question. The question is meant to be generative and provocative.
As you begin this school year, there will be so many essential questions you will want to (and should) ask. Give yourself and your staff the space and the time to ask. Recognize that complex questions don't result in simple solutions, and engage in cycles of learning that can give you an understanding of your practice and improve your expertise.
Remember E. E. Cummings: "Always the beautiful answer who asks a more beautiful question."
Sheeba Jacob is a project director at the Center for Educational Leadership. Follow her on Twitter: @SheebaJacobCEL
This blog post was originally published at the Center for Educational Leadership at the University of Washington.
---
Stay in-the-know with all things EdTech and innovations in learning by signing up to receive the weekly Smart Update.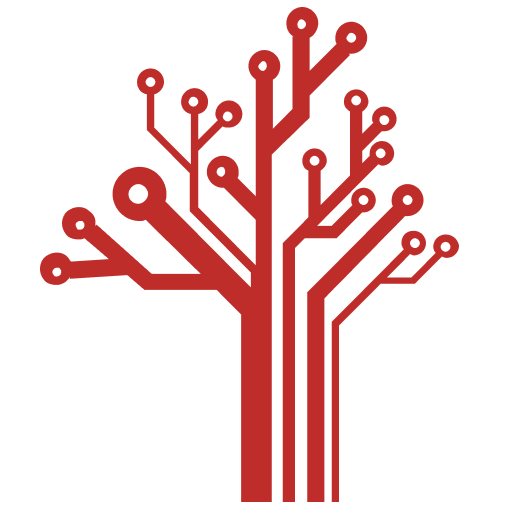 Getting Smart loves its varied and ranging staff of guest contributors. From edleaders, educators and students to business leaders, tech experts and researchers we are committed to finding diverse voices that highlight the cutting edge of learning.