Top Higher Education Learning Trends to Look For in 2017
By Blake Beus
Learning trends in higher education this year may have a common goal: combatting the decline in student enrollment. The steady decline in student enrollment in recent years will continue to have a far-reaching effect on campuses across the country.
As recruiters battle for new students that are wary of ever-increasing tuition costs, a greater focus on personalization will be critical to attracting new students and to improving student retention rates.
Additional higher education learning trends in 2017, such as those encountered in employee onboarding, include microlearning, the use of virtual reality, and high-velocity learning to engage, retain and prepare students for a rapidly evolving world.
Personalization
Personalization is a buzzword in education that encompasses everything from enabling students to advance at their own pace to choosing when and where they learn. Personalization emphasizes student-centered, active learning. Debbie Morrison suggests that "personalized learning is, and will continue to be, learner-driven where learners control their learning and become not just consumers of content but active creators of content, building knowledge through collaboration and connectivity via smartphone apps."
EdSurge News defines personalized learning as "technology-assisted differentiated instruction." Personalization is a trend that will continue in 2017, especially as colleges and universities look for ways to accommodate increasing numbers of non-traditional students who require greater flexibility.
Accommodations may include offering weekend, evening or online courses. Some models of personalization give credit for prior learning. Empire State College, for example, rewards students for work and life experiences.
Personalization strategies may also help improve student retention, which is an issue for many community colleges that have seen a substantial drop in enrollment. These institutions tend to serve the poorest populations–those students who are most at risk and conversely have the most to gain through educational attainment.
Instructors have noticed many students routinely drop out of college when they fail required remedial math classes. Yet, with personalized technical instruction, these courses can be tailored to meet the specific needs of the student. Students entering the same math class may be on a fourth-grade math level or nearly ready for the next level.
In either scenario, personalized technology can act as a tutor, guiding and instructing students as they progress through assignments. This personalized educational approach focuses on student needs.
Microlearning
Closely related to personalization is microlearning, defined by Karl M. Kapp, instructional technology professor at Bloomsburg University, as "the concept of delivering content to learners in small, specific bursts over time or just when needed."
This learning trend breaks content into small chunks of accessible information. It enables students to progress at their own pace and convenience, as modules are generally designed for use on a variety of mobile devices. This learning strategy typically appeals to today's screen savvy students with short attention spans.
For example, a traditional one-hour biology lecture can be broken down into five or ten-minute videos, which may be an easier format for the brain to process and retain. Kapp and the CEO of E-Learning 24/7, Craig Weiss, agree that videos in the 90 to the 120-second range will become the norm over the next year. Kapp maintains that short bits of information are easier to process and retain.
Virtual Reality
This trend is still gaining momentum but has vast potential to provide students with active learning activities. Michelle R. Weise, Executive Director of Sandbox ColLABorative, Southern New Hampshire University, suggests: "Imagine how powerful learning will be for students when they can immerse themselves in foreign places and contexts."
Consider studying a foreign language or the solar system through virtual reality. The potential for virtual reality use in the classroom is unlimited, but has largely been untapped due to lack of affordability and accessibility. Google Cardboard has dramatically reduced cost concerns, but video remains more user-friendly and available.
However, the possibilities for expanding the student's learning environment through this medium are infinite, and virtual reality will become a more dominant trend in 2017 and years to come.
High-Velocity Learning
The term high-velocity learning, created by author Steven J. Spear, means to speed up the process of imparting information by learning through discovery and problem solving. Jon Marcus explains, "It's also a form of learning that research suggests is faster, more effective and longer lasting than hours-long monologs in crowded lecture halls or classrooms."
Lewis Duncan, Provost of the Naval War College, engages students in war games, simulations and role playing. Duncan refers to the changing role of higher education and explains: "Education is becoming more like the smartphone or the laptop, not something you buy and expect to last for the next few decades. But that's not the way we teach."
Duncan maintains that simulations "could speed up and improve the ways civilian institutions teach at a time when students are taking longer and longer to earn degrees in fields that are rapidly evolving." Students today must learn to adapt and meet the demands of a constantly changing world, and higher education institutions can better prepare their students by implementing these high-velocity learning strategies.
Higher education faces complex challenges in 2017, ranging from budget shortfalls due to enrollment dips and shifts in funding, to the varied needs of diverse demographics. However, an increased focus on student-centered learning through personalization, microlearning, virtual reality and high-velocity learning will help to improve student retention and ultimately result in more capable graduates who have experience in problem-solving.
Graduates grounded in these higher education learning trends and strategies will be better prepared to continue the lifelong learning they inevitably will need to succeed in a world that continually evolves.
For more, see:
Blake Beus is the Director of Learning Solutions at Allen Communication Learning Services. Follow him on Twitter: @BlakeBeus.
---
Stay in-the-know with all things EdTech and innovations in learning by signing up to receive the weekly Smart Update.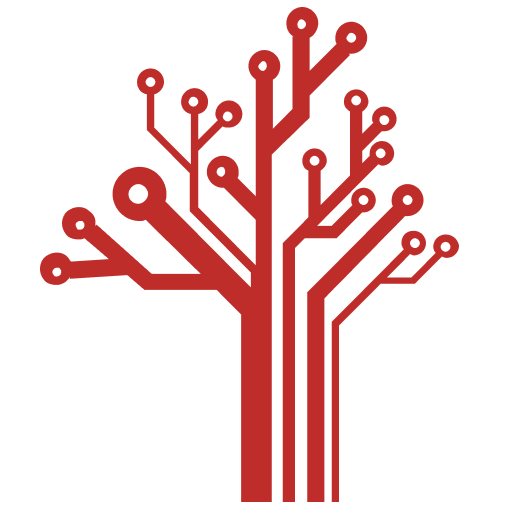 Getting Smart loves its varied and ranging staff of guest contributors. From edleaders, educators and students to business leaders, tech experts and researchers we are committed to finding diverse voices that highlight the cutting edge of learning.