The One Chart You Need to Help HigherEd Learners Succeed
By Gunnar Counselman
While consulting a few years ago, I stumbled into a profound insight about personalized education and student value – one that neatly fits on a single chart and that can be the foundation of a college's student success strategy.
I arrived before my client for a meeting we had and I was killing time alone in her office thumbing through my Facebook feed when the door swung open and she shuffled in carrying a big binder that said NSSE on the cover. It was their "fresh off the press" National Survey of Student Engagement and my client, the Provost, wanted to change our plan for the meeting and get my help finding actionable insights within the report.
The Marine Corps' motto is officially Semper Fidelis (always faithful), but if you ask most Marines they'll say that "Semper Gumby" is just as accurate (always flexible). So being an old Jar Head I said "aye aye ma'am" and we dug in.
Although I'd heard of NSSE, I'd never before seen the meticulously researched report. I quickly flipped through the report looking at all the charts trying desperately to tease some signal from the noise. We spent 10 minutes getting our bearings and chatting about things we found interesting, or surprising … but there wasn't anything actionable that I could identify. My former employer Bain & Company had taught me that every deck has to have a million dollar slide, the slide that people will talk about and repeat and show over and over again to create change.  I couldn't find the big "ah-ha" that would go on that slide.

While I value the research and results, most of the charts in the document were really difficult for me to interpret. Finally though, I found something to focus our attention on, something that we could draw real insight from.
Buried deep in the report was an awesome question, paraphrased below.
"On a scale of 1-10, if you knew then what you know now, how likely would you be to repeat your decision to attend [the college]."
What's so great about this question, is that it gets directly to the heart of the value proposition for one of the biggest and most important investments of time and money that a person will ever make. Like the Net Promoter Score question that Bain & Company uses, which focuses on what matters most in business — growth through referrals — this question focuses on what matters most in a client service: the client's perception of value over time.
My client and I spent the better part of our two-hour meeting talking about this one question and its meaning. I ran a few quick multivariate regression analyses on the spot with some handy data that convinced us that the question very likely correlates with the key outcomes metrics we were focused on like graduation rates and placement rates. Eventually we decided to re-do the survey and to combine it with the Student Personas / Archetypes work that we'd just completed.  We made a couple changes that turned out to be useful:
We sent the survey to students AND alumni because alumni have a better vantage point from which to evaluate value.
We cut the students answers by Persona rather than by demographics.
We added some follow-up questions that focused on relationship strategies oriented on The 3Ps of Success.
The results were astonishingly simple and immediately illuminating. We'd found the million dollar slide, though the client refused to renegotiate our fee.

The Net Outcomes Score Explained
The Y axis is the Net Outcomes Score (NOS) from a survey of current students and alumni.  The survey instrument asks the question "On a scale of 1-10, how likely would you be to repeat your decision to attend [your institution]."

We subtract the percent that answers 1-6 is subtracted from the percent that answers 9 &10 and the difference is the Net Outcomes Score (N.O.S.).
The X axis is the percent of students by persona arranged from highest value to lowest value.
Try the full survey yourself.
Strategy Making
So what does this chart mean for your out-of-class relationship strategy? It's tautological that an awesome value proposition drives your graduation rate, application-start rates and alumni giving rates. This chart gives you a simple, three step plan to impact all those metrics. Here's what it meant for  my client.
1. Double Down on Recruiting Core Students/Green
They needed to focus on recruiting more Academic Wanderers, Savvy Operators and Prestige Hounds. Aligning marketing messaging to attract their applications, making adjustments to the application process to make identification of these students easier were the two obvious tactics.
2. Focus Out-of-Class Support for the Middle/Yellow
The majority (62%) of their students were lukewarm on the value proposition so they needed to invest in out-of-class, non curricular support services for passionistas, the ROI set and Chairmen to improve their sense of value.  They couldn't quickly change the core experience due to faculty control over the classroom, and frankly they didn't want to because they felt that the core education was high quality.  But they were able to invest in proactive coaching for these students, targeted mentoring, volunteering and intentional career exploration as obvious ways to help these groups find more value in their education.
3. Slow Down Recruitment of Non-Core Students/Red
They had a hard decision to make. There were a number of segments that they were performing terribly with and it was going to be prohibitively expensive to fix.  Ultimately, the right decision was probably to cut bait and spend less effort recruiting Golden Ticket Chaser, and Good Soldiers.  The key to making this strategy work both morally and strategically was to create programming in the short-term that delivered as much value as possible while "teaching out" the students who they already had.
Coming up next, we conclude this series by sharing the implications of focusing on effective learner relationships and the effect it can have on the university and student ecosystem as a whole.
This post is a part of a blog series in the upcoming "Getting Smart on Out of Class Student Support Services" Smart Bundle produced in partnership with Fidelis Education (@FidelisEd). For more information, contact [email protected]. Join the conversation on Twitter using #OutOfClassSupport.
For more, see:
---
Stay in-the-know with all things EdTech and innovations in learning by signing up to receive the weekly Smart Update. This post includes mentions of a Getting Smart partner. For a full list of partners, affiliate organizations and all other disclosures please see our Partner page.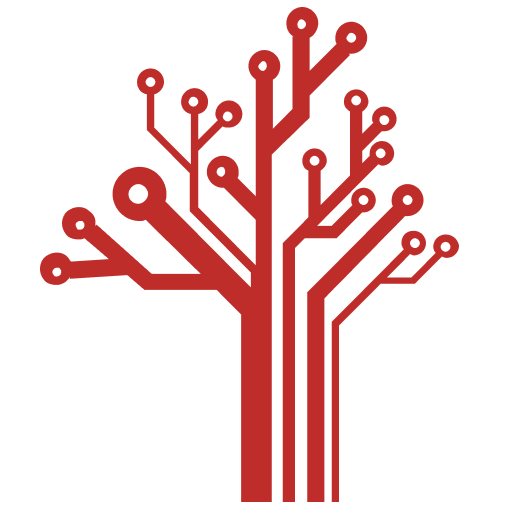 Getting Smart loves its varied and ranging staff of guest contributors. From edleaders, educators and students to business leaders, tech experts and researchers we are committed to finding diverse voices that highlight the cutting edge of learning.