The State of Storytelling
By Monica Brady-Myerov
One of the constant challenges teachers face is to get and keep their students' attention. But the answer is simple. Tell a good story.
Storytelling in the classroom has often been set aside by teachers who instead shovel facts, dates and worksheets at students. This overlooks Hebrew University research that says narration quality influences listening quality.
Some people believe the Common Core is killing storytelling in favor of testing. But not Emilie Perna, a high school English teacher from Waltham, Massachusetts. She says the Common Core now only allows for storytelling it even encourages it. Perna says with sites like Listenwise (full disclosure: I created this website) and the influx of podcasts, the opportunities for storytelling "are endless."
In fact, her school Waltham High School assigned one of the most celebrated stories for their summer reading last year–the podcast Serial. The story told one episode at a time about the alleged murder of a high school girl by her former boyfriend. Perna says it was the most successful summer reading assignment ever because "there was an infectious passion and enthusiasm felt from both staff and students."
This shows audio storytelling is making an impact in the classroom, which is evidenced by the recent partnership Listen Current announced with NPR. The deal will bring even more of NPR's great storytelling into the classroom.
All the Rage
When information is given to us in a traditional way–say, as a straightforward list of facts and figures–two main parts of our brain light up: Broca's area and Wernicke's area. These regions handle language processing.
However, when we receive information in a story format, not only are Broca's area and Wernicke's area activated, but the other parts of our brain that deal with relevant sensory experiences are turned on as well.
For example, you hear a story about a chef who's cooking a delicious meal. This story wouldn't just stimulate your language processing areas, it would also stimulate your olfactory and gustatory cortexes. Or perhaps you listen to a narrative about a professional jockey recounting his ride in the Kentucky Derby. The tactile and visual areas of your brain would "light up" as if you were experiencing this in reality.
There are two takeaways. First, listening to stories is like a full-brain work-out–except this is one work-out that's super enjoyable. Second, it's much easier to remember a narrative than a more straightforward lecture because so much of your brain is engaged with the story.
Teacher Michael Godsey knows the power of a good story. He's brought some of the best audio storytelling into his classroom with podcasts, and he has written about it in The Atlantic. Last year he started with Serial, asking his high school English students to break down the story for lessons on point of view and idioms.
Godsey and his wife, who is also a teacher, say storytelling is "the rage in education" right now.
A Good Story
Paul Zak, the director of the Center for Neuroeconomics Studies at Claremont Graduate University, told The Atlantic that, "A good story's a good story from the brain's perspective, whether it's audio or video or text. It's the same kind of activation in the brain."
So if students can get the same results from reading a story or listening to it, why choose one medium over another?
Emma Rodero, a communications and psychology professor who studies how audio and radio affect attention and memory, believes that listening requires more from your brain. After all, when you're listening to a story rather than reading it, you must process the information at the same rate it's being presented.
Godsey sees the difference with his students. He believes that everything of value is taught through metaphor. He says, "The most complex lessons are taught through the most complex stories, assuming they have metaphorical value." Godsey found this to be true with Serial, which allowed him to teach his high school English students lessons in reading, writing and language all through its exceptional storytelling.
"Nothing engages an audience more entirely and soulfully than a good story," says Godsey. And he believes storytelling goes both ways, because in order to assess student understand you can also use storytelling.
"The most complex lessons can be assessed only through a story of comparable complexity," believes Godsey.
Storytelling and Learning
Students won't learn if they aren't engaged. That's why storytelling is critical to learning. With the Common Core's focus more on nonfiction, it can be hard for teachers to keep students attention. But Emilie Perna says, "Nonfiction doesn't need to be boring. In fact, it can be some of the most engaging storytelling we have, and when done well it can open new worlds for students.
Perna says storytelling can connect the classroom to the real world. "Hearing other's stories and telling our own makes abstract ideas concrete," says Perna.
So light up your classroom with a story. Open your students' eyes and ears to the world with excellent storytelling.
For more, see:
Monica Brady-Myerov is the founder & CEO of Listenwise. Follow her on Twitter: @bradymyerov
---
Stay in-the-know with all things EdTech and innovations in learning by signing up to receive the weekly Smart Update.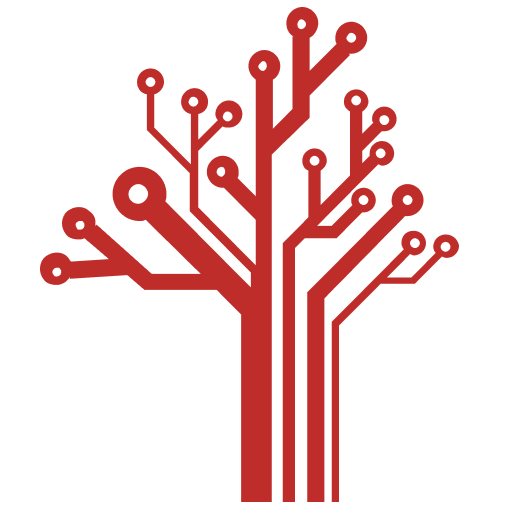 Getting Smart loves its varied and ranging staff of guest contributors. From edleaders, educators and students to business leaders, tech experts and researchers we are committed to finding diverse voices that highlight the cutting edge of learning.