SXSWedu 2016: Inspiration and Innovation
Last month, I attended SXSWedu for the first time as part of a panel called How Music Powers STEAM Education and the Brain. My focus was on how educational technology can help all kids, even those without access to instruments and lessons, get the benefits of making music.
The panel marked the premier of a new free app, DJ Yogome, that provides beats, melodies, effects and voices for kids to mix together to create their own music. It was rewarding to have a knowledgeable, connected audience for a topic I feel so passionately about, and we were able to start a conversation that has continued well after the conference.


Of course, one of the best things about any conference is finding out what other people are thinking and doing and building. The conference was full of teachers and innovators doing amazing work, and I came home from the conference tired but inspired.
The panels that inspired me the most included:
"Effective SEL: From Classroom to Community" A presentation about an innovative social-emotional learning initiative called Spark, currently being implemented in Newtown, CT. The program includes in-person SEL training, game-based assessment, personalized skill-building, community and parent training and brain health education.
"We Need to Talk: Building Inclusive Communities" Stories, best practices and ideas for creating truly inclusive communities that serve students with special needs and also have positive impacts for the entire learning environment.
"The Rather Prize: The Best Idea to Improve TX Edu" The inaugural prize was awarded to Dr. Sanford Jeames to implement a community-based learning and mentorship initiative designed to help high school students meet and overcome the obstacles on their path to college
I met a number of individuals and organizations who are doing innovative work on how to meet the needs of diverse learners through educational technology as well:
BridgingApps has built a searchable database of educational apps which allow parents, teachers and therapists to find the tools they need to help children and adults with disabilities.
AbleGamers works to improve the accessibility of video games through reviews, developer guidelines and grants.
Understood is an organization of 15 different non-profits that have built an online community and a robust set of tools for parents of kids with learning differences.
I plan on attending again next year, and I'm looking forward to bringing new ideas to the conference and building on the conversations I began this year. One hope I have is that the conference organizers will find a way to include more students among the presenters–because students are often our best teachers.
For more, see: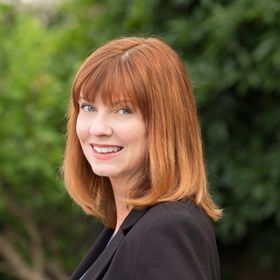 Alesha Bishop is a tech-savvy mom and a consultant for edtech companies. Alesha quickly recognized the value of the app market for children and families, co-creating Mom Maps--one of the first family-oriented apps--and co-founding the Moms with Apps developer group. She believes in the power of apps to create rich visual and tactile learning environments which can enhance the lives of all kids, especially those with learning differences.