A Powerful Way to Exercise Student Brains
By Patrick Cole
Writing is good. At least, that is what the research indicates. And all of this research has some major implications for parents and teachers, as well as for students and adults who write for fun or profit. Current research is divided into a couple of categories, so let's look at these separately. In all instances however, there are conclusions that the brain is better for the activity.
Writing for Emotional Regulation
Dr. Matthew Lieberman, a neuroscientist at the University of California, led a study that involved 30 study participants. They were first given a distressing image to look at while the brain was scanned. They were then asked to write. The brain images after the process of writing showed reduced activity in the amygdala and area of the brain that is activated by fear and emotion. The same images showed increased activity in the prefrontal cortex of the brain, the area that regulates emotions, to keep evenness and mental balance.
While many have always believed that writing has this effect, there is now scientific evidence that it does so. So writing in a daily diary to express what is on one's mind is a good thing; if something on our mind is keeping us from falling asleep, we know that writing it down appears to calm our "busy brains" and allows to go to sleep. If we are angry at someone, writing a letter to that person, even though we never send it, allows us to return to mental balance-– he typical "getting it off of our chest" activity.
Brain Activity During the Writing Process
The more we use each part of the brain, the more neural connections are made. As we write, there are three areas of the brain that are activated.
The Frontal Lobe. This area is associated with speech and writing, and is also responsible for reasoning, planning, judgement and problem-solving. In this respect, the more neural connections (synapses) made, the better these  functions operate.
The Parietal Lobe. This area interprets words and language. As we write, new vocabulary, language structures, etc. are learned. (Reading also activates this lobe)
The Temporal Lobe. Located at the base of the brain, this area houses a group of cells scientists call the reticular activating system. These are activated when we write something by hand, directing other parts of the brain to "pay attention." For this reason, we seem to remember better what we actually write by hand than what we type on a keyboard.
The point is that in the act of writing, we are continually sending out signals from one neuron to another, and the more connections made the more information processing our brain engages in.
Implications for the Classroom
It's sometimes difficult to get students to write, but if those neural connections are to be made they must. Considering all of the parts of the brain are involved, writing benefits students by:
 Forcing the development of organizational skills, as students craft and then sequence their thoughts and ideas
 Fostering reasoning and problem-solving skills
 Allowing for the "cementing" of vocabulary through the continual use of new words. Students with larger vocabularies have a "leg up" on their peers throughout their schooling years and in their career endeavors.
Of course the challenge is to provide students with writing activities that will engage and motivate. While good essay writing must be a part of college preparation, there should also be opportunities for students to write informally. Such writing flexes those brain areas just as much as producing a formal piece of writing.
Getting students to respond to what they read or view, even if that response is just a paragraph, is helpful. This is why writing across the curriculum is so important. We want students to develop sound reasoning and problem-solving skills whether they are in English, social studies, science, math or fine arts classes. When they practice processing information and then using that information to make judgements and form opinions and points of view, they are engaging in those higher level thinking skills that will serve them well for life.
Enter Blogging
At the secondary levels, students and teachers both can collaborate in blogging activities. Because there is such a huge diversity of blog categories and topic areas, finding a topic of interest, writing a post and submitting it for publication can be a great incentive. Students with varied outside interests can bring those into the classroom, write informative, persuasive and/or humorous posts that they can then see in print online. This can be a tremendous source of pride and a huge incentive to write more.
Many school districts support a blog on their websites to which both teachers and students can contribute. In many places, these blogs are taking the place of student newspapers. Blog writing is informal, and it does provide students practice in organizing their thoughts, in keeping their written communication simple and clear, and in supporting their points of view and opinions with researched factual information.
Given the huge benefits of writing, it is time to make it a much larger priority within our schools. Students should be writing every day in almost every class. No other single mental activity engages more parts of the brain than writing, allows students to become reasoned thinkers and problem solvers, and prepares them for all of the mental processes and emotional evenness that they will need as adults.
For more, see:
Patrick Cole is a business writer and freelancer. Follow Patrick on Twitter, @Colen8P
---
Stay in-the-know with all things EdTech and innovations in learning by signing up to receive the weekly Smart Update.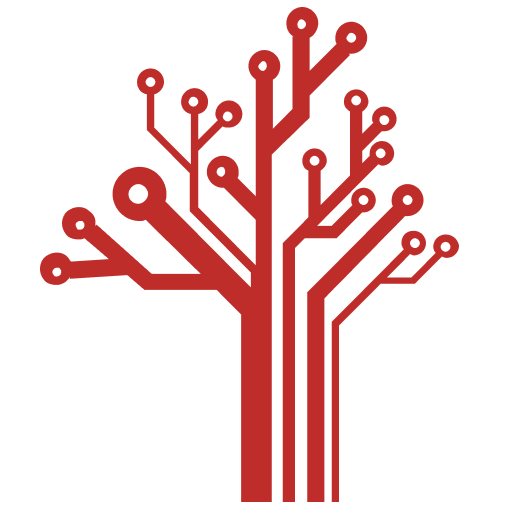 Getting Smart loves its varied and ranging staff of guest contributors. From edleaders, educators and students to business leaders, tech experts and researchers we are committed to finding diverse voices that highlight the cutting edge of learning.