How to Empower Students Through Service and Student-Centered Learning
Stacey Adamczyk
It's a story heard far too often: Students feel as though they don't belong, they get lost in a larger high school environment for one reason or another, and drop out. But what if these students were "found" instead of lost to the system?  Is there a way to speak the language of the underrepresented population of students with extraordinary learning needs and help them discover what success feels like?
High school students deserve a safe learning setting, computer-based curriculum, service learning, and life experience opportunities. They deserve a hands-on, real-world approach to learning, and a foundational relationship built on trust with caring adults. With these supports students can meet state standards while contributing to their community through volunteerism, determination, and structure.
Designed to support four Wisconsin school districts,  Connects Learning Center (CLC) has created a unique collaboration model that empowers students who find their niche in the community while simultaneously working towards earning a diploma.  The reasons students attend CLC are as diverse as the students themselves: to accelerate graduation, to address different learning styles, to provide the sense of community, and for an individualized learning plan.
To better understand the students we serve, we have adopted the Circle of Courage® Philosophy to create a caring, supportive environment where they can develop and complete a course of study relevant to them, at their own pace.  The idea teaches both students and teachers that mutual respect is essential, and making mistakes is part of the learning process. Our staff has worked tirelessly since our founding in 2001 to ensure learning spaces are conducive to student-centered and blended learning in combination with direct teacher instruction and small group activities.
Four Districts, One Common Goal
Admittedly, we do things a little differently at CLC. We do not have guidance counselors, principals, or administrators; two teachers and two aides are 100% focused on supporting each of our 72 students. Our four partner districts—Franklin, Cudahy, South Milwaukee and Oak Creek-Franklin Jt. School District—provide assistance through guidance counselors, school psychologists, and support staff while we focus on educating our students holistically.
A committee including members from the respective districts and Connects Learning Center's lead teachers has established a referral process to identify students who are behind their peers academically, have truancy concerns, or are unable to adjust to a traditional school setting.
Working with such students can bring unique challenges—behavior being the key obstacle—but we have found having leaving your ego at the door and respecting students, no matter their situation, makes for the best learning environment. Students will push teachers to their limit and in turn, teachers will challenge students to reach their full potential.  
Positive reinforcement and recognition are at the core of our school environment. When a student completes a course, we celebrate by ringing a bell loud enough for everyone in the school to hear. When a student continuously goes "above and beyond," we recognize the accomplishment with a citizenship award. When a student completes all of his or her coursework, we celebrate by throwing confetti. We have found that celebrating the little things makes a big impact and is something any teacher can do to make each student feel as though their work matters.
The Not-So-Typical Learning Space
Creating a positive school culture has been an integral element of students' success, as has creating the right learning spaces for these students to thrive in.  Students treat CLC like a "home away from home."  Much like college and the workplace, our learning spaces are filled with comfy couches, chairs, and lounge furniture, as well as areas encouraging collaboration.
We also have spaces dedicated to larger group activities, designed to foster student belonging, support collaboration towards mastery, encourage generosity, and create a sense of community. We have found this to be an integral part of our success in reaching the feeling that they are not alone, that they belong, and that they are a success just waiting to happen.
To further empower our students, we have adopted cloud-based curriculum from Odysseyware, which allows our students to learn at their own pace, and gives teachers the flexibility to create customized courses based on individual needs. Courses are aligned with Wisconsin's Model Academic Standards and focus on applied knowledge, creative problem-solving, and decision-making.
We also give students the power to choose their method of credit attainment, including packet-based, computer-based, experiential, or a combination of the three. Assisting them in setting goals for attendance, credit attainment, and graduation date puts the responsibility in the hands of students, adding a self-discipline aspect to the curriculum.
With hard work and motivation, students can graduate as early as their junior year. We set our expectations high knowing that students will rise to the occasion. While in the program's infancy the goal was to ensure students attained a high school diploma, the focus has evolved from merely earning a diploma to also mapping out the future. Students participate in visits from and fieldtrips to four-year colleges, technical colleges, and apprenticeship programs so that they leave CLC with a post-secondary plan in addition to their high school diploma.
Experiential learning is another key component to our approach; we have numerous community partners that provide exciting and fun ways for our students to learn, collaborate, and work together to achieve a common goal. Students also participate in volunteer, in-service learning opportunities for organizations like Mittens and More and Pennies for Patients, further instilling a sense of community in students. We feel volunteering and giving back is a life lesson that curriculum just can't teach. It has to be experienced, which our students love. Service-based models also function with Opportunity Youth, as seen through the work of YouthBuild.
The unique qualities of CLC can be emulated in any school. Believe in the power of collaboration and adapting to unique learning styles. Creating a culture behind a school takes time. A successful graduation rate with underrepresented students isn't something that happens overnight. Start with the basics and add components as you go. CLC works because we've adapted to our students' needs, created a place where students want to be, and celebrated their successes.
When students feel successful in academics, other parts of their lives fall into place as well, allowing students to realize their full potential.
For more, check out:
Stacey Adamczyk is the lead teacher of Connects Learning Center. Follow School District of South Milwaukee on Twitter, @SoMilwSchools.
---
Stay in-the-know with all things EdTech and innovations in learning by signing up to receive the weekly Smart Update.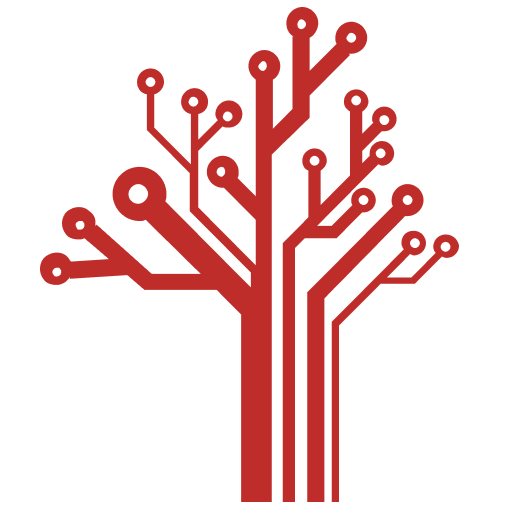 Getting Smart loves its varied and ranging staff of guest contributors. From edleaders, educators and students to business leaders, tech experts and researchers we are committed to finding diverse voices that highlight the cutting edge of learning.