Welcome to the Wonderful World of Self-Blended Learning
Bernard Bull
Self-directed learning is alive and well in unexpected places. Even in the most traditional and teacher-centered schools, learners are using technology to connect, collaborate, create, and discover in wonderfully surprising ways. Sometimes these student-driven efforts are invisible to teachers and administrators. Other times, these self-determined learners are impacting traditional schools, inspiring teachers and school leaders to consider the joy and possibility of life and learning in a connected world.
This is what I learned through a series of informal observations and conversations with students at over a dozen middle and high schools in the US. I noticed a form of blended learning that was led and designed by the students instead of the teachers. You've heard of blended learning. You've probably read about self-directed learning. Put them together and you get self-blended learning, a powerful movement that is already at work in your local schools. Consider the following fictional example, written and based upon the real activities of middle and high school students.
The Aspiring Author
Elizabeth was a high school student who dreamed of being an author. She couldn't wait for the first day of her new writing class. A month later she was disappointed to find that the English teacher was overwhelmed by classroom management challenges, large class sizes, and disinterested classmates. When Elizabeth got her first essay back, it had "C+" at the top of the page with a single sentence of feedback. "Be sure to follow the instructions more carefully next time."
Disappointed but determined, Elizabeth realized that if she wanted to achieve her goals of becoming a writer, it would not happen from this class alone. How could she grow as a writer? She created a list in her journal that night (a la individualized learning plan).
Write something

each day

Have other people read what I write and give me honest feedback 


Read the types of books and articles that I want to write 


Read articles and books about how to write well

Get tips and feedback from other writers and editors

Find mentors

Join one or more writing groups (if something like that exists) 


Write and publish a book 

She got online and started with the first item on her list. Elizabeth had a few friends with blogs, so she decided that was a great place to start. Looking for tips on starting a blog, she instead found a long list of blogs by aspiring writers, including some by other teenagers who also wanted to become writers. She reached out to them and asked if they would be interested in starting an online writing group. Within a month, Elizabeth and four others from around the country were meeting weekly, taking turns sharing their writing, and giving feedback.
This created a growing group of aspiring teenage writers from around the world. 
Over time, the group expanded, and they started inviting published authors to join their weekly sessions. To their surprise, most of the authors were happy to attend, sharing a bit of their writing, even giving some tips to the group members. 

Meanwhile, Elizabeth went to English class each day. She still submitted essays and completed assignments. She also continued to get letter grades posted at the top of her paper with a single sentence of feedback, or sometimes check marks on a short rubric that focused mainly on grammar and syntax. However, several things started to change.
She never turned in an essay without first getting feedback from her online writing club and the visitors to her blog. Any essay that Elizabeth turned into class had been reviewed by 3-5 people, and the English teacher noticed the change. One day after class, he commended Elizabeth on the "A" that she received on the most recent paper. The teacher was impressed with Elizabeth's progress. Elizabeth thanked the teacher, explaining that she appreciated the "A", but while the current essay seemed alright, she didn't know if it would connect with her intended audience.
The teacher looked puzzled, but impressed, he had to know more. Elizabeth shared the list in her journal, told about her blog, online writing group, and the guest authors that she was meeting each week. The teacher invited Elizabeth to share her story with the class. She was nervous about speaking in front of the group but agreed.
The end result was the making of an aspiring author, a re-invigorated teacher, and a more engaged English class. Over time, the teacher decided to incorporate some of Elizabeth's self-blended activities as class assignments and exercises. He started having students blog, conduct public readings of their work, make comments on each other's essays, and they even invited guest authors to join the class via Skype and Google Hangouts.
This is the power of self-blended learning. It is happening in classrooms around the world, even when we don't recognize it. How can we identify, amplify, celebrate, support and partner with these self-blended learners in our schools and communities? Here are few ways to get started.
Invite, teach and help students build their own personal learning networks. While this is a concept common for teachers, why not have students each build a PLN as well?

GenDIY student Nick Bain is a great example

of a student building his own PLN.

Create opportunities for students to "show and tell" their networks and self-blending strategies with one another.

Make self-blending a standard part of the classroom, by having students keep a learning journal that documents how they are enhancing their learning experience in the course through self-blending.

Blogging is alive and well for learners

.

Invite students behind the scenes in your lesson planning. Consider creating a rotating committee of students who help you plan units and lessons, suggesting additional activities and strategies to connect with people and resources around the world.
For more check out:
This post is an abbreviated version of a chapter in the recently published, Experiences in Self-Determined Learning.
Bernard Bull is Assistant Vice President of Academics & Associate Professor of Education at Concordia University Wisconsin. He blogs about Life and Learning in the Digital Age at www.etale.org. Follow Bernard on Twitter, @bdean1000.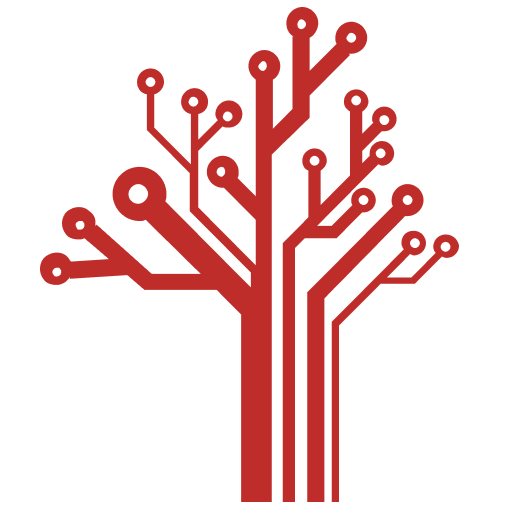 Getting Smart loves its varied and ranging staff of guest contributors. From edleaders, educators and students to business leaders, tech experts and researchers we are committed to finding diverse voices that highlight the cutting edge of learning.