5 Tips for Teaching Project-Based Debate in Middle School
Amber Chandler
Project-based debate is a powerful tool to teach many high impact skills students need to be successful — research, persuasion, argumentation, speaking and listening skills, and use of evidence. Yet, middle level educators often shy away from debate because the logistics seem overwhelming, or they realize that middle school students will need quite a bit of scaffolding to become good debaters. However, last year I decided that a debate would round out a unit I had been doing around the short story version of "Flowers for Algernon" and decided to give it a try–as a project-based learning experience.  
Debate proved to be the perfect way to propel students past simple literary responses. Additionally, the project-based structure allowed students a comfort level that they weren't going it alone, and it encouraged a much deeper understanding of the larger societal issues suggested by the text itself. Of course we had discussed the literary features of the text—the dated journals, the recursive nature of the entries, and the interesting way the author revealed his characters, but students were most interested when I announced that we would be debating whether we should allow animal testing or eliminate it.
Not surprisingly, students were ready with their opinions, but they were emotional responses, not based on research. After students were broken into teams of four, they were given several days in the library to research BOTH sides of the issue, taking notes. The key to their engagement here was that they were not told which side they had to argue until the research was complete. Upon reflecting at the end of this project, my students told me how much they hated not knowing which side they were on while researching, but they saw the advantage in the debates when they were able to counter or question the other side. In planning for this year, I'd also create teams of three instead of four, preventing students from pairing off.
This year, as I approach the curriculum again, I've been thinking and reflecting on my own practice, but also my attitudes, about teaching debate. Here are five tips I plan to use this year:
Teach "Deep Listening"
"Everyone is a Debater" is a great introduction to debate that I plan to incorporate this year. I didn't quite realize last year that students (and maybe adults too) look at debate as contentious. Ken Johnson, in this TedEd video eloquently, and simply, points out to students a sort of golden rule of debate: "If I expect you to be open to my idea, then I must be open to your idea." He explains "deep listening" which is the antidote to what most commonly occurs, which is the students aren't listening to each other, but rather focusing on their own points.
Stretch Across the Curriculum
If I can convince students to listen to each other, I am able to create a dialogue about why we are debating in the first place, which is to build our skill set of persuasive techniques. Inevitably, there's a student who will counter that no one cares what an 8th grader thinks about animal testing. Last year I tap-danced around this question, probably offering a lame platitude. But this year I'm ready with iLobby.co . This is one of the most interesting ways I can think of for students to see persuasion in action. Essentially, it is dedicated to helping regular folks to "connect, debate, and engage," and then raise the funds to actually collectively hire a lobbyist, just like the big guys do. Persuasion is power, and this website shows students what the "little guy" can do. The added benefit is that our team social studies teacher is going to love me!
Provide an age-appropriate exemplar
Even if you have sufficiently sold your students on the value of debate, they most likely still haven't ever watched or participated in one. I like the Middle School Public Debate Program website because it shows students their age in action. This is an important step because they need to see what their age group is capable of, and not become overwhelmed watching a professional debate. Last year I didn't give this important pre-viewing step ample time. It may take two days, but this front loading will go along way when students are ready to begin.
Make the Assessment Meaningful
One of the most difficult aspects of the debate project was grading. I'm more of a project-based learning girl, so that is how I framed the debate as well. By this, I mean they worked on it over time, multi-step, and ending with a "product" which was the quality of their debate performance. My focus is always on the feedback loop and dialog that I can have with my students. However, as long as there are GPA's, I'm going to have to provide a number—which all too often is arbitrary to some degree, or at least appears so. This year I'm going to use the rubric on the Middle School Public Debate Program website (above) because it grades individuals versus the group. I like the rubric because it measures multiple skills, but I really enjoy the language as well. For example, "A 
98—100 is flawless—a combination of Winston Churchill, Barbara Jordan, and Denzel Washington."
Help students grasp a global perspective
Face it, our students are, for the most part, are the Digital Natives and frequently we are in their land trying to play catch up to whatever new thing they are experimenting with. Every trend in social media that I have witnessed starts with their tribe first: the young and curious. But, I often feel that their uninhibited exploration of all things digital can also crowd their perspective. Students need to recognize that each argument that they make is culturally formed and other students around the world have equally valuable opinions. I like debate.org because it "is a free online community where intelligent minds from around the world come to debate online and read the opinions of others." They may be the digital natives, but occasionally I have to "go ahead" of them first and act as tour guide.
Debate aligns well with college and career ready, 21st century communication skills. If you are looking to strike a balance between fiction and informational text as I was, debate is a good place to start. Students learn the power of persuasion, the value of their own voice, and the importance of a global perspective, all while addressing an issue you can easily pull from the literary text you choose. And, you will find that the sky isn't falling and you still get to teach what you love.
For more check out:

Amber Chandler is a middle school teacher at Frontier Middle School. Follow Amber on Twitter, @MsAmberChandler.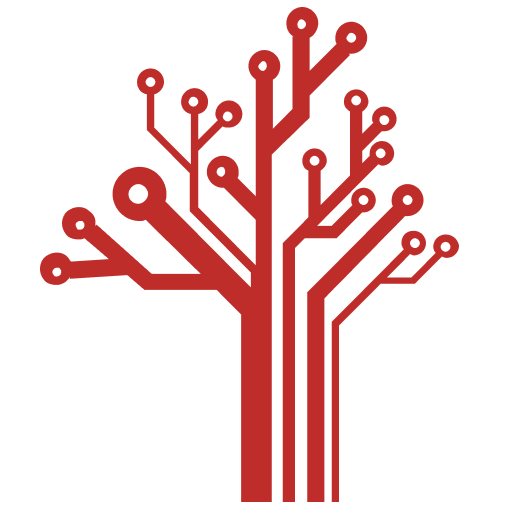 Getting Smart loves its varied and ranging staff of guest contributors. From edleaders, educators and students to business leaders, tech experts and researchers we are committed to finding diverse voices that highlight the cutting edge of learning.