As the World Changes, So Must Education
Liz Wimmer
When my son headed to kindergarten, I debated. Should he go to the local public school?
A conversation with the kindergarten teacher at the neighborhood school ensued. She told me her kindergartners were learning letter sounds. "Letter sounds?" I repeated. "He already knows his letter sounds. He knows how to read. Will he be able to practice that?" I asked, hopefully.
Nope. He would be practicing letter sounds some more, just like the other kids.
I had the means to choose another school, and I did.
Intuitively, I chose a school that provided:
An individualized approach
Opportunities to pursue projects of interest to students
A system that measured student success by demonstration of the skill
Peer learning in mixed-age classrooms
That was 15 years ago now, and I know more schools provide differentiated education than they did then. But our educational system remains a response to the needs of an industrial age, when a uniform education was a benefit.  It prepared students for a more static work life, one where people often stayed with the same company their whole lives.
Uniformity is hardly the goal anymore in the age of the internet, when we are experiencing fluidity between global markets and an exponential increase in technology.
Technological advances are moving forward in increasingly rapid clip. The well-traveled video "Did You Know? Shift Happens, 2014 Remix" cites these statistics comparing the last few decades:
5.9 billion searches daily on Google—that's 100 times more than in 2000
Text messages sent each day that number twice the amount of people on the planet—the first commercial one was only in 1992
10 billion internet devices in 2014 compared to 1,000 in 1984
540,000 words in the English language today—that's five times more than in Shakespeare's time
What do those changes mean for the upcoming workforce?
More freelance jobs and fewer full-time ones
A 2014 study by the consulting firm CBRE and Genesis predict that 50 percent of current jobs in corporations—mainly customer service and process work—will disappear within the next 10 years. As the study, "Fast Forward 2030: The Future of Work and the Workplace," puts it: An increasing number of freelance individuals, small groups and partner businesses won't work for you. Instead, they will opt to work with you. That means that workers will continually shift jobs and companies will constantly compete for the most creative and productive talent.
An increasing proportion of jobs requiring creativity, social intelligence and the ability to use technology to accomplish large tasks
To be competitive, workers will need to think flexibly and creatively, work and communicate well with others, and demonstrate relevant technological skills.
How to best cultivate these skills in education is the subject of debate. Some education leaders think the answers lie in heavy use of technology—tools like the online Khan Academy or educational video games. Others are cautious about overreliance on these.
Jordan Shapiro, author of the recent Forbes article Four Fundamental Problems with Everything You Hear about the Future of Education and a frequent commentator on game-based learning, writes about the misconception that digital learning will fix the issues making education less relevant to today's times.
Some engaging teachers use new technologies, he writes, and some don't. Schools in more privileged communities seem to support teachers in using imaginative and intentional approaches, he says, plus those teachers receive professional development, financial resources and encouragement to experiment.
These teachers are already providing:
Differentiated instruction according to student ability and interest
Inquiry-based teaching
Students in less affluent areas are more likely to experience "boring" teaching, Shapiro says, and providing more screen time does not substitute for effective teaching.
As a former teacher now involved in professional development for teachers, Shapiro's comments about nurturing and growing teachers ring true. Teachers who feel empowered, supported and encouraged to experiment are better able to suggest that their students do the same.
Research at the University of Virginia's Curry School of Education has shown that teachers who provide emotional support, maintain an organized classroom, and encourage students to think and communicate have the best potential to improve students' social and academic skill development.
A summary of the research, "Measuring and Improving Teacher-Student Interactions in PK-12 Settings to Enhance Students' Learning," notes that students in pre-K through 5th grade are often in classrooms with low levels of "instructional support," or an environment that encourage students to brainstorm, think and communicate. That translates to fewer opportunities for students to generate and pursue their own ideas and solve problems—skills needed for the 21st century workforce.
We need to help teachers move more toward a role of coach and guide in the classroom. Just as the days of uniform schooling are over, so are the days of the "expert" teacher passing on information to the student. Students today have so many options for gathering information.
Teachers will continue to matter—caring and responsive guidance is not something that we can yet reproduce in machines. How many of us have had a teacher whose belief in our ability encouraged us to reach levels we might not have otherwise?
My favorite teacher was an innovator in the 1970s. Fresh out of the army and the Korean War, he let students progress as they were ready. When I had finished the math curriculum in 6th grade, he handed me a 7th-grade math book and told me to start on it, coming to him with questions.
He had strings of gum balls hanging above his desk (never allowed today of course) that you could have if you earned enough points. That was fun, but he had serious incentives too. He and another teacher collaborated and shared two classrooms that were open to each other. They worked out a system so that in one room, where I was initially, students followed a teacher-directed schedule and sat in assigned seats.
In the other room, students were free to walk around, choose where they sat and plan their own day. After watching this for a while, I asked my teacher, "How can I work in that room?"  I learned that all I needed to do was demonstrate that I could get my work done.
I was out of there in a flash, and I never looked back. Even back then, the movement toward students taking responsibility for their own learning had begun. Rest in peace, Stan Honeywell.
This blog is part of our Smart Parents blog series and book Smart Parents: Parenting for Powerful Learning in partnership with The Nellie Mae Education Foundation. For more information and to purchase the book, please see Smart Parents: Parenting for Powerful Learning publication page.
 Liz Wimmer is a parent and writer with the National Center on Quality Teaching and  Learning at the University of Washington.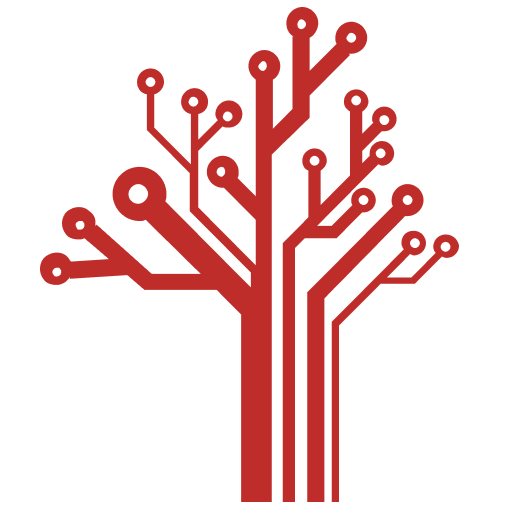 Getting Smart loves its varied and ranging staff of guest contributors. From edleaders, educators and students to business leaders, tech experts and researchers we are committed to finding diverse voices that highlight the cutting edge of learning.